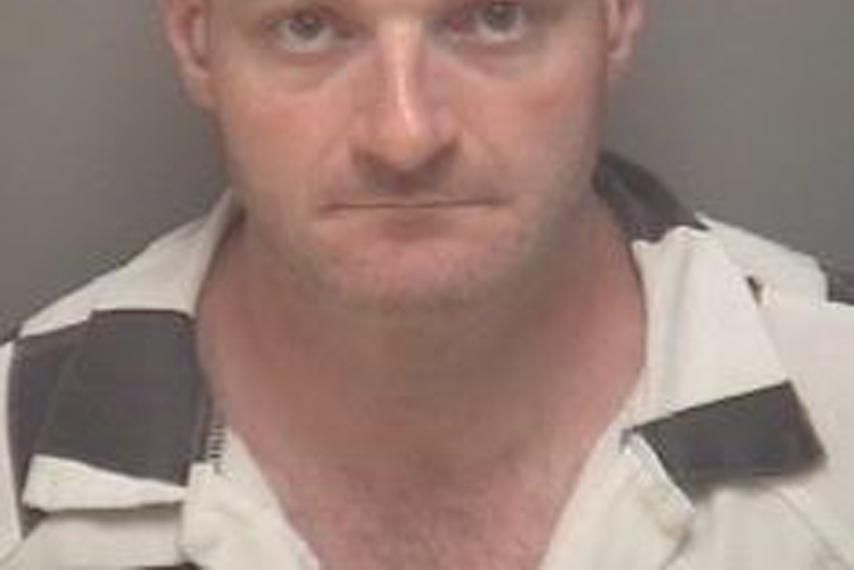 White supremacist Christopher Cantwell, who became infamous after the "Unite the Right" rally in the Charlottesville, Virginia, in August has reportedly filed a lawsuit against Antifa protesters, who he claims "framed" him in an alleged mace attack.
Cantwell is currently facing up to 20 years in prison for allegedly attacking protesters with mace. But he now claims that his accusers used the spray on themselves in a bid to "maliciously punish, discredit, vex and harass him," Vice has reported.
The self-identified white supremacist became infamous as the "crying Nazi" after he released footage of himself weeping upon learning there was a warrant out for his arrest over the alleged attack ahead of the rally, which turned deadly after a man drove a car into a crowd of counterprotesters, killing activist Heather Heyer.
The rally had been launched by white nationalists seeking to preserve a statue of long-dead Civil War general Robert E. Lee, which Charlottesville's local city council had decided to remove acknowledging such Confederate monuments as "painful reminders of the violence and injustice of slavery."
The complaint, which has been published online, was reportedly filed last Thursday by the Cantwell's lawyer, Elmer Woodward and seeks $75,000 in damages.
It identifies Cantwell and fellow rally-goers as "The Monumentals" who were trying to "protect public property" and were exercising their First Amendment rights.
Read more: Did a White House intern use a white power symbol in Trump photo?
"Antifa was also enjoying rights guaranteed by the First Amendment to the United States Constitution and the Constitution of Virginia," the document says. "As is their pattern and practice, Antifa attacked the Monumentals. Two Antifa subsequently swore out false and fraudulent criminal warrants against plaintiff, a Monumental slated to speak at the August 12 rally."
The complaint names Emily Gorcenski and Kristopher Goad, who both testified against Cantwell in court, as being part of the "cluster" of Antifa members who attempted to spray the white supremacist with mace.
Cantwell refers to Gorcenski, who is a transgender documentarian, with male pronouns and her former male name in the filing. He describes her as a "media relations assistant to Antifa." However, when she was cross-examined during the white supremacist's trial, Gorcenski denied being part of Antifa and said she went to the University of Virginia's campus on August 11 to film the rally and had no intention of participating in the protest or counterprotest.
While the lawsuit concedes that Cantwell also used pepper spray, it claims that he only used it in self-defense and that he did not hit either Gorcenski or Goad, which contradicts their own court testimonies. Both have alleged in earlier proceedings that Cantwell sprayed them with mace during the white supremacist march that occurred the evening before the Unite the Right rally.
Cantwell was charged with one count of felony use of tear gas by a Charlottesville Grand Jury following the altercation. He faces five to 20 years in prison if convicted.