Teacher Who Took Up-Skirt Photos of Students, Used Classroom Pet to Make Porn Complains He Can't Get Guacamole in Jail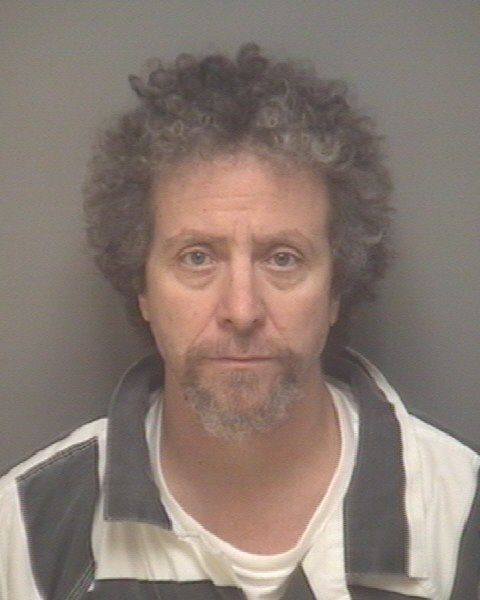 The 23-year prison sentence handed down by a judge solidified that a former high school science teacher and part-time karate instructor was a convict. It also established Richard Wellbeloved-Stone as an admitted sexual deviant who fantasized and fondled prepubescent minors he babysat for years, masturbated a dog and defiled a pet snake in his classroom.
So the statement he read aloud in court explaining how sorry he was that demons corrupted his libido for years to turn him into a child pornographer was supposed to start the healing process.
"…to anyone reading this who shares a similar demon, be it just in the back of your mind or being acted out, seek help. I was afraid to and didn't. Use me as an example of what can and will happen if you fail to stop and confront your demon," the 57-year-old inmate read on Monday in a Charlottesville, Virginia, federal court.
The screed was published in its entirety in The Daily Progress.
Wellbeloved-Stone was tasked with stewarding pupils in Charlottesville's school system on its grounds and leading them on field trips around the globe for three decades. He also taught karate lessons part-time for 20 years, was a husband (since divorced) who reared two grown children.
The environmental high school teacher tried to showcase in his apology that he lost the trust of those he loved and attempted to make amends.
"To my victims, I am so sorry that I violated your right to privacy and sense of safety," Wellbeloved-Stone stated. "To the parents of my victims, I am sorry I betrayed your trust and caused you to fear for your daughter's safety, as well as question your trust in anyone else."
The sentiments stand in stark contrast to phone conversations recorded while Wellbeloved-Stone remained incarcerated.
In them, the former teacher is heard crowing about rote days in lockup at The Abermale-Charlottesville Regional Jail because he can't drink wine or nosh on guacamole.
And while he was also heard in other calls dismissing that he misbehaved in the classroom, it was revealed in his sentencing hearing on Monday and in court documents filed a week before that Wellbeloved-Stone used his high school classroom to photograph unsuspecting female students' "breasts or cleavage" as well as over 100 "'up-skirt' photographs between their legs."
These disturbing details are all referenced by prosecutors and investigators as part of a batch of federal and Commonwealth criminal court documents. They include an arrest warrant affidavit, indictment, sentencing memorandums and a plea agreement, which were all reviewed by Newsweek.
Grooming and Fantasizing
The original case against Wellbeloved-Stone began with him corresponding over e-mail and Instant Messenger with someone he believed shared his penchant for molesting prepubescent girls.
Like Wellbeloved-Stone, his confidant was "a dad" but focused on "engaging in sexual contact with his purported daughters," court documents suggest.
Wellbeloved-Stone adopted the bland moniker "Jack Smith" to strike up a conversation with "Lee" about how he was "fantasizing" about one of two underage girls (referred to in court documents as "Minor 1" and "Minor 2") who authorities claim he sexually compromised in their sleep.
The prosecutors accused the high school–teaching karate master of exhibiting "grooming behavior" of the children and cited an early 2015 example where Wellbeloved-Stone was "deliberately moving Minor 2's feet to his penis while she was sitting on his lap when she would have only been three or four years old…"
Fast forward to July 12, 2017, with Lee and Wellbeloved-Stone (as "Jack" using the handle "bijsincville") discussing the idea of performing cunnilingus on toddler girls.
"I've only had a taste of [Minor 2] but she was so sweet," according to court documents.
Little did Wellbeloved-Stone know that he wasn't bonding with another pedophile lusting after his daughters in some predatory pledge of solidarity, but a British-based undercover law enforcement officer who dropped a dime on him.
The documented back-and-forth between the teacher and the undercover was used to justify an arrest warrant by the Commonwealth so that investigators could sort through the teacher's electronic devices, including his cellphones, computers and external hard drives.
The inventory of evidence Wellbeloved-Stone allegedly possessed included handmade child pornography images and videos, as well as "non-self-produced" child porn that the teacher garnered from a peer-to-peer computer program.
Both Minor 1 and Minor 2 were girls whom Wellbeloved-Stone watched over and apparently videotaped and photographed as far back as 2013, the court documents suggest.
Authorities asked the parent of Minor 1 to review images recovered from Wellbeloved-Stone's cellphones that show the grown man's "hand on [her daughter's] inner thigh as he is taking pictures and verified it by "the pajamas worn by the child…" according to court documents.
Other images lifted from a file titled "Liz's Phone" saved in one of Wellbeloved-Stone's external hard drives show the same girl taking a bath naked "with [Wellbeloved-Stone] just outside the bathtub," prosecutors allege.
Brazenly, Wellbeloved-Stone "exposed" and "photographed" the two girls' vaginal area while both minors "slept in his home, all for his own sexual gratification," the court documents state.
The teacher described by prosecutors as "obsessed with sexual gratification" possessed a picture of "a young girl drinking from a dog bowl on the floor"—and they believe it is "possible" that it depicts either Minor 1 or Minor 2.
"[She] is VERY curious and I'm slowly cultivating that curiosity," Wellbeloved-Stone dispatched to Lee in an email sent last year, referenced in court documents. "Right now she is just 'accidentally brushing her hand on my shorts across the outline of my cock or digging into my shorts pocket to get my phone out while getting a quick feel of my cock."
After expressing that he scored a "brush up" or "cup" a feel of one of the girl's private parts, the braggadocios babysitter was telegraphing his hopes to advance the physical pursuit. "She is supposed to do a sleepover this month though!" he added in the email with the undercover in the U.K, the court documents state.
Wellbeloved-Stone's sexual urges couldn't be controlled. And in a text message to the undercover, he allegedly confided he "can't stop rubbing myself."
It's in these testimonials where prosecutors argue for U.S. District Judge Norman K. Moon to impose a harsher sentence. They accuse the teacher of not falling victim to momentary "crimes of opportunity" but that Wellbeloved-Stone was calculated.
They say the teacher spent years preying on unsuspecting youths as a "result of a deep-seated sexual attraction to young children and very careful, deliberate planning."
Despite blaming demons in the apology as being too powerful to control, the court documents detail how Wellbeloved-Stone was recorded in jail phone calls concerned more about vanity than protecting innocents.
When the sex fiend announced in one such recorded call cited in the court documents professing that he "tried to stop" and "wanted to get help," Wellbeloved-Stone caved because "he would have lost his job."
Classroom Sneak Peeks
As a high school teacher at Charlottesville High School and off-campus karate instructor, Wellbeloved-Stone was in a position of authority "entrusted with properly nurturing and caring for his students." And prosecutors argue that he "was deriving sexual pleasure from the exploitation of children… for years prior to his arrest" inside "the same locale."
On "more than one occasion" prosecutors say Wellbeloved-Stone "surreptitiously held his camera below his female students' desks and took 'up-skirt' photographs between their legs."
The trusted science teacher compiled "over 100 of these up-skirt style photos" discovered by investigators stashed on two of his mobile phones and one external hard drive, the court documents state.
Beyond the images of "students' underwear" where prosecutors say "the focus was between the legs of Wellbeloved-Stone's students" the teacher collected pervy images.
They include "trying to get an image of the students' buttocks as the camera was aimed down the back of their pants where there was a gap between fabric and flesh," according to the court documents.
Other snaps, the court documents detail, Wellbeloved-Stone angled the lens of his camera higher to "get the breasts or cleavage of students down or through students' shirts and buttonholes."
Wellbeloved-Stone managed to pull off taking the skin pics by what prosecutors say was using a "hidden camera app on his cell phone" that would mask the perversion by appearing as a dark phone screen that would snapping away.
He didn't stop at getting shots between girls' skirts.
Video footage was found by investigators featuring Wellbeloved-Stone stag in his classroom "exposing his penis and masturbating." Another series of photos captured him "walking around the classroom in what appears to be women's underwear or thong," the court documents suggest.
But it was the classroom's pet snake that Wellbeloved-Stone allegedly brought home and "used it to make pornography," according to court documents. Afterward, the twisted educator "required his high school students to pose for pictures holding that same snake."
Outside the classroom, Wellbeloved-Stone apparently couldn't control his sexual urges and pleasured himself inside public bathrooms around Charlottesville "including at least one popular grocery store," the court documents suggest.
He was not limited to "live streaming sexual acts with adults" or chatting about bestiality, but actually followed through in at least one instance. While at his home, Wellbeloved-Stone allegedly is photographed "masturbating a dog."
Wellbeloved-Stone took a guilty plea deal back in April to one count of production of child pornography; other charges in the indictment such as:possession of child pornography and coercing a minor to engage in "sexually explicit conduct for the purpose of producing one or more visual depictions" were dropped.
Even after his apology, the legal system may not be done with Wellbeloved-Stone.
Because of the cache of "up-skirt" images that prosecutors allege Wellbeloved-Stone clandestinely took in his classroom between 2012 and 2014 and years before he resigned, he could face more charges, local and federal officials told Newsweek.
Wellbeloved-Stone's attorney, Lisa Lorish, who lobbied for a softer 15-year sentence instead of the federal prosecutors' 30-year recommendation, refused to comment to Newsweek about the case, citing the possibility that more charges could be brought.
The attorney downplayed Wellbeloved-Stone's photographing of the minors in his care as "lascivious exhibition of the genitals but do not come close to depicting the worst of the worst," according to court documents.
A more lenient 15-year stint she wrote would have the teacher released at age 70 and "spend the rest of his life on supervised release" and forced to register as a sex offender. "He will no longer have the opportunity to commit such offenses," according to court documents.
Charlottesville Police Department spokesman Detective Sergeant Tony Newberry confirmed the revelation of "up-skirt" images were discovered in the course of detective's forensic pursuit of the former teacher.
"The photos were recovered through the search warrants and part of the work product the detectives have put together in this case, which remains open," he told Newsweek. "They have been working to identify the people in them."
Newberry noted that the forensic process is "a pretty big hurdle" because the images lack "context" given they are mostly depicting a girl's cleavage or crotch, and also some files were intentionally deleted and therefore are without time stamps.
The local law enforcement agency has been working with the Charlottesville High School administration to cross-reference rosters to identify former student victims.
Charlottesville City Schools recently sent a letter to parents and students informing them of "unsettling news" that the former environmental sciences teacher who also led school-sanctioned student field trips to the Grand Canyon, Yosemite, Costa Rica, the Florida Everglades and even the Galapagos Islands was now a convicted sex offender.
It notified parents of newly released evidence that investigators found Wellbeloved-Stone possessed "photographs taken at [Charlottesville High School] during the timeframe of 2012-2014."
"These photographs appear to have been made in his classroom during the school day without the students' knowledge," the letter reads.
Schools spokeswoman Beth Cheuk told Newsweek Wellbeloved-Stone worked as a faculty member since 2002 up until when he was suspended on the day of his July 27 arrest last year. He tendered his resignation a month later.
The administration was informed of the public disclosure "of the photographs as one part of the potential evidence about a week ago," and moved to alert families of what was coming, Cheuk said.
Sorry, Not Sorry
While Wellbeloved-Stone's public apology may have tried to close the book on the teacher's shameful past, the other exploits open him up to further scrutiny.
Being caught with photography of the private parts of two minors while they were asleep was what the teacher pleaded guilty to. And while his defense attorney Lorish admitted the photos he took of the girls as their babysitter was "unthinkable and unforgivable" she contends in court documents that he apparently never shared them and deleted some.
To assuage the trauma that the grownup victims may experience, Wellbeloved-Stone forfeited "part of his retirement benefits" to pay "for past and future counseling for the two girls," his attorney stated in the court documents.
And as for the "upskirting" photos, his attorney suggested the efforts were a lapse for Wellbeloved-Stone, who was recognized as a "Distinguished Dozen" for his teachings back in 1995. That Wellbeloved-Stone naively believed that the flesh pics "was not hurting anyone because he did not distribute these images to anyone…"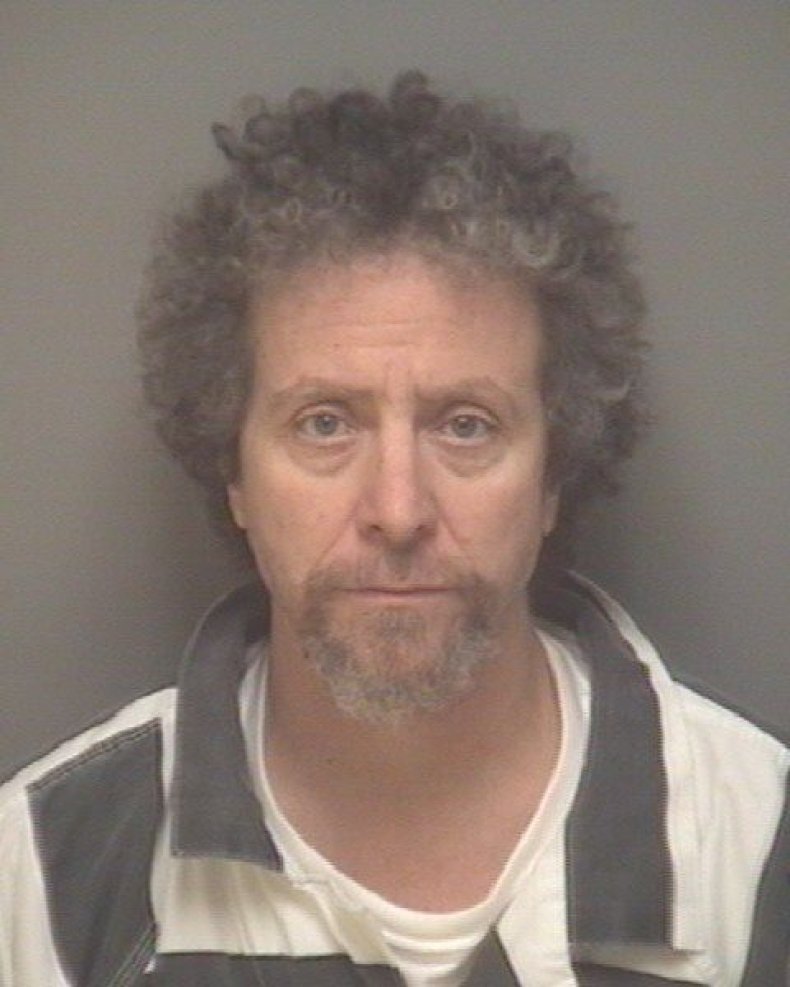 She added in the documents that the man's sexual proclivities "are outside the mainstream not illegal."
And once caught and the files found, Wellbeloved-Stone "now understands the gravity of his conduct and sincerely regrets the harm he has caused to his community," the attorney writes in the court documents.
However, her client's behavior in jail suggests he's still grappling with responsibility.
Recorded jail calls show what prosecutors say is Wellbeloved-Stone's "narcissistic focus on himself." They assert that he is less concerned about his victims but more about "what he has lost."
The court documents highlight the teacher's alleged nitpicking the correctional facility's grub to its subpar coffee.
Wellbeloved-Stone, in recorded jail phone calls, at one point airs grievances "that he hasn't had guacamole in a long time, and that he has not had wine," court documents show.
In jail, prosecutors highlight how Wellbeloved has expressed frustration in other phone calls about his limited time to wander outside or "listen to music." The teacher. they say, is looking forward to going to prison because he "expresses hope about getting a harmonica."
The unapologetic inmate's recorded phone calls show a person who isn't truly sorry for the hurt he's wrought, only sorry for being tossed away to survive torturous boredom, the court documents suggest.
"The calls reinforce the selfish nature of the defendant and his inability to truly acknowledge he is the cause."