Charlottesville: Heather Heyer's Cause of Death Has Been Revealed in a Medical Report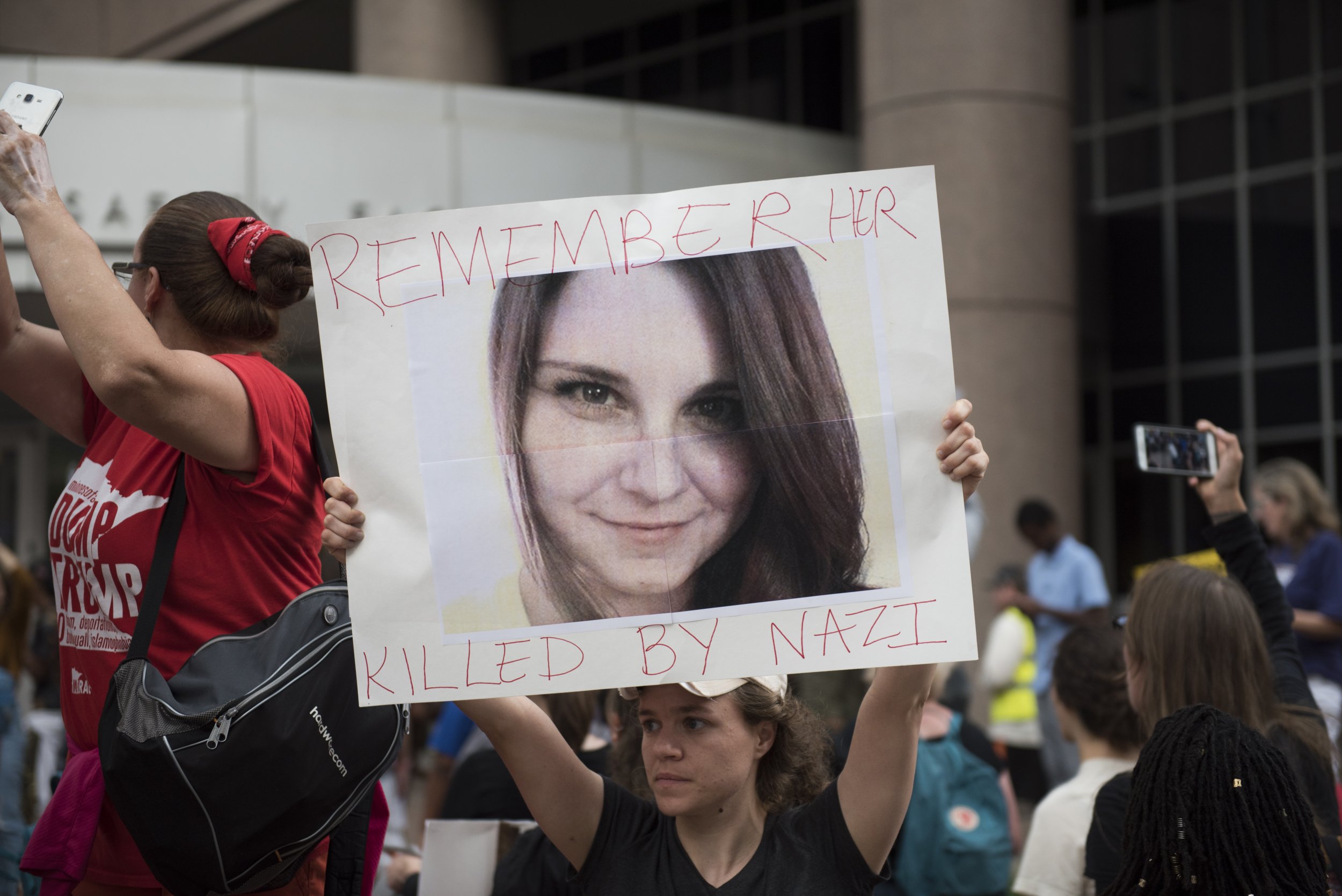 Heather Heyer, the anti-racism activist killed at the Charlottesville white nationalist protests, died as a result of blunt-force injury to the chest, according to a medical report.
Heyer, a 32-year-old paralegal, died after a car drove into a crowd of counterprotesters demonstrating against a white nationalist rally being held in the Virginia town on August 12.
Nineteen other protesters were injured after being hit by the vehicle.
The Central District Office of the Chief Medical Examiner in Richmond released the cause of death Monday, reported The Daily Progress, with a ruling on the manner of death still pending.
James Alex Fields Jr. of Ohio was arrested and charged with second-degree murder in the wake of the alleged attack, as well as five counts of malicious wounding, three counts of aggravated malicious wounding and one count of hit-and-run. He is currently being held in Albemarle-Charlottesville Regional Jail.
The Charlottesville "Unite the Right" rally was the largest white nationalist protest in the U.S. in several decades, with neo-Nazis, "alt-right" groups and KKK members from across the U.S. gathering to protest against the planned removal of a statue of Confederate General Robert E. Lee.
Fields was pictured at the protest alongside members of a white nationalist group.
At a memorial service on August 16, Heyer's mother, Susan Bro, paid tribute to her daughter.
"They tried to kill my child to shut her up," said Bro. "Well, guess what? You just magnified her."
Later that month, she announced the launch of the Heather Heyer Foundation, a nonprofit that will provide scholarships for students researching social justice issues.
There have been a number of other arrests following the rally, with police criticized at the time for not making arrests as violence erupted.
Three "Unite the Right" protesters accused of surrounding and beating African-American counterprotester DeAndre Harris in a video that went viral have been arrested and charged with malicious wounding.
Corey Long, who was pictured wielding an improvised flamethrower against a white nationalist at the protest, has also been arrested, while Harris has been charged with unlawful wounding following an alleged assault on a white nationalist during the protest.