Charlottesville Police Refused to Protect Synagogue From Nazis, so Jewish Community Hired Armed Security for First Time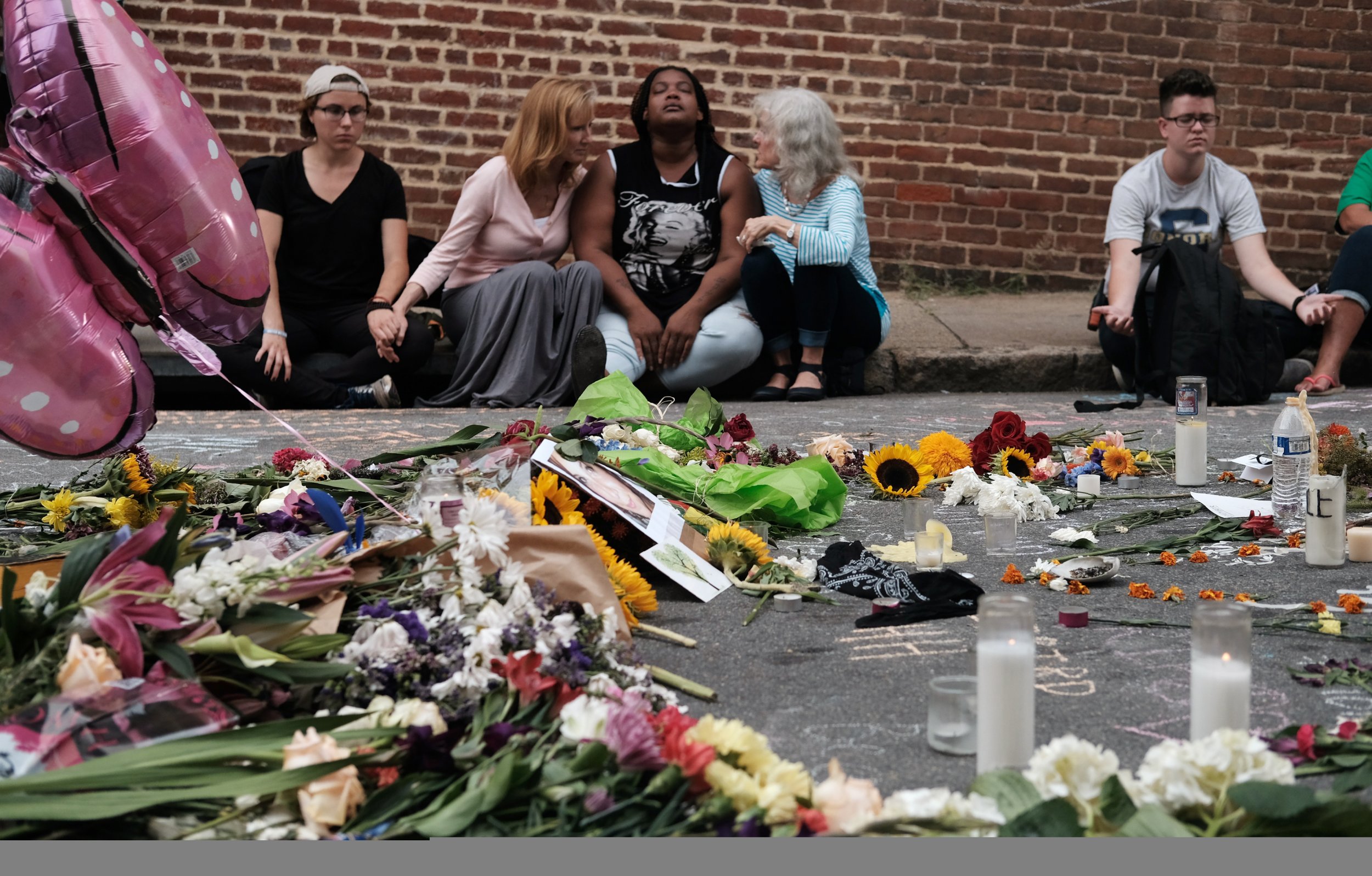 The Jewish community in Charlottesville hired armed security to protect its synagogue for the first time after local police declined to provide a guard for the site despite hundreds of white supremacists congregating on the town over the weekend for a rally that resulted in the murder of counter-protester Heather Heyer.
Alan Zimmerman, president of the Congregation Beth Israel in the Virginia town, wrote a blog post published on Monday evening following the violent scenes on Saturday that resulted in a car-ramming attack that took place just 200 feet from the place of worship.
He described the fear he felt in the presence of white supremacists, who rallied around anti-Semitic slogans, as 40 members of the community prayed in the synagogue, without support from the local authorities.
The police department promised to provide "an observer" near the building but Zimmerman says it "was not kept" by the force, leaving the congregation vulnerable to assault as they worshipped.
"For half an hour, three men dressed in fatigues and armed with semi-automatic rifles stood across the street from the temple," he wrote. "Had they tried to enter, I don't know what I could have done to stop them, but I couldn't take my eyes off them, either."
Not only did armed protesters stand across from the synagogue, but neo-Nazis paraded past the building, shouting anti-Semitic slogans, a horrible reminder of Nazi Germany's persecution and mass slaughter of European Jews.
"Several times, parades of Nazis passed our building, shouting, 'There's the synagogue!' followed by chants of 'Sieg Heil' and other anti-Semitic language. Some carried flags with swastikas and other Nazi symbols," Zimmerman wrote.
This was before James Alex Fields Jr. plowed his car into protesters in the town, leaving a scene of carnage that has sparked outrage across the United States, and the wider western world.
The Jewish community has faced more incidents of hate crimes since the ascension of Donald Trump to the Oval Office. Jewish community centers have received bomb threats—many of which turned out to be from a Jewish man based in Israel—Jewish cemeteries have been desecrated and Trump himself has failed on several occasions to single out the white supremacists for censure, blaming violence "on both sides," in reference to anti-racist protesters trying to stop Saturday's white supremacist march.
Zimmerman said the threat was not only on the ground, but online too. He learned that Nazi websites had posted a call to burn the synagogue after which the community leaders took "the precautionary step of removing our Torahs, including a Holocaust scroll, from the premises."
Zimmerman told the Jewish worshippers that it would be better if they exited the synagogue by the back entrance, "and to go in groups" to protect each other.
"This is 2017 in the United States of America," he wrote.