Trump Resistance Escalates After Charlottesville With New Campaign to Stop White House Agenda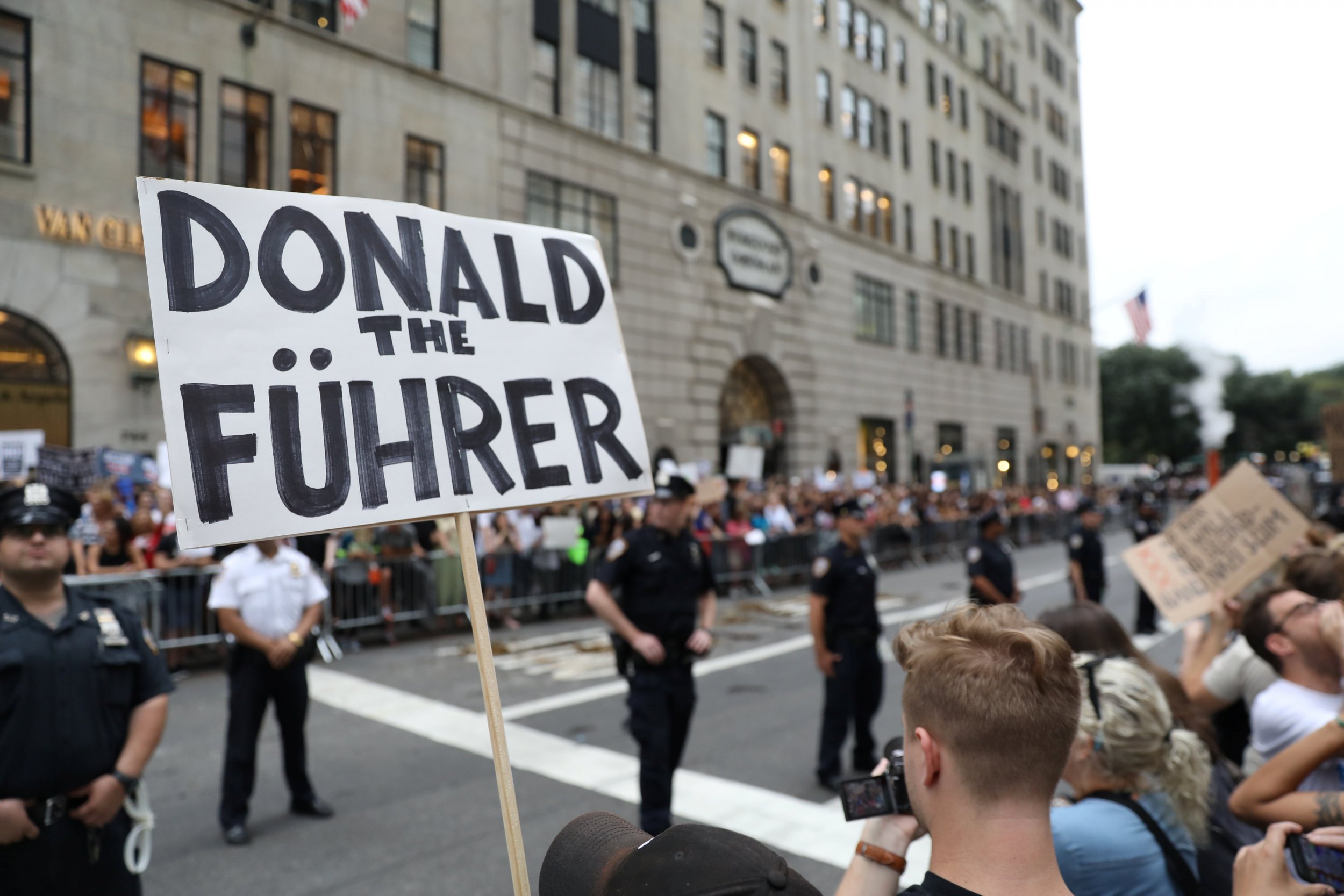 A leading resistance movement against President Donald Trump plans to build on momentum from ongoing protests against white nationalist violence in Charlottesville, Virginia, by targeting members of Congress over the next few weeks in an effort to stall the Republican agenda in Washington.
Related: Impeach Trump? Charlottesville, Russia and health care are all bad news for White House
Protesters took to the streets in recent days in states ranging from California to Georgia in reaction to the "Unite the Right" rally on Saturday that led to the death of Heather Heyer after a car drove into a crowd of counterprotesters. In all, more than 600 events against white nationalism have been held so far this week across the country, according to MoveOn.org.
"These events were a reminder that there are countless Americans ready to show up when it comes to fighting to make our country a more just and equitable one for all of us," read an email to MoveOn members Monday.
Activists' next steps are to call out members of Congress who have returned to their home districts during the summer recess. MoveOn is calling for the ramping up of "town halls, rallies and office visits" in the coming weeks.
"Let's use this recess to keep hammering home the messages we need Congress to hear: Together, we need to let our lawmakers know that they must stop Trump from taking us to war with his dangerous rhetoric," the message to members this week said. "Health care is a fundamental right, and we'll continue to hold accountable those members of Congress who voted to take it away from millions of Americans.
"We will let them know that any tax cuts for the 1 percent are unacceptable. And we will demand that every lawmaker speak out forcefully against white supremacists and the so-called "alt-right" movement as we also fight for the rights of immigrants, Muslims, people of color, and all the communities targeted by the hate we saw on display in Virginia," the message continued.
Earlier this year, MoveOn played a prominent role in opposing Republican plans to repeal and replace Obamacare by calling for senators and representatives to vote no on bills that the Congressional Budget Office said would result in more than 20 million people losing their health coverage. Despite a dramatic defeat in the Senate, Trump has signaled that he is far from ready to give up on an effort to undo one of Barack Obama's signature accomplishments. And, with the looming effort to pass tax reform, MoveOn is aiming to organize and step up its opposition to the president's agenda.
Members of Congress have already been subjected to protests while they are back home for the August recess, which runs through September 4. In some cases, with senators and representatives reluctant to hold town hall meetings, demonstrations have been held at their homes.
MoveOn is not alone in trying to ensure that members of Congress do not enjoy a peaceful recess. Indivisible, a progressive movement, is calling for members to make phone calls to their representatives and distribute flyers specifically addressing how each of them voted on health care. Like MoveOn, Indivisible is responding to the violence in Charlottesville by appealing to members of Congress to make a stand.
"Are your MoCs publicly outraged by the events in Charlottesville? Good. Now what are they actually doing about it?" read a release on the group's website.
The efforts promise to add yet more roadblocks to the president's agenda. Despite having control of the White House and both houses of Congress, Trump and the Republicans have been frustrated in their efforts to pass any major pieces of legislation. Hampering that progress has been the president's ever-declining popularity. On Sunday, Trump's approval rating from Gallup sank to a new low of 34 percent, while his disapproval rating reached a new high of 61 percent.