Charlottesville White Nationalist Rally Organizer Jason Kessler Indicted for 'False Assault Claims'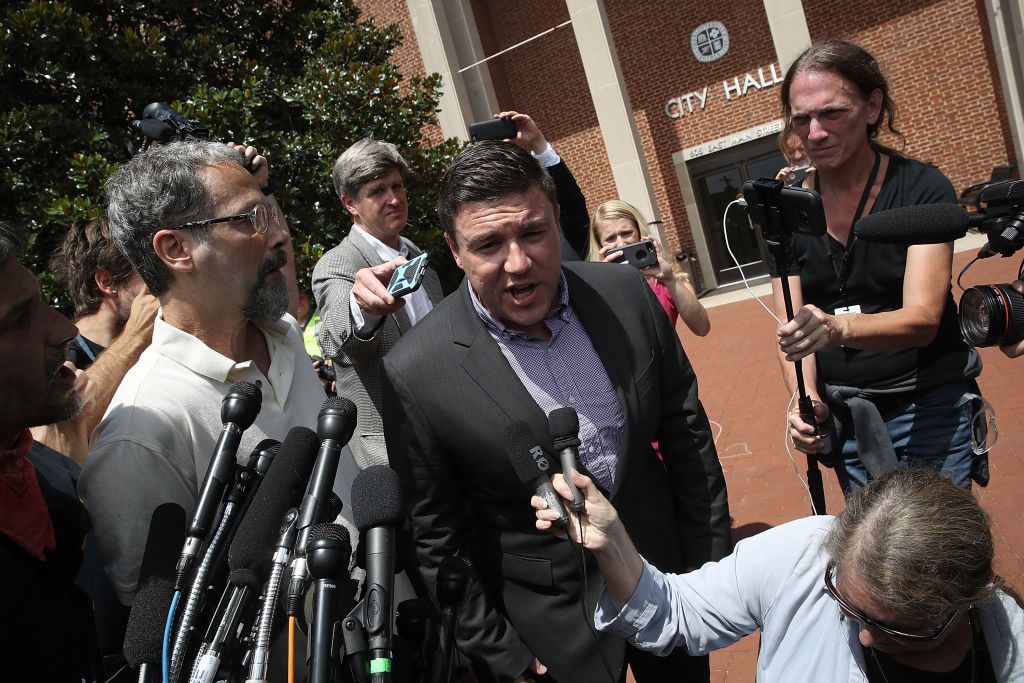 Jason Kessler, the organizer of the white nationalist Unite the Right rally in Charlottesville, Virginia, has been indicted on a count of felony perjury relating to an assault charge earlier this year.
Court records obtained by multiple news outlets show that on Monday, a Grand Jury in Albemarle County, Virginia, indicted Kessler, with an arrest warrant issued Tuesday.
Kessler has not responded to Newsweek's emailed request for comment. Details of his attorney are not immediately available.
Kessler is the organizer of the August 11-12 Unite the Rally which drew neo-Nazis, white nationalists and KKK members from across the United States to protest against the removal of a statue of Confederate general Robert E. Lee. The protest turned violent and anti-racism activist Heather Heyer was killed when a white nationalist allegedly drove a car into a crowd of counter protesters.
At a press conference the day after Heyer's death, Kessler was barraged with abuse by Chalottesville residents and chased from the scene.
According to local media reports, the perjury charge relates to a statement given by Kessler to a local magistrate about an incident on January 22, in which he claimed he had been assaulted by a man while collecting signatures for a petition demanding the city's vice-mayor be removed from office.
Surveillance footage subsequently showed that Kessler was the aggressor in the scuffle with the man, James Justin Taylor.
In April, he pleaded guilty to misdemeanor assault, admitting hitting Taylor, and received a 30-day suspended sentence and was ordered to perform 50 hours of community service. Taylor was cleared of any wrongdoing.