'Charmed': All the Times the Original Cast Has Criticized the Reboot
The original Charmed, which ran for nearly 180 episodes between 1998 and 2006, left Netflix this month in order to move to Peacock. Cast member Holly Marie Combs, however, seemed to take Charmed's exit from Netflix personally, creating a feud between her, co-star Rose McGowan and the cast of the new CW Charmed.
The inciting incident was a video featuring Combs and McGowan, in which they discuss the original Charmed leaving its original streaming home.
The real reason that the OG Charmed has left Netflix is because it is going to Peacock later this month as part of ViacomCBS' deal with the streaming service. In the video, however, Combs incorrectly alleges that it has left Netflix because, "when you search for it they want you to find the new Charmed."
McGowan then says of the reboot, "but it sucks," before adding, "I haven't seen it, I can't say that...but I'm happy that people have jobs...but it can still suck."
This then got posted onto TikTok, and then came to Twitter, where a user called out how, "white women from the OG charmed consistently put down a new #Charmed with a POC cast."
At this point, actor Sarah Jeffery, who plays Maggie Vera on the reboot, retweeted this post, captioning it, "you know, I saw this earlier and I refrained from saying anything.
"I thought, better to just let them shout into the abyss. But I do want to say, I find it sad and quite frankly pathetic to see grown women behaving this way...I truly hope they find happiness elsewhere, and not in the form of putting down other WOC. I would be embarrassed to behave this way. Peace and love to y'all."
Combs then tweeted, "that's some bulls**t. And a lot of it. Clearly. People speaking, excuse me typing, derogatory accusations of a person's character despite overwhelming evidence to the contrary because of a difference in opinions about a tv show is just plain wrong. And also personal gain honey."
This is not the first time the actor has criticized the new version. In May 2018, Combs shared on Twitter a DM exchange she had had with journalist Jenna Amatulli, in which she said of the CW reboot: "I will never understand what is fierce, funny or feminist in creating a show that basically says the actresses are too old to do a job they did 12 years ago."
The Piper Halliwell actor then took a shot at the promotional campaign for the show, writing: "I hope the new show is far better than the marketing so the true legacy does remain. Reboots fair better when they honor the original as opposed to taking shots at the original."
According to the reboot cast, however, honoring the original is exactly what they were trying to do. Star Madeleine Mantock told Us Weekly: "We want to honor what the original Charmed had and did but we've very much got our own thing going on."
Earlier that year in January, Combs had tweeted: "Here's the thing. Until you ask us to rewrite it like Brad Kern did weekly don't even think of capitalizing on our hard work. Charmed belongs to the 4 of us, our vast amount of writers, crews and predominantly the fans. FYI you will not fool them by owning a title/stamp. So bye."
Clearly, there is some bad blood between the original stars and the creators of the new reboot. This was hinted at by Phoebe Halliwell herself, Alyssa Milano. She told Us Weekly in January 2019: "It was such a huge part of my life, and I think the way in which it all went down from the beginning and not being included in any of those discussions, kind of makes it hard for me to accept that it's a thing."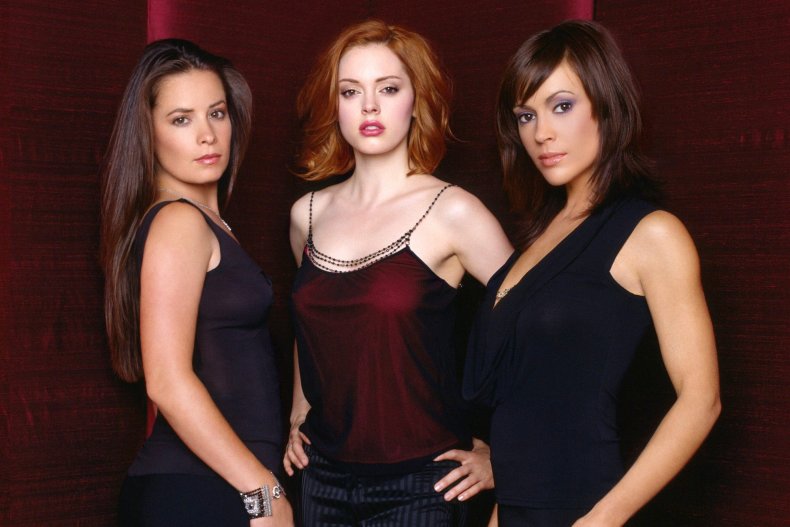 She had previously told Entertainment Tonight: "I wish that they would have come to us and we would have been involved since the beginning. But having said that, I do hope that it reaches the newer generation and impacts that generation the way ours was able to do for its generation."
However, even before the Charmed reboot had been made, the original cast was expressing their issues with it. Way back in 2013, Milano tweeted: "The thing about them doing a #charmed reboot is... it just... it feels like yesterday. It feels too close."
McGowan, meanwhile, cryptically tweeted in October 2013: "They really are running out of ideas in Hollywood."
Charmed Season 3 is coming to The CW in January 2021; The original Charmed arrives on Peacock later in October.