Chart: How the Republican Presidential Debate Topics Compare With the Democratic Debate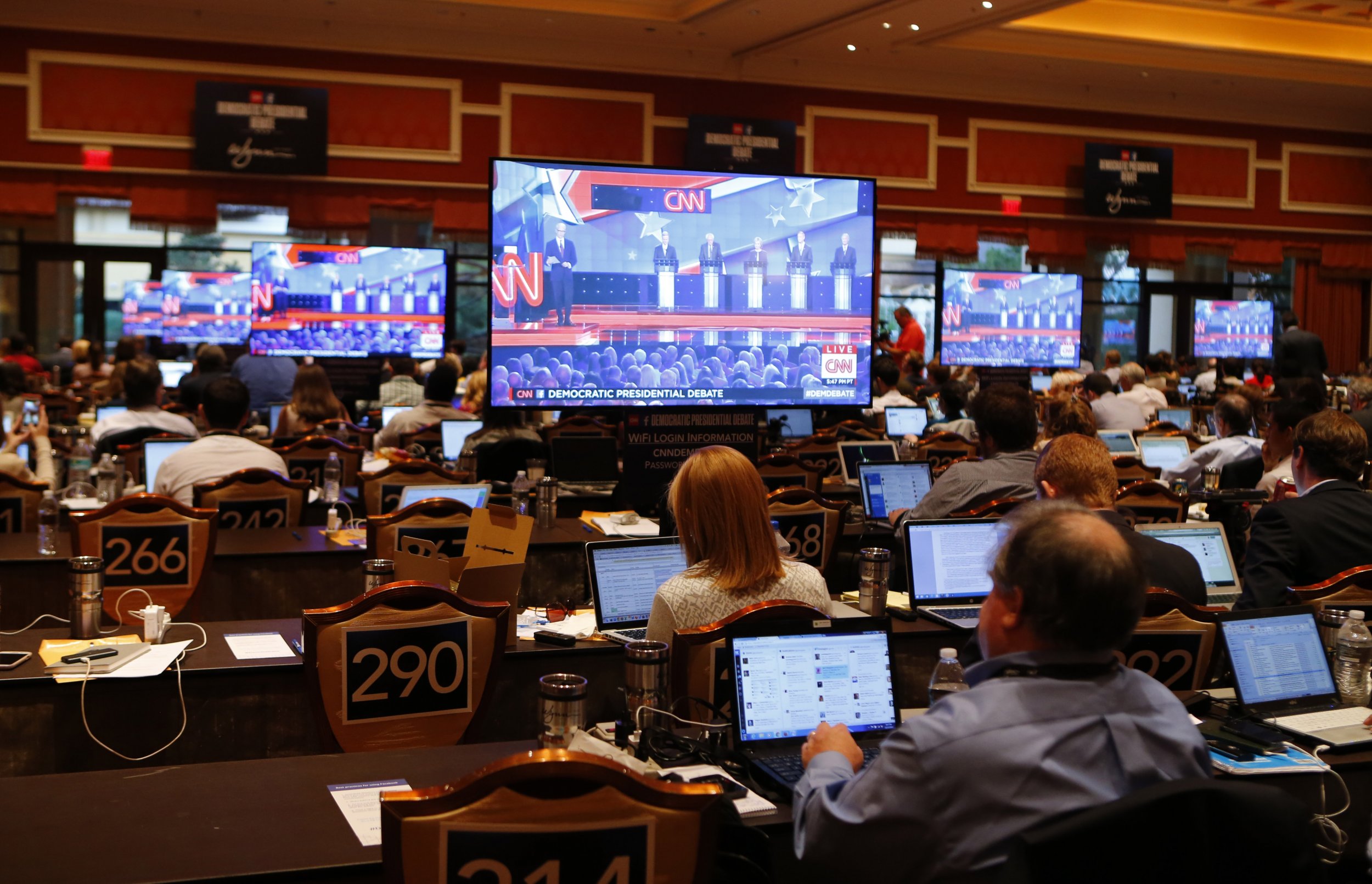 On Tuesday evening, the Democratic presidential candidates took the stage for their first debate of the election season.
Their conversation covered gun control, economic inequality, Glass-Steagall and Middle East relations at length. Unlike the last two Republican presidential candidate debates, abortion, Planned Parenthood and Kim Davis weren't up for discussion.
Martin O'Malley even took the time to compare the two experiences during the debate: "On this stage you didn't hear anyone denigrate women, you didn't hear anyone make racist comments about new American immigrants, you didn't hear anyone speak ill of another American because of their religious beliefs."
Here's how the two parties' debate topics compared: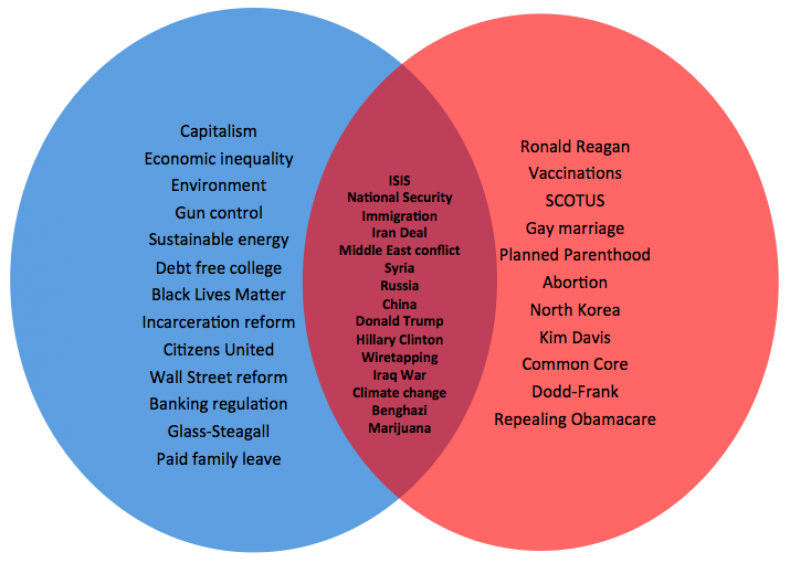 We'll be updating this chart throughout the evening. Sound off in the comments on any topics we should add or tweet us @Newsweek.