Chart: How Republican Presidential Debate Topics Compare With the Democratic Debate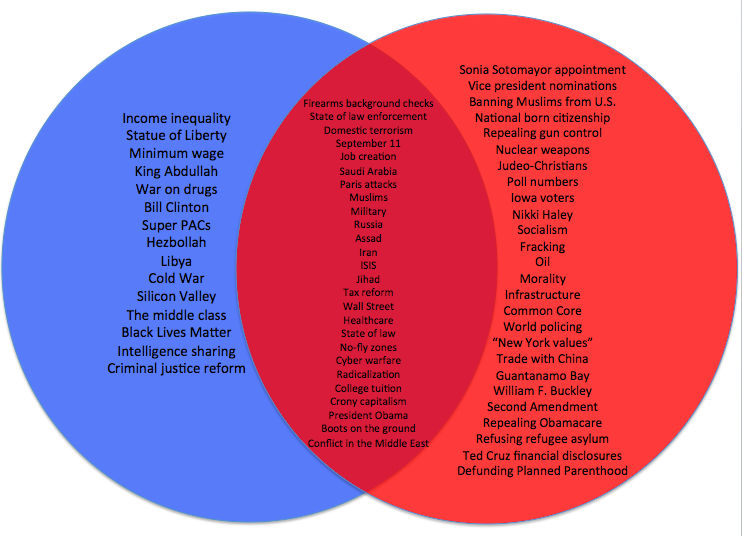 Updated | On Thursday evening, the seven qualifying Republican presidential candidates took the Fox Business stage for the first debate of 2016.
The undercard debate featured the three lowest-polling candidates: Carly Fiorina, Mike Huckabee and Rick Santorum. Following that, Jeb Bush, Chris Christie, John Kasich, Marco Rubio, Ben Carson, Donald Trump and Ted Cruz debated on the main stage. Rand Paul, who qualified for the undercard debate, declined to participate.
The main debate, covered in this venn diagram, began with Ted Cruz talking about the United States' relationship with Iran. From there, John Kasich took on job creation and Wall Street, both topics hotly debated by Bernie Sanders, Hillary Clinton and Martin O'Malley in the last Democratic debate. At the second break, Cruz and Trump began arguing about Cruz's eligibility to run for office.
Here's how tonight's main South Carolina Republican debate compared to the last Democratic one: