Chart: How the Republican CNBC Debate Topics Compared With the First Democratic Debate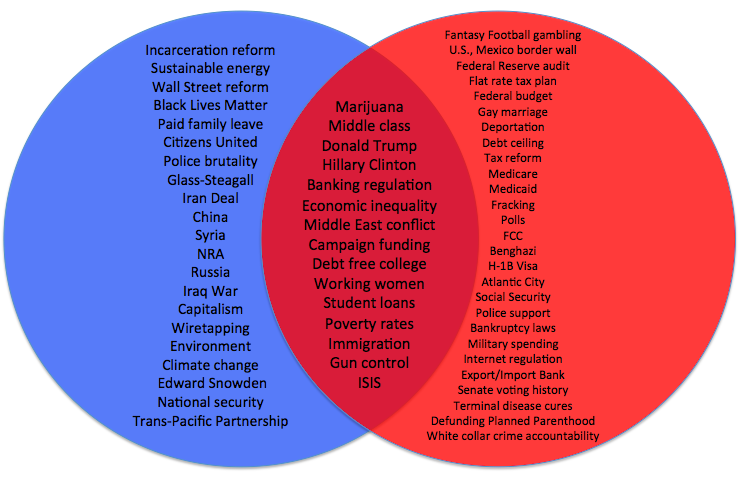 On Wednesday evening, the Republican presidential candidates took to the stage for their third debate of the election season. At 6 p.m. ET, the four lowest polling candidates duked it out. Two hours later, the remaining 10 candidates took the stage.
During the debate, candidates discussed everything from flat-rate tax plans to building a wall on the Mexican border. While some of those topics were repeats from GOP debates past, they still stood in contrast to the first Democratic debate held earlier this month. In that conversation, Democratic candidates, including Hillary Clinton and Bernie Sanders, discussed gun control, police brutality and environmental issues.
Here's how the final comparison looks: