Chart: What the Democrats Talked About at Their Debate Versus the Republican Debate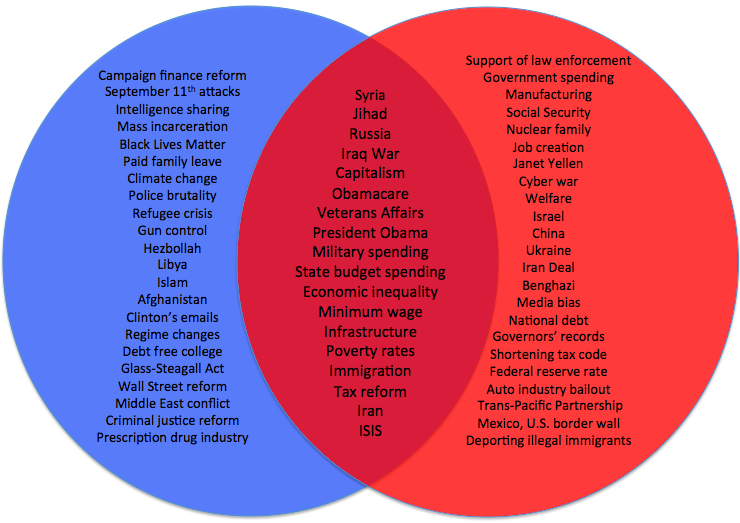 On Saturday evening, the Democratic presidential candidates took to the stage for their second debate of the 2016 election season.
The debate began with a moment of silence for those killed in the Paris attacks which are believed to have been carried out by the Islamic State. The attacks colored the beginning of the debate, as Senator Bernie Sanders, former Secretary of State Hillary Clinton, former Maryland Governor Martin O'Malley discussed the best approach to tackling terrorism.
The Democratic candidates went on to discuss tax rate increases for the wealthy and debt free college. The debate differed relatively drastically from the last Republican debate, which was economically themed and turned quickly to the question of a border wall and immigration.
Here's how the two compared at the end of the Democratic debate: