Charter School and Public School Students Have Same Academic Performance, Report Finds
A new report from the U.S. Department of Education's National Center for Educational Statistics (NCES) finds that charter school and public school students have the same academic performance in testing conducted at the fourth- and eighth-grade level.
"In 2017, at grades 4 and 8, no measurable differences in average reading and mathematics scores on the National Assessment of Educational Progress (NAEP) were observed between students in traditional public and public charter schools," the "School Choice in the United States: 2019" report found.
The report also noted a decrease in private school enrollment, which are predominantly religious schools, while enrollment in charter schools has increased by more than 500 percent, from 0.4 million in 2000 to 3 million in 2016. Over the same period, public school enrollment grew to 47.3 million students, educating 69 percent of all students—a 5 percentage point drop since 1999.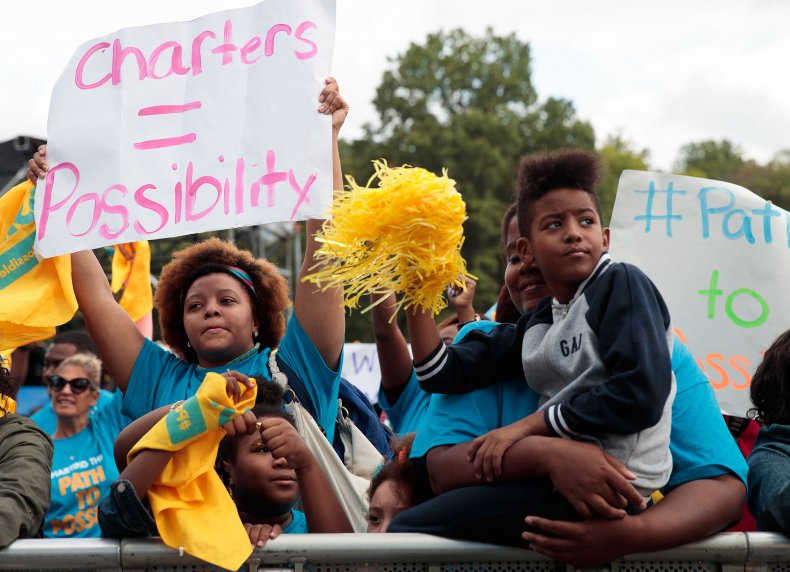 While charter school enrollment rates have skyrocketed this century, the NCES has not found evidence of improved academic outcomes in national assessments. "That's what we had anticipated, either a small difference or no difference," NCES Program Director Tom Snyder told Newsweek. "Our first study on this had similar findings."
When the NCES first looked into America's charter schools in 2003, it concluded that "for students from the same racial/ethnic backgrounds, reading and mathematics performance in charter schools did not differ from that in other public schools."
"It's not surprising to me. There's quite a lot of hype and mythologizing surrounding charter schools," Lisa Guisbond, executive director of Citizens for Public Schools, a public advocacy organization that worked to defeat a 2016 charter school initiative in Massachusetts, told Newsweek.
David Griffith, senior research and policy associate at the Thomas B. Fordham Institute, a center-right education policy think tank, pointed to other studies with more variable results.
"I think the most important thing to understand is that [the NCES report] is not a causal study, or anything close to. It's not like they're trying to investigate the impact of charters using a very rigorous model," Griffith told Newsweek. "Within broad racial subgroups, there are similar levels of achievement. It's not telling us the growth kids are making, since that's something they're not able to control for. I think it would be a mistake to treat this as evidence that charters don't work."
Griffith cited research done by Stanford University's Center for Research on Education Outcomes (CREDO), which researches the impact of charter schools and other education policies across the country.
In 2013, CREDO released a broad survey of charter schools in 27 states, which found that approximately a quarter of charter schools out-performed local public school options in reading and math, while 31 percent fared worse in math outcomes and 19 percent fared worse in reading. While CREDO found variable outcomes overall, they found charter enrollment is "especially helpful" for students in poverty, black students and English language learners. In 2015, a CREDO study found that charter schools also outperformed public schools in urban areas.
"Anyone who is looking at the evidence would say this works better in urban areas than suburban or rural areas, and it works a lot better for students of color than for white kids," Griffith said.
Critics of the 2013 CREDO study have pointed to the research center's consistent finding that charter school performance is boosted by "the closure of poorly performing charter schools," an option unavailable to public schools, creating a survivorship bias in favor of charters, since 8 percent of charter schools in the survey had shuttered since 2009.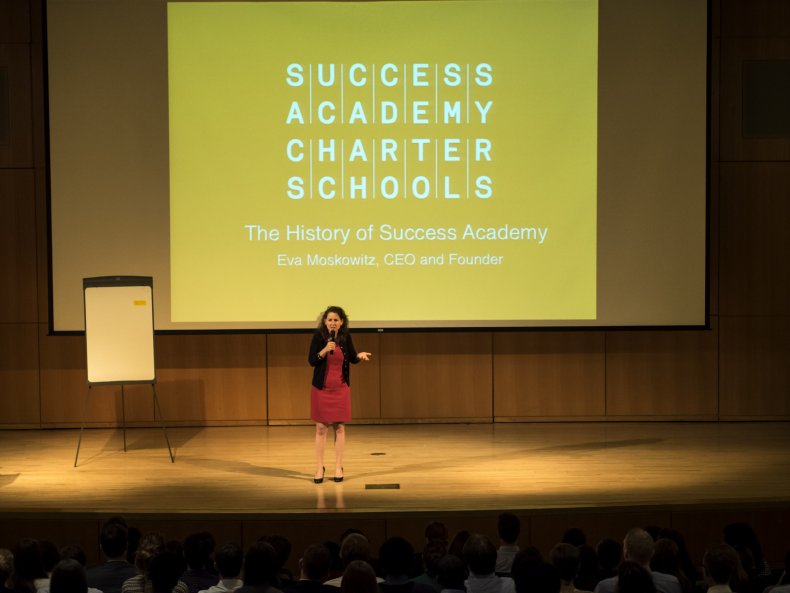 But while charter school academic performance compared to public schools varies depending on region, race, poverty and other factors, charter schools continue to be a divisive issue in educational policy for reasons other than student outcomes.
Charter school are publicly funded but privately run. Advocates cite increased choices for parents, potential innovations and the benefits of market competition, while critics decry charter schools as risky experiments that take money away from public education, dodge public accountability and transform schools into investment vehicles for private interests. While most charters are provided to nonprofit organizations (approximately 15 percent are for-profit), there have been multiple instances of nonprofit charters passing the bulk of their public funds to for-profit management firms and other private entities.
"There's a tremendous amount of money going into promoting the charter school movement and other forms of school privatization in this country," Guisbond said. "There are many private foundations with very deep pockets that have bought into this idea that it's the answer to our education needs, so they sponsor a lot of 'research' and public relations and hype about the superiority of charter schools."
Major funders advancing charter schools as a preferred education policy include the Bill and Melinda Gates Foundation, JPMorgan Chase, Exxon Mobil and the Walton Family Foundation, all of which financially support the Fordham Institute and numerous other pro-charter school organizations.
While the conclusions reached in the new NCES report "School Choice in the United States: 2019" bolster arguments against the ongoing privatization of public schooling, factors other than test scores will likely play a more substantial role in ongoing policy discussions.