Chase Says 'Technical Issue' Lost or Added Funds to Customer Accounts
Chase Bank customers across the United States noticed erroneous changes to their personal account balances on Saturday night, with some reporting lost funds and others acquiring mysterious payments.
JPMorgan Chase, the investment banking and financial services conglomerate of which Chase Bank is a subsidiary, told Newsweek the issues were resolved as of 9 a.m. EDT on Sunday morning.
"A technical issue overnight delayed updates to our checking accounts. We've resolved the issue as of 9 a.m. Eastern today and accounts show current balances," a spokesperson from the bank said.
Earlier, account holders whose earnings were compromised voiced their concern and frustration on Twitter. Although it was unclear how many accounts were affected, the trending #ChaseBank hashtag suggested widespread impact. In addition to account balance changes, many reported malfunctioning mobile applications.
Newsweek subscription offers >
"Parts of the app aren't available right now. Please try again later," read an alert message attached to the Chase mobile banking screen. "Thanks for your patience."
One Twitter user reached out to the bank's support team early Sunday about funds that "disappeared" from his account overnight. "I like thousands of others have a mortgage payment due this week," the user wrote.
Newsweek subscription offers >
JPMorgan is one of the largest financial institutions in the U.S., with more than $2 billion in assets, according to Forbes. The company held more than 50 million accounts in 2019, with more than 34 million mobile banking customers, Business Insider reported.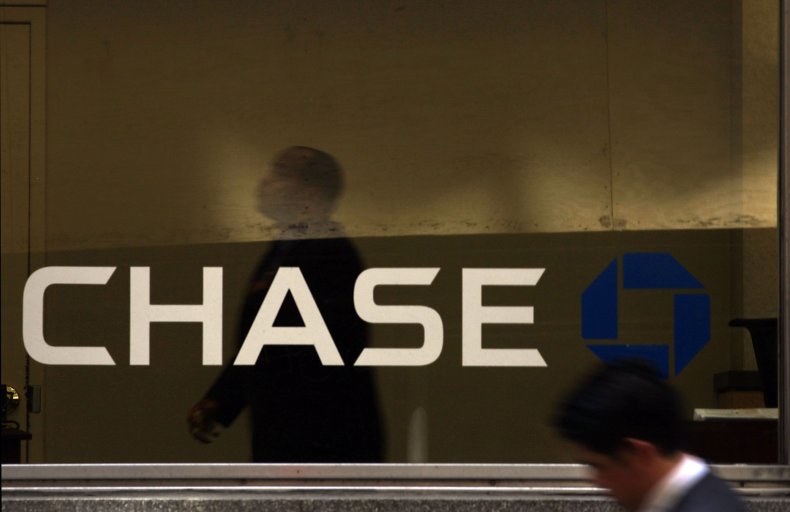 NYPD Housing PSA 7, a New York City Police Department (NYPD) division based in the Bronx, suggested the issues Chase Bank customers experienced between Saturday and Sunday were results of potential phishing scams. The police division warned bank account owners about possible fraud in messages shared to Twitter on Sunday morning.
"If you receive any text, email or call regarding unusual activity on your bank account requesting personal information including your #SocialSecurity number or PIN, do not reply! It's a scam," the police department wrote. "Protect your hard earned [money]."
An initial tweet from the NYPD division, which Atlanta Journal Constitution included in its Sunday report about changes to Chase customers' account balances, referenced the banking company directly.
"Yes, #ChaseBank is experiencing technical difficulties," the first tweet read, according to AJC. "Be aware of phishing scams." That post has since been removed from Twitter.
Chase Bank did not respond to Newsweek's request for clarification regarding the NYPD's phishing claims. Newsweek reached out to the NYPD for additional comments, but did not hear back in time for publication. This story will be updated with any responses.
Chase Says 'Technical Issue' Lost or Added Funds to Customer Accounts | U.S.