Chasten and Pete Buttigieg Adopt Child After Two Years of Waiting
Transportation Secretary Pete Buttigieg has announced that he and husband Chasten Buttigieg have become parents after waiting to adopt for over two years.
Buttigieg said that he and his husband were "overjoyed" to announce the adoption and promised to "share more soon" in a Twitter post on Tuesday. The former Democratic presidential candidate publicly revealed the couple's plan to become parents just after announcing his bid for the White House in April 2019.
"For some time, Chasten and I have wanted to grow our family. We're overjoyed to share that we've become parents!" Buttigieg tweeted on Tuesday. "The process isn't done yet and we're thankful for the love, support, and respect for our privacy that has been offered to us. We can't wait to share more soon."
The couple had been actively involved in adoption efforts for the past year, according to an interview with Chasten Buttigieg published in July by The Washington Post. They took part in parenting workshops and were placed on lists that could have seen them adopt a baby at very short notice.
On at least one occasion, the couple thought an adoption was imminent but the birth mother changed her mind at the last minute. Chasten told the paper that he imaged the couple might tell their eventual child that they "tried so hard" and "waited so long" for them.
"It's a really weird cycle of anger and frustration and hope," Chasten said. "You think it's finally happening and you get so excited, and then it's gone."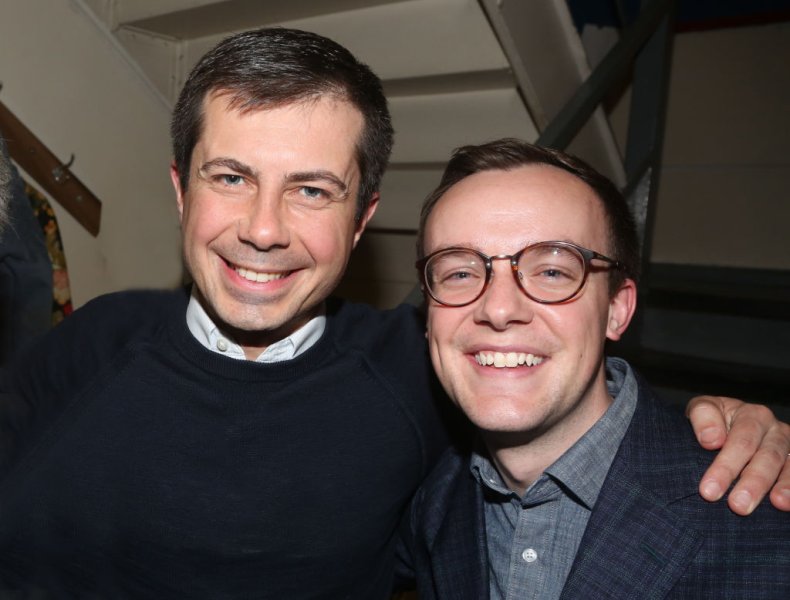 Pete Buttigieg, Vice President Kamala Harris and Rep. Alexandria Ocasio-Cortez (D-N.Y.) were singled out as members of the "childless left" by Hillbilly Elegy author and Republican Ohio U.S. Senate candidate J.D. Vance at a press conference last month.
Vance argued that Buttigieg and the other Democrats were "childless cat ladies" and should have less say in the future of the country than parents who are members of a "healthy ruling class."
"We are effectively run in this country– via the Democrats, via our corporate oligarchs– by a bunch of childless cat ladies who are miserable at their own lives and the choices that they've made," Vance later said during an interview with Fox News host Tucker Carlson. "And so they want to make the rest of the country miserable too."
Chasten Buttigieg blasted Vance's remarks in on Twitter soon after, calling them "tactless" while noting that becoming parents can sometimes be a long and difficult process.
"Bringing a child into this world can be a long, difficult and often heartbreaking process for any family. Shame on @JDVance1 for this tactless take," Chasten tweeted. "As a father, he should know better. As a wannabe Senator, it's clear that empathy isn't his strong suit."
"And, of course, it goes without saying. If you don't want to have kids - don't," he added. "That's your business and it doesn't make you any less American."