Chattanooga, Tennessee, Shooting Treated as Terrorism Investigation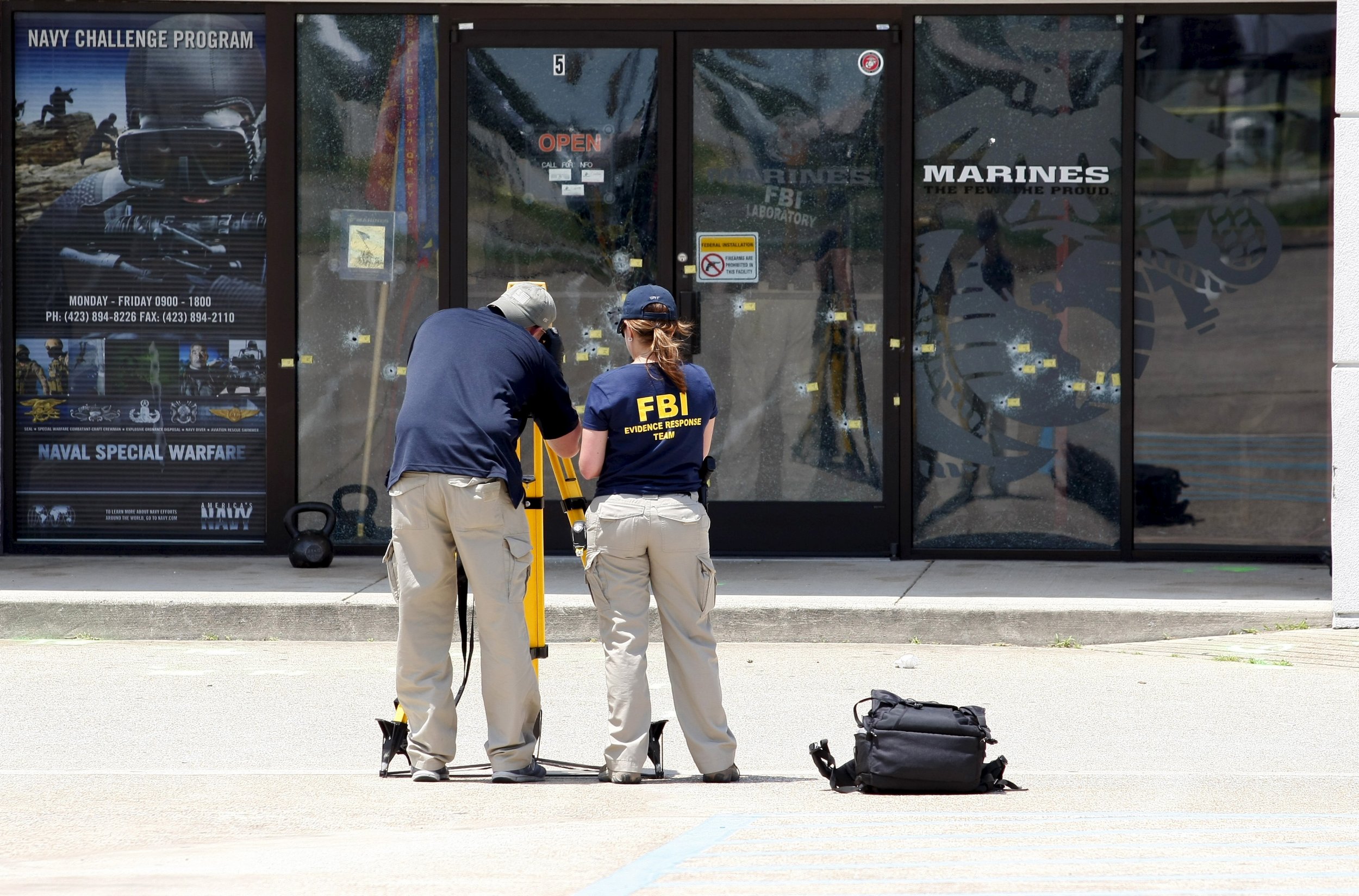 Updated | The FBI will investigate a Chattanooga, Tennessee, shooting as a terrorism, Ed Reinhold of the FBI said during a press conference on Friday afternoon. The shooter, 24-year-old Muhammad Youssef Abdulazeez, killed four Marines before he was killed.
Though Abdulazeez targeted two military sites, authorities have not reached a conclusion about his exact motive. "We continue to cover every possible lead," Reinhold said. At this time, authorities have no reason to believe anyone else was involved. Several locations are being investigated to learn more about Abdulazeez's life and his relationships.
The FBI said that at the first military site, Abdulazeez shot from inside his vehicle. He then drove about 15 miles to the second facility, exited his vehicle, and opened fire again. An autoposy will be performed to learn more about how Abdulazeez was killed.
Abdulazeez used two long guns and one handgun during the shootings. The guns were not all obtained legally. In order to carry more ammunition, Abdulazeez carried a storage vest.
Relatives said Abdulazeez and his family were not fundamentalist Muslims. Abdulazeez visited Jordan last year but details about his trip remain unknown. Abdulazeez's father was once investigated for "possible ties to a foreign terrorist organization," according to the New York Times. Authorities have not confirmed this claim.
In May 2013, Abdulazeez failed a background check, an Ohio company told the Associated Press. The reasons why were not specified.