Who is Chaya Raichik? Woman Allegedly Behind Libs of TikTok
After hours of social media chaos as conservatives raged against Washington Post's columnist Taylor Lorenz, the journalist has finally revealed the identity of the user behind the account Libs of Tik Tok account: Chaya Raichik.
Raichik has been identified as the creator of the account ,which in two years has risen from relative obscurity to extremely influential among conservatives, gathering over half a million followers on Twitter, Instagram and YouTube.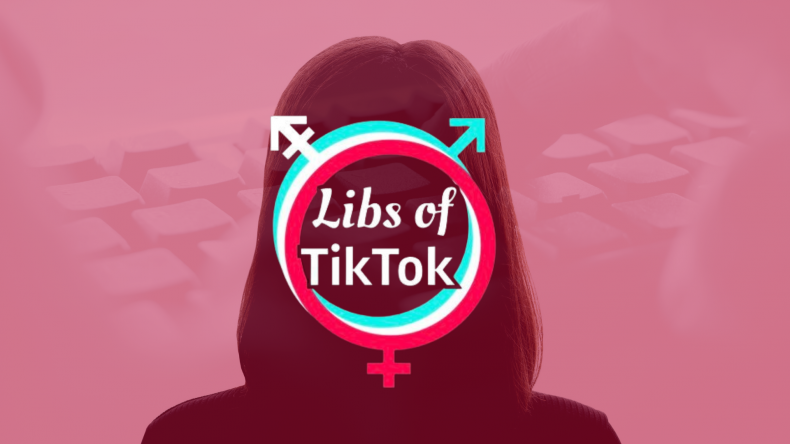 Raichik had been recently rumored to be Libs of Tik Tok's creator by journalists on Twitter.
Over the weekend, software developer Travis Brown revealed that the Twitter account used for Libs of Tik Tok had used the screen name @/chayaraichik until late February 2021, and that the same name is the one on the Libs of Tik Tok's domain registration.
"The first screen name used by the Libs of Tik Tok account seems to have been @/shaya69830552, then @/shaya_ray (also used by apparently unrelated accounts both before and after), then @/chayaraichik," wrote Brown on Saturday.
"Finding these "Shaya Ray" and "Chaya Raichik" identities for Libs is OSINT 101-level stuff. The shallowest indexing of the Internet Archive's Twitter Stream Grab turns them up. Antifascist researchers shouldn't be the only ones doing this work," Brown wrote.
He called it a "failure of US journalism" that "an anonymous hate account can shape a far-right national movement, influence legislation in several states, etc., and (as far as I can tell) nobody has tried to find out who is behind it," before it became public knowledge that Lorenz was working on a story about the identity of the Libs of Tik Tok's creator.
Brown also shared tweets from 2021 showing that the account holder of Libs of Tik Tok attended the January 6 protests outside Capitol Hill.
Counter-corporate intelligence reporter Rocco Castoro confirmed Brown's findings on Monday, sharing that the Libs of Tik Tok's domain is registered to Raichik.
Brown followed up saying that by searching the phone number listed on the domain registration for Libs of TikTok, "you'll find a StreetEasy profile for a Chaya Raichik who was a licensed real estate salesperson at Evergreen Realty in Brooklyn."
According to the Washington Post, Raichik was working as a real estate agent in Brooklyn when she created the account of Libs of Tik Tok in November 2020.
Libs of Tik Tok has targeted liberals, civil rights protesters and school teachers, accusing them of the alleged "grooming" and "indoctrination" of children on LGBT rights. The account has become a social media sensation in the past two years, achieving a follower base of some 648,000 followers on Twitter, over 66,000 on Instagram and over 9,000 on YouTube.
Newsweek has reached out to Raichik for comment.