Ché Guevara Stamps Sell Out in Ireland, but Should War Leader Be Celebrated?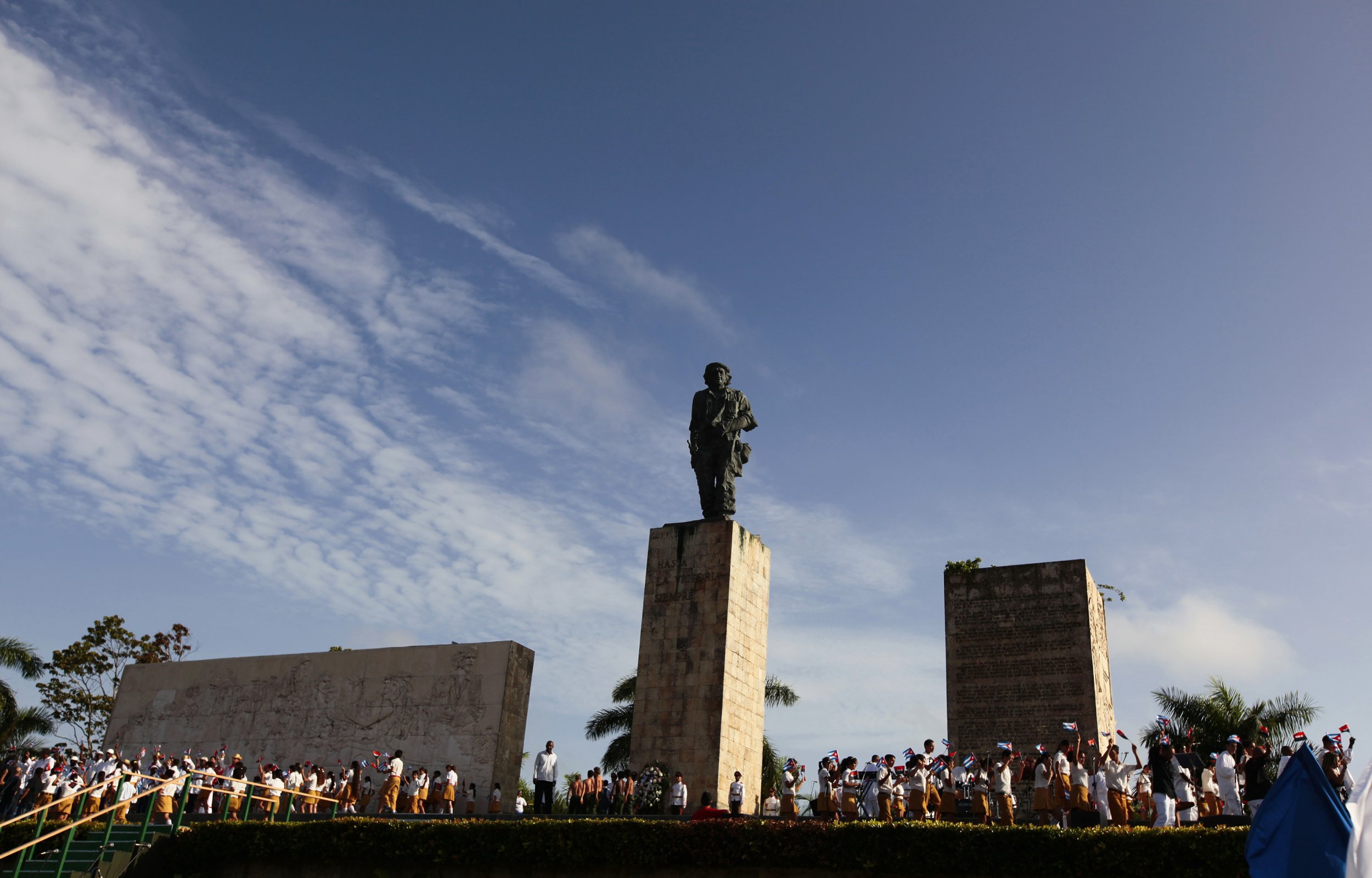 The first print of 122,000 stamps commemorating Marxist leader Ernesto "Ché" Guevara have sold out in Ireland, leading to a second production of stamps after unprecedented demand, the country's post office An Post confirmed this week.
The release of the €1 stamp—equivalent to $1.18 at today's exchange—marks the 50th anniversary this week of Guevara's death. But the successful sale of stamps, which bear the iconic image of Guevara known as "heroic guerrilla fighter", sparked staunch criticism from Cuban-American exiles, according to The Irish Times.
Ninoska Perez Castellón, a prominent figure of the Cuban-American diaspora in South Florida, told Irish TV channel RTE that Guevara, an Argentine doctor who helped lead Fidel Castro's Cuban revolution in 1959, was a "mass murderer and should not be celebrated." She added that the stamp should be "abolished" because stamps of a country should recognize people "whose lives are worth celebrating."
Perez Castellón said it should not matter whether the stamp has an artistic image of Guevara, created by Dublin artist Jim Fitzpatrick, because it still represents "a man who went to Cuba to kill and failed in everything he did." She added that Guevara's popular persona is nothing but a "propaganda myth created by communism."
Fitzpatrick's work highlighting Guevara also appears on T-shirts, posters, badges and other sorts of clothing across Ireland, and is rated among the world's top 10 most symbolic images.
The observance of Guevara's life in recent years have raised the question of whether he should be revered or reviled. In 2013, the United Nations' UNESCO included "The Life and Works of Ernesto Ché Guevara" to the Memory of the World Register, but organizations such as UN Watch called the decision "despicable" and cited a 2004 Slate article on Guevara, which described him as a "totalitarian. He achieved nothing but disaster…He founded Cuba's 'labor camp' system—the system that was eventually employed to incarcerate gays, dissidents and AIDS victims."
In an opinion piece for Al Jazeera, author Belen Fernandez attempts to explain whether Guevara should be considered an assassin or a revolutionary. "Given that Guevara is as popular and symbolic as even half a century later, it seems that the U.S. government can safely file that project under the category 'Oops'," adding that his execution in Bolivia was an orchestrated plot from the CIA," Fernandez wrote.
While world-class figures such as Jean-Paul Sartre called Guevara "not only an intellectual, but also the most complete human being of our age," Fernandez added that "the 'assassin' card continues to be played by plenty of folks, many of them with dodgy right-wing track records."
"Of course, the Americans have long denied responsibility for the killing," Fernandez said of Guevara's death. "In the end, Che wasn't superhuman, but he was more than himself—which is perhaps why they've never really been able to kill him," she concluded.
At age 39, Guevara was executed on October 9, 1967, by U.S.-backed forces in Vallegrande, Bolivia.