Why Cheap Wine May Be About To Get More Expensive Everywhere
With historic lows in global production, the price of your glass of wine is likely to see a coming hike—even if you're pouring it from a box. Price rises from the production slump are slated to hit cheap wines the hardest.
2017's global production of wine fell 8.6 percent from 2016, according to the International Organisation of Vine and Wine (OIV). That level was the lowest since 1957, Reuters reported.
Consumption, on the other hand, continued the subtle increases since 2014, the OIV said.
These factors combined have led to a rocketing wholesale price across Europe, CNN reported, with basic wine prices in Italy shooting up an astonishing 74 percent. According to the OIV's latest figures, Italy is still the world's leading wine producer but it's not the only country hit.
Spain's price has soared 45 percent and France has similarly seen rises.
Speaking to USA Today, Rabobank's global beverages strategist, Stephen Rannekleiv called the decline in production "dramatic" and noted that the drop will worst effect "the lower end of the market, the generic wine."
Related: That Extra Glass of Wine Might Take 30 Minutes Off Your Life
The drop was largely driven by "unfavorable climate conditions" in the European Union, the OIV said. So unfavorable that that drop couldn't be assuaged by the increases seen in South America after El Niño hurt the 2016 crop.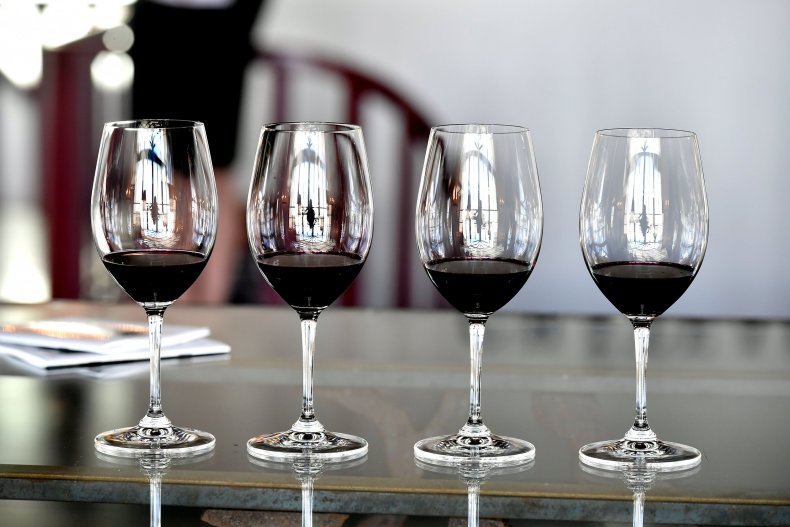 While Italy, France and Spain may be the world's leading producers, the country leading the way on wine consumption is the United States. The
U.S. is followed on the list by France, Italy, Germany and then China.
For 2018, production levels seem to be staying stable, the OIV said, with forecasted southern hemisphere rises in Argentina, Chile, New Zealand and Uruguay offset by predicted drops in Australia, Brazil and South Africa, especially as the latter grapples with drought.