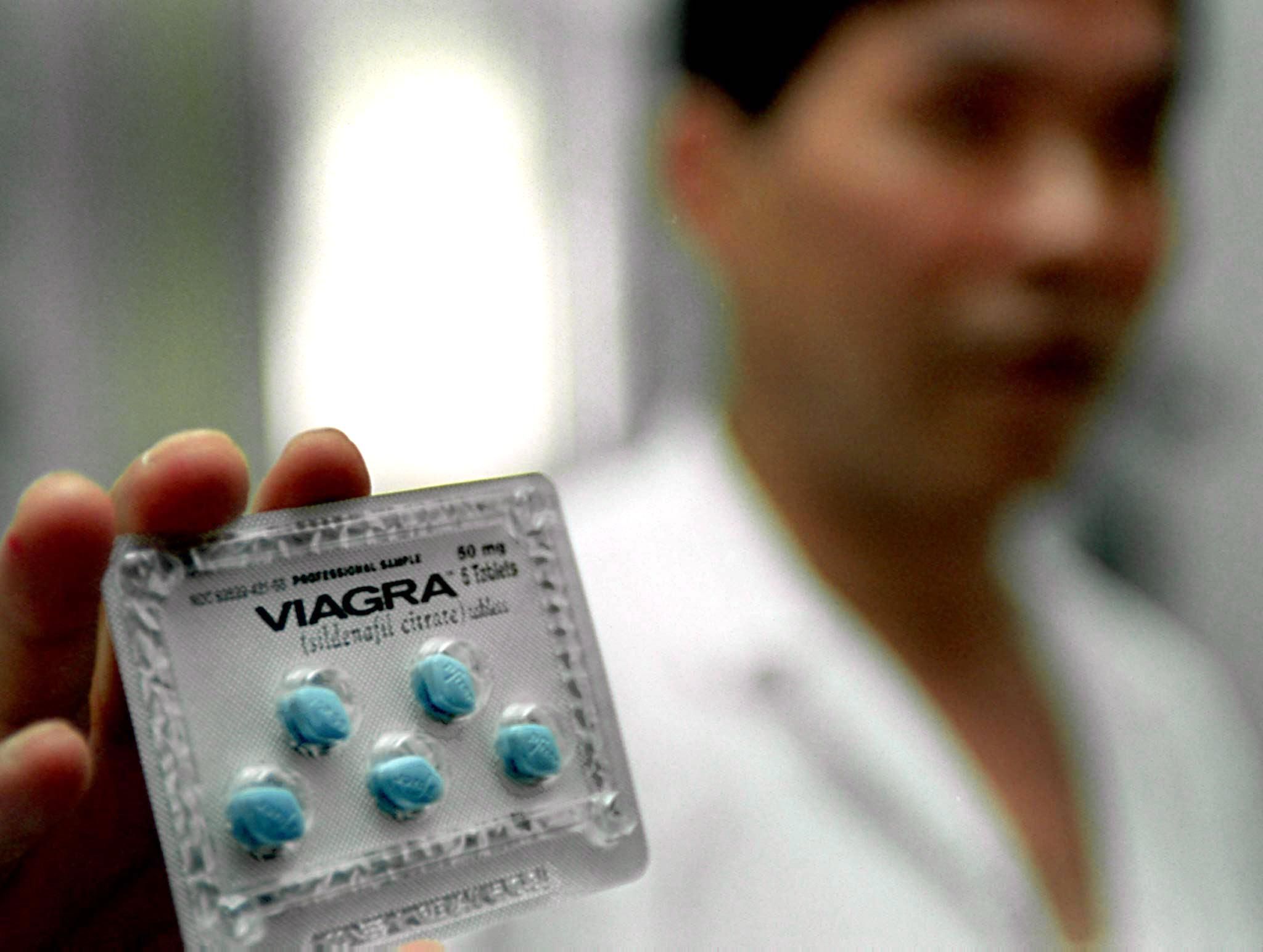 Viagra is about to get much more affordable. Just in time for its 20th FDA-approval anniversary, the blue little pill—which is one of the most counterfeited drugs in the world—will now have a generic version, offered by Pfizer, the original manufacturer.
The cheaper alternative will hit U.S. shelves next Wednesday and each pill will be sold for $32.50, which is half the retail price, The Associated Press reports.
"Patients are paying fortunes. When generic Viagra comes out, they will be very happy," Dr. Nachum Katlowitz, a urologist at New York's Staten Island University Hospital told the AP.
Viagra's cheaper alternative—a small, white pill—hits the market, just as another pharmaceutical company called Teva, plans to sell the first-ever generic version of Viagra, which will also go on sale Monday in the United States, the company told CBS News.
Thanks to a 2013 legal battle with Pfzier, Teva Pharmaceuticals is now allowed to sell a generic version of the pill as early as December 2017. Previously, Pfizer's patent protected against mimicking the brand name product until 2020.
Since creating a generic version is fair game now, Pfizer aims to get ahead of its competition.
"We believe that the story for Viagra isn't done. It's just going to be a new chapter," Jim Sage, president of the U.S. brands for Pfizer Essential Health, told The AP.
Although Viagra has already been used by more than 62 million men across the globe, according to Quartz, making a cheaper version of the pill will allow even more men to afford it.
"This is the most comprehensive pricing and marketing response I've seen to a generic. It's unprecedented," Erik Gordon, a pharmaceuticals analyst at the University of Michigan's business school told the AP.
Sildenafil citrate (Viagra) was originally patented in the early 90s to help treat heart problems, but the intended use of drug took a drastic turn when research revealed it could help men get or maintain an erection for sexual activity.
In 1998, it became the first-ever, FDA-approved pill for erectile dysfunction. The drug quickly gained widespread attention, yielding more than a billion dollars in sales in the first year alone, according to History.com. At the time, Newsweek dubbed Viagra "the hottest new drug in almost everywhere in the world."