Cheapest Gas Prices Latest Map: How to Find Best Prices For Thanksgiving Travel Plans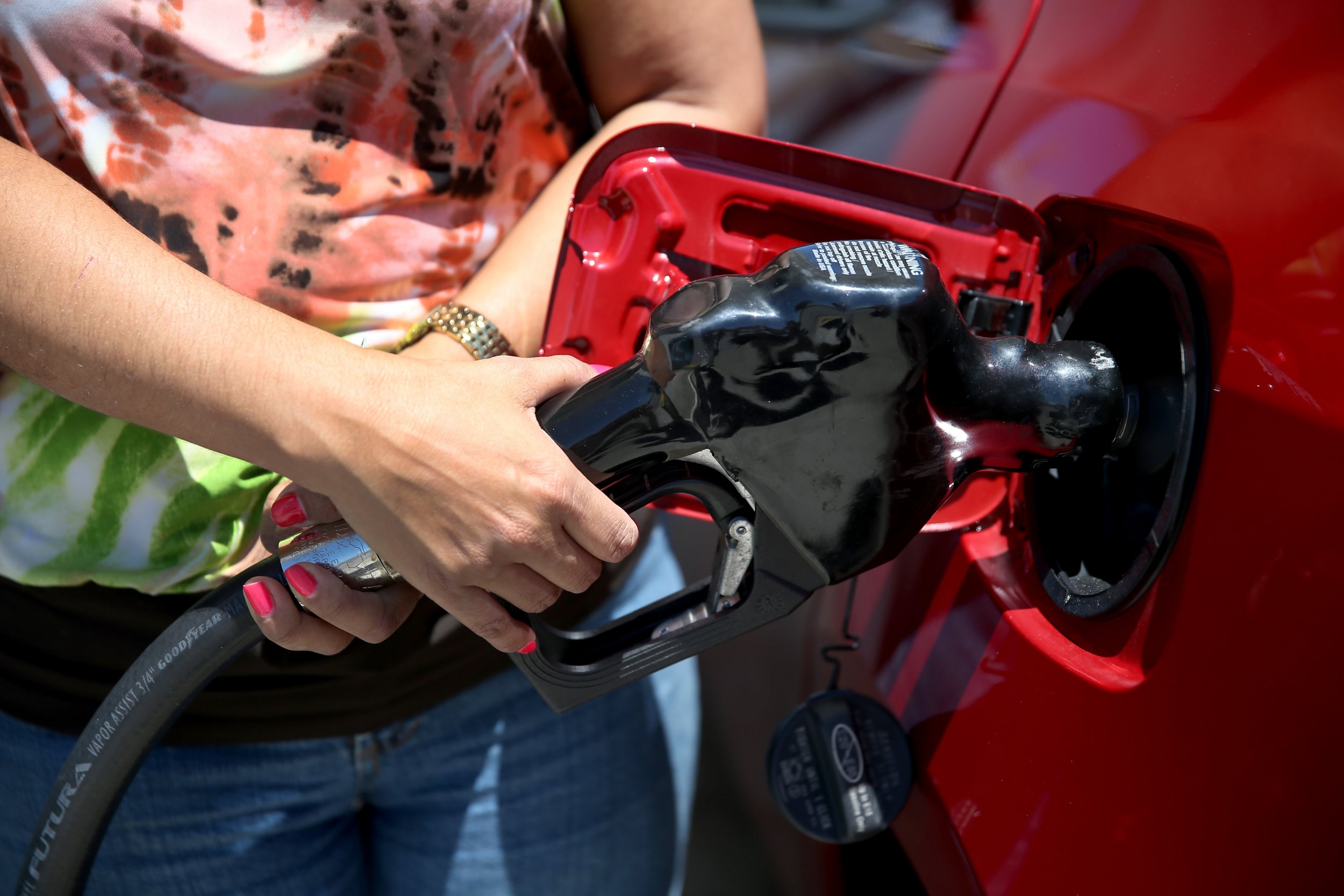 Gas prices continued to fall a week before the Thanksgiving holiday thanks to ample global supplies of petroleum.
On Monday, gas prices dropped 21 cents per gallon after nearly reaching a four-year high in October, when prices briefly hit $2.90 per gallon, according to AAA. That average dropped even further, to $2.654, on Friday.
"Thanksgiving gas prices are getting carved up at a time of year when we're all used to getting the turkey read," Patrick DeHaan, senior petroleum analyst at the fuel-finding app Gas Buddy told USA Today. "This is a fairly dramatic turnaround."
Despite the drop, the national average remained higher than a year ago, when prices hit $2.562.
As of Friday, AAA listed several states in the South and Midwest that were well below the national average.
Alabama, Arkansas, Delaware, Kansas, Louisiana, Mississippi, Missouri, Oklahoma, South Carolina, Texas and Virginia all had retail prices below 2.426. Meanwhile, Florida, Georgia, Indiana, Iowa, Kentucky, Maryland, Michigan, Nebraska, Ohio and Tennessee were selling gas below 2.548.
GasBuddy noted that several dozen stations in Texas, Oklahoma, Ohio, Louisiana and Missouri were charging less than $2 per gallon on Wednesday. In a statement issued on Wednesday, GasBuddy analyst encouraged motorists to wait to fill their tanks after the price of crude oil drooped.
"Motorists need not be in a hurry to fill their tanks. Today's sell-off will extend and accelerate the declines seen at the pump, just in time for Thanksgiving," DeHaan said. "The best tip I can suggest is to shop around for the lowest prices as some stations will pass on the savings after than others."
AAA predicted that 54 million people will travel at least 50 miles for Thanksgiving in 2018. Of those, 48.5 million were expected to drive. Drivers in San Francisco, New York and Boston were warned that delays could be up to four times longer than normal commute times, according to Fortune.
"Thanksgiving is one of the busiest holidays for road trips, and this year will be no different," INRIX transportation analyst Trever Reed said in a statement. INRIX is a global mobility analytics company.
Reed added, "Knowing when and where congestion will build can held drivers avoid the stress of sitting in traffic. Our advice to drivers is to avoid commuting times in major cities altogether or plan alternative routes."
To calculate how much gas will cost you during your Thanksgiving travel, AAA has a handy gas price calculator here. You can also check gas prices around your area on GasBuddy's website or by downloading its app.