Chechen Head Kadyrov Offers to Pay Footballer's Fine for Wearing Putin Shirt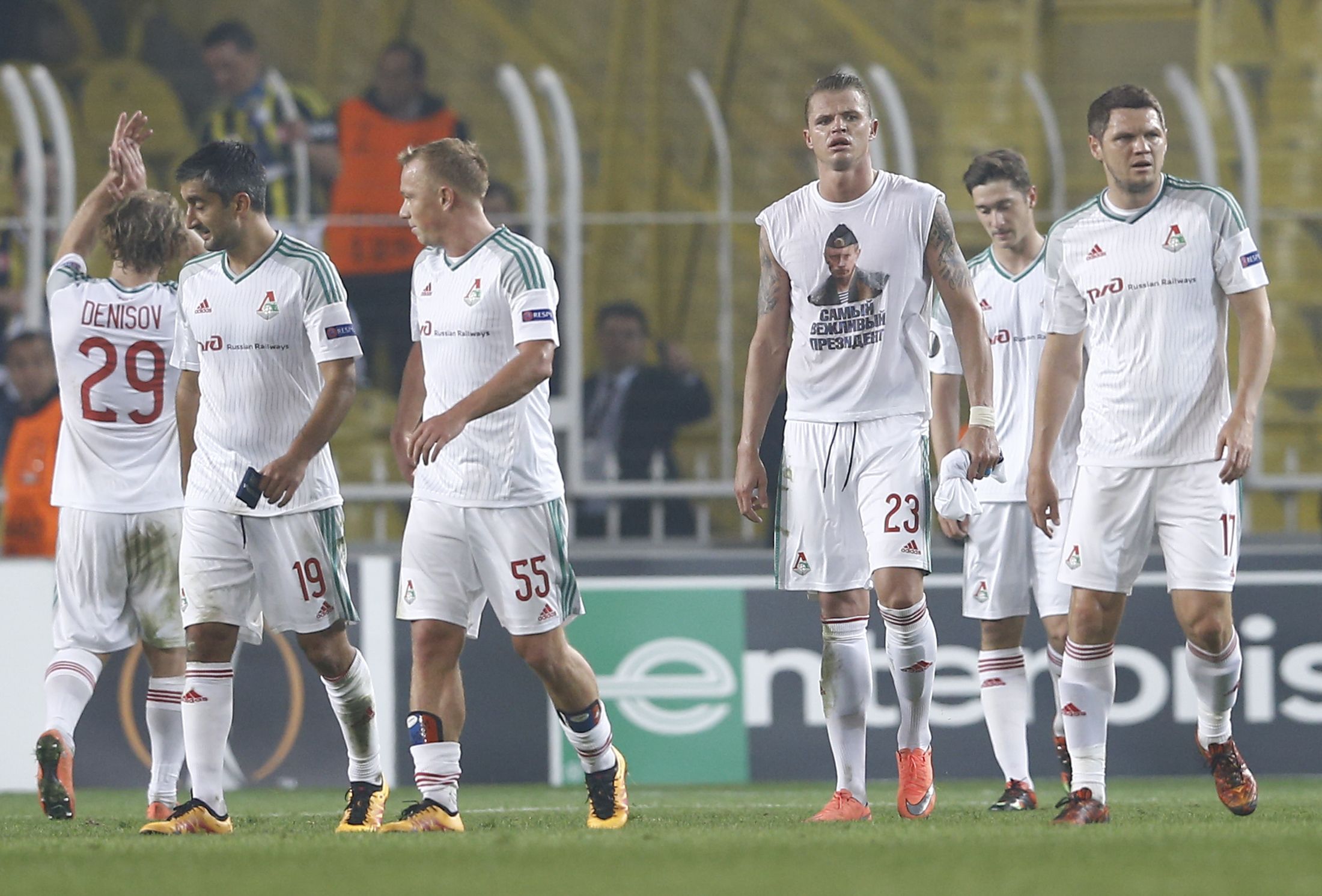 Chechnya's leader has defended a Russian football player's controversial decision to don a shirt featuring Russian President Vladimir Putin at a UEFA Europa League match last week, offering to pay any fines the player may face.
Ramzan Kadyrov, who has headed Russia's Republic of Chechnya since 2008, is an avid Putin supporter. While most spectators were shocked when Dmitry Tarasov, a midfielder from one of Russia's premier clubs Lokomotiv Moscow, revealed a Putin shirt under his jersey at the end of his team's loss in Istanbul last week, Kadyrov has voiced his support.
The shirt had an image of Putin in a naval uniform and the caption "The kindest of all presidents." Not only are political endorsements banned in both UEFA's Champions League and Europa League, the move had extra significance given the deterioration of the relationship between Moscow and Ankara of late.
UEFA has opened disciplinary proceedings against Tarasov, Russian sports officials condemned his actions, and Lokomotiv Moscow reportedly fined him 300,000 euros ($332,0000).
Kadyrov, however, took to Instagram over the weekend to praise Tarasov's actions as those of "a real man" and hailed him as "a true patriot of Russia."
According to Kadyrov, Chechnya's Terek Grozny side is ready to stand by Tarasov, in a way his own club has not. Kadyrov was president of Terek until 2011 and retains a close relationship with the club—he once used its stadium's PA system to berate a referee during a match in 2013.
"Terek is ready to buy the player, as well as the fine," Kadyrov writes. "If this is unacceptable for Dmitry and Lokomotiv, our team will offer to pay the fine at our own expense."
Terek's next match in the Russian premier league in March will be against Lokomotiv Moscow and the Chechen team is only four points off third-placed Loko.
Kadyrov also extended an invitation to Tarasov to join his own amateur side Leader 63, whose kits always have Putin's face emblazoned on the front. The team celebrated Putin's 63 birthday last year by taking on an Italian side starring retired World Cup runner-up Dino Baggio.