Chechen Head Kadyrov Puts Russian Opposition Leader in Sniper Scope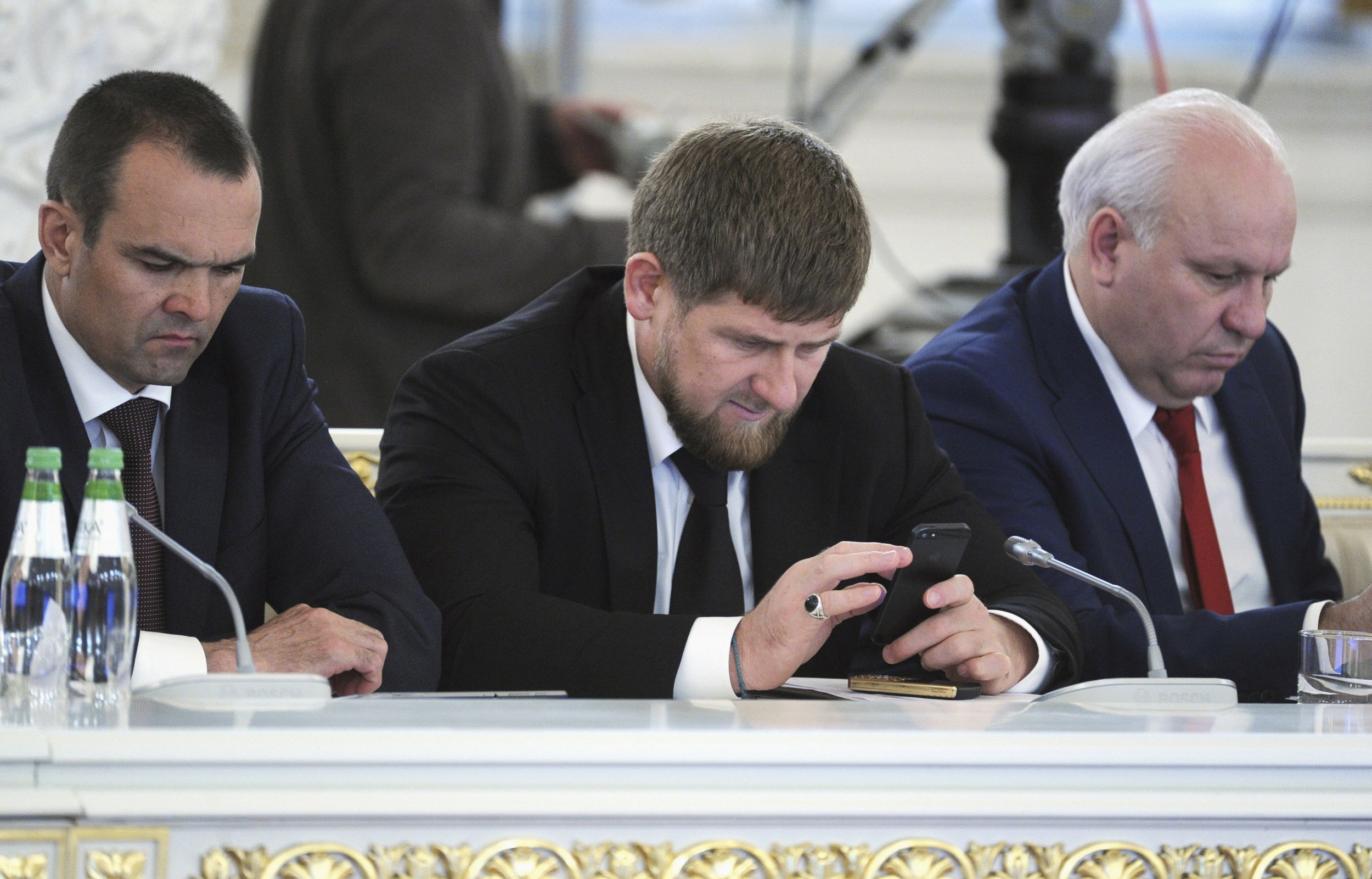 Chechen President and Kremlin ally Ramzan Kadyrov has shocked the Russian opposition by posting an ominous video on his Instagram feed that shows opposition leader Mikhail Kasyanov in a sniper's crosshairs.
Kasyanov leads Russia's Parnas party, which he co-chaired with Boris Nemtsov until Nemtsov was mysteriously shot near the Kremlin last year. Nemtsov's killers are suspected to be a group of Chechen men, one of whom served in the region's law enforcement agencies, which answer to Kadyrov. Last month Kadyrov announced opposition figures should be tried as enemies of the state and days later his parliamentary speaker posted a photo of Kadyrov with an attack dog, claiming the dog's "teeth were itching."
In his latest Instagram post, Kadyrov posted footage of Kasyanov who appears to be talking to people in the French city of Strasbourg, with the sight of a sniper rifle superimposed on him. The uncharacteristically short caption accuses Kasyanov of having "arrived in Strasbourg to get money for the Russian opposition."
In an even more ominous turn, Kadyrov also wrote in all capitals: "Those who have not understood will get it."
Kasyanov has turned to the police and called on Russian President Vladimir Putin, whom Kadyrov considers a hero, to condemn the Chechen leader's words, independent news agency Interfax reports.
"I consider this a direct threat to kill a state figure, as understood by the criminal code of the Russian Federation," Kasyanov said. "I will consult lawyers and even more pressingly file a complaint with law enforcement."
His fellow party member, Ilya Yashin, has also said on his Facebook page that he takes the image as a threat on Kasyanov's life. Meanwhile, anti-corruption blogger Alexey Navalny wrote on his blog that Kadyrov's post was also "a proud confession to organizing the murder of Nemtsov."
Navalny, a lawyer by training, also claimed the post qualified as a threat on someone's life or a threat to cause bodily harm on the grounds of political disagreement.
Nemtsov found himself frequently dismissed by pro-Kremlin politicians as an advocate for interests besides Russia's and his activism put him at odds with Putin multiple times. When he was killed, he was working on a report detailing Russian military presence in Ukraine, which was published after his death.
Opposition figures have pointed the finger at Putin and Kadyrov for at least encouraging Nemtsov's murder, however the Kremlin has dismissed such claims and played down links between either of them and the opposition figure's death.
In December, Putin expressed regret at Nemtsov's death but said he had not spoken to Kadyrov about it and saw no reason to do so. In January, the head of Russia's Investigative Committee announced that the investigation into Nemtsov's death was closed, with four suspects in custody and the court case yet to begin.