Chechen Leader Ramzan Kadyrov Orders Divorced Couples to Get Back Together, and They Have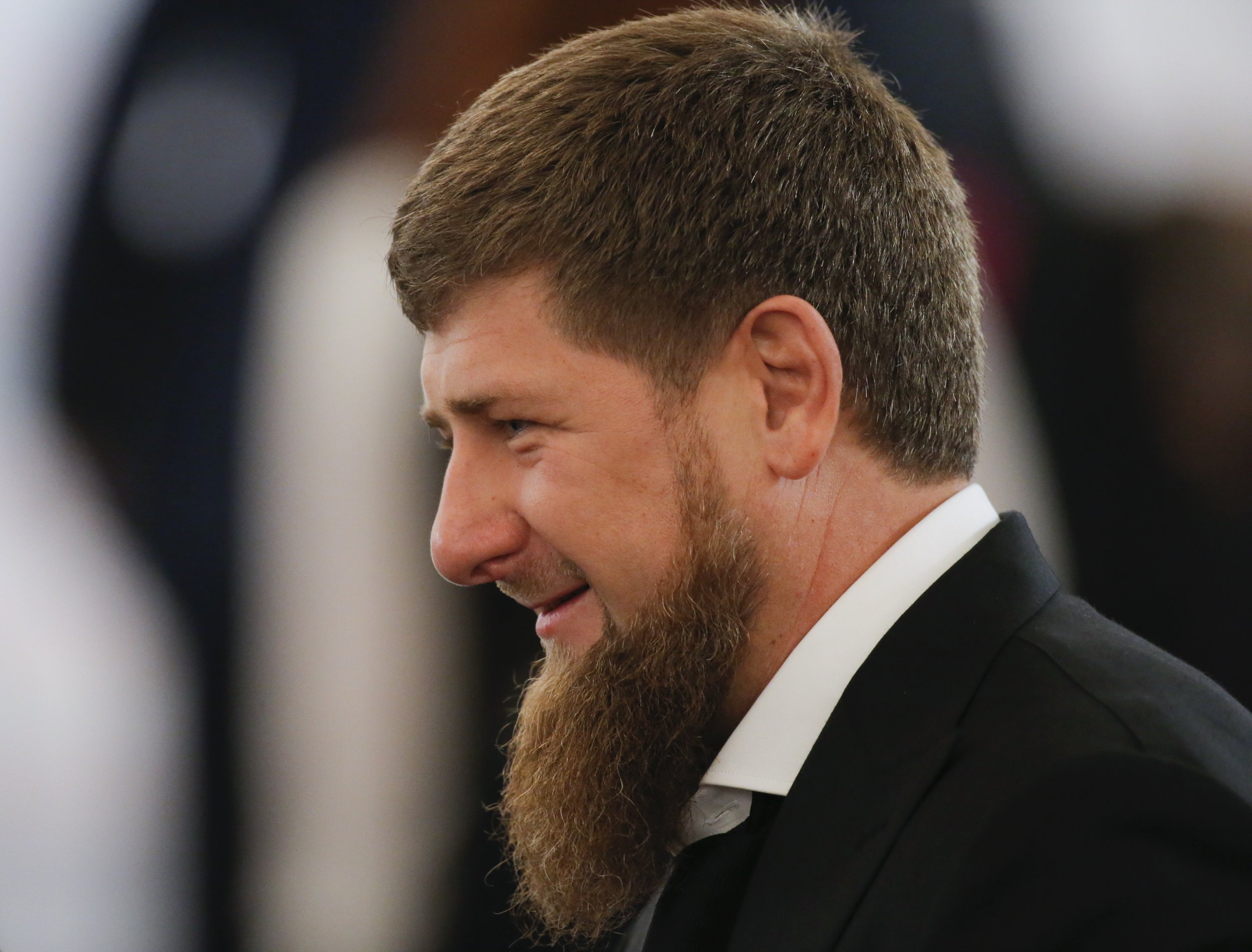 In Russia's Chechnya, one man's word is often as good as law, and that man is leader Ramzan Kadyrov, the self-described footsoldier of Vladimir Putin and servant of Allah. His most recent word, meant to tackle extremism in the predominantly Muslim region, was that parents should not divorce and that former spouses should reignite the bonds of matrimony.
"We have to wake people up, talk to them, and explain," he said last month, stating the belief that children raised in marriage are less susceptible to extremism. "We have to return the women who left their husbands, and reconcile them. This is a priority."
Read More: Chechnya is operating prisons for LGBT people, investigators allege
His strategy has apparently brought more than 900 couples back together, according to a report by Chechen state TV this week, first picked up by Russian independent news site Meduza. The initiative Kadyrov launched last month has already led to more than 4,000 reconciliation-related events, Chechnya's Grozny TV reported, according to its official Instagram.
"The program was developed so clearly by Ramzan Akhmatovich Kadyrov that absolutely zero problems occurred in its implementation," Rustam Abazov, head of Kadyrov's Department for Relations With Religious and Social Organizations, said in a segment dedicated to the initiative.
"I would like to emphasize that no country in the world has ever had such a program," he added. "This is something new in history. It's the only time that people have responded on such a mass scale to the calls of the region's leader. It's love and respect for our national leader, because Mr. Kadyrov always lives up to his word."
Some Chechen women, who chose not to give their full names, have already confirmed their marital reconciliations to independent regional news site Caucasus Knot, but they did not share Abazov's view that they did so out of love for Kadyrov. Heda, who divorced from her ex-husband years ago, said she was talked into returning to him after Islamic clerics came to her house to convince her to do so. She said she did it to be with her children, who live with him.
"A mother will put up with anything for her children," she said. "Hopefully now everything will work out."
Another divorcee, Zarema, saw the initiative to reconcile with exes as "another form of pressure" from Kadyrov. "It appears that if you refuse then you will not only be against the religious teachings and customs but also against his wishes."
The Kremlin is yet to comment on Kadyrov's initiative and whether it extends to Putin's own divorce.