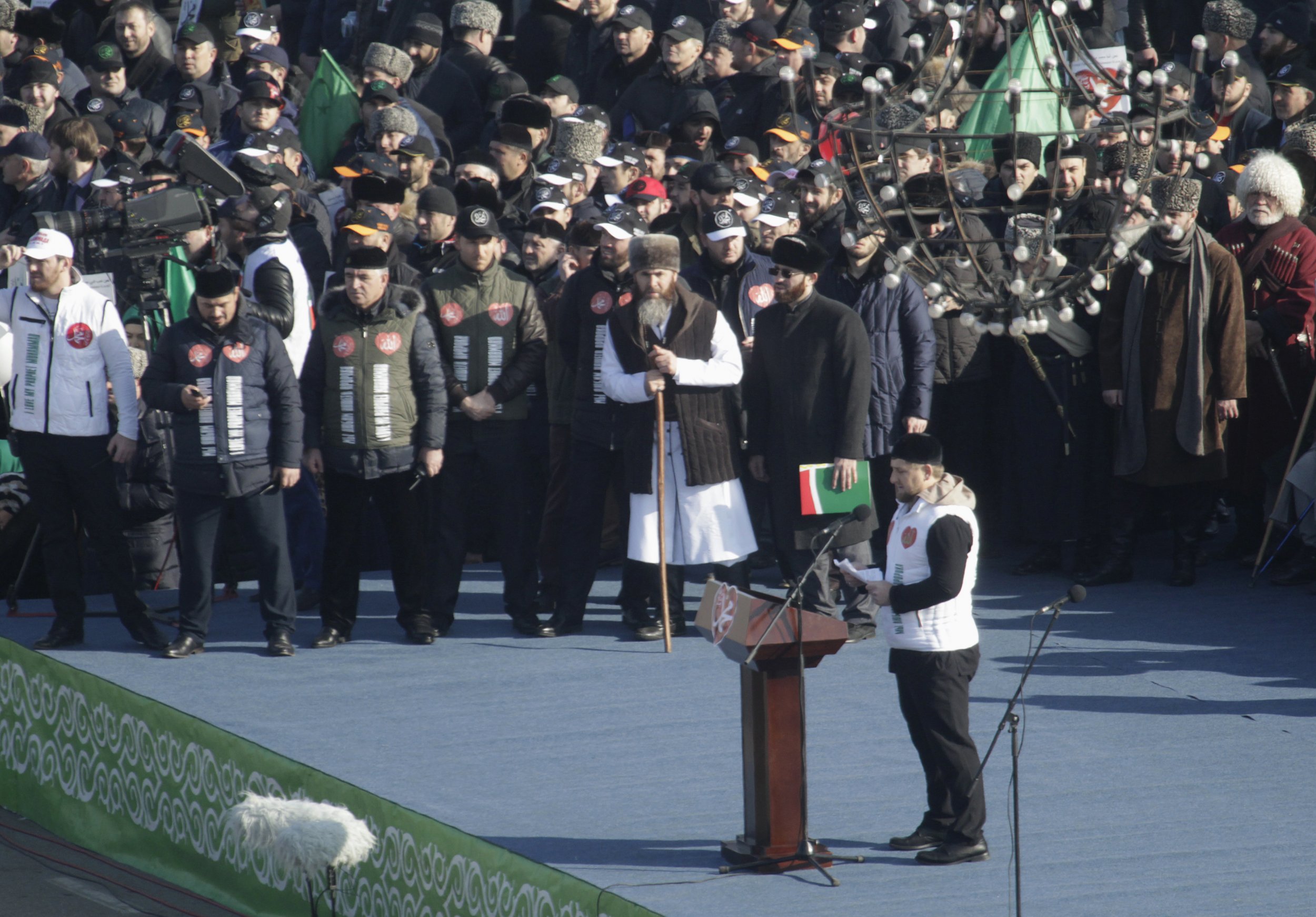 Russia's predominantly Muslim region of Chechnya is seeking to block access to the cartoons of controversial French satirical magazine Charlie Hebdo, a statement on the regional prosecutor's office reads.
After monitoring the magazine's output, which has recently leveled graphic, sexual mockery of Chechen leader Ramzan Kadyrov amid reports his region is running covert prisons for LGBT people, prosecutors have decided the cartoons are too offensive.
Read More: Kremlin to investigate reports of Chechen gay detentions as officials boast "you cannot detain what doesn't exist"
The magazine is not sold in the region but cartoons are still accessible online. Chechen prosecutors say they are seeking to "limit access to materials pursuing the aim of insulting the religious feelings of believers and whose distribution could serve as incentive for creating national, racial or religious hatred and adversity."
Besides cartoons last month alleging Kadyrov is the only one allowed to engage in homosexual activities in Chechnya without facing gruesome punishment, Charlie Hebdo has long been unpopular in Chechnya.
Many around the world rallied in solidarity with Charlie Hebdo after Islamist gunmen killed 14 of its staff in an attack on their offices in January 2015. But in Chechnya, nearly a million gathered in protest of the cartoons depicting the prophet Muhammad and Kadyrov accused Western press and citizens of rallying behind "false slogans of free speech."
Kadyrov has tight control over the region and defines most of his public views by his Islamic faith and his devotion to Russian President Vladimir Putin. In response, the Kremlin has granted a great deal of autonomy for Kadyrov to govern the region quite differently from much of the rest of Russia, including repeatedly refusing to elaborate on continued reports that Chechen LGBT people are being detained en masse in special jails.
Charlie Hebdo has also offended Russia at large with subsequent cartoons, one mocking the downing of a Russian airliner flying tourists to St Petersburg from Egypt in 2015 and the crash of a jet flying a Russian military choir from Syria to Sochi last year. Both incidents resulted in the death of all people on board.
"Bad news," one of the magazine's captions read. "Putin was not on board."