Chechnya's Kadyrov Storms To Victory Dressed as Iron-Clad Warlord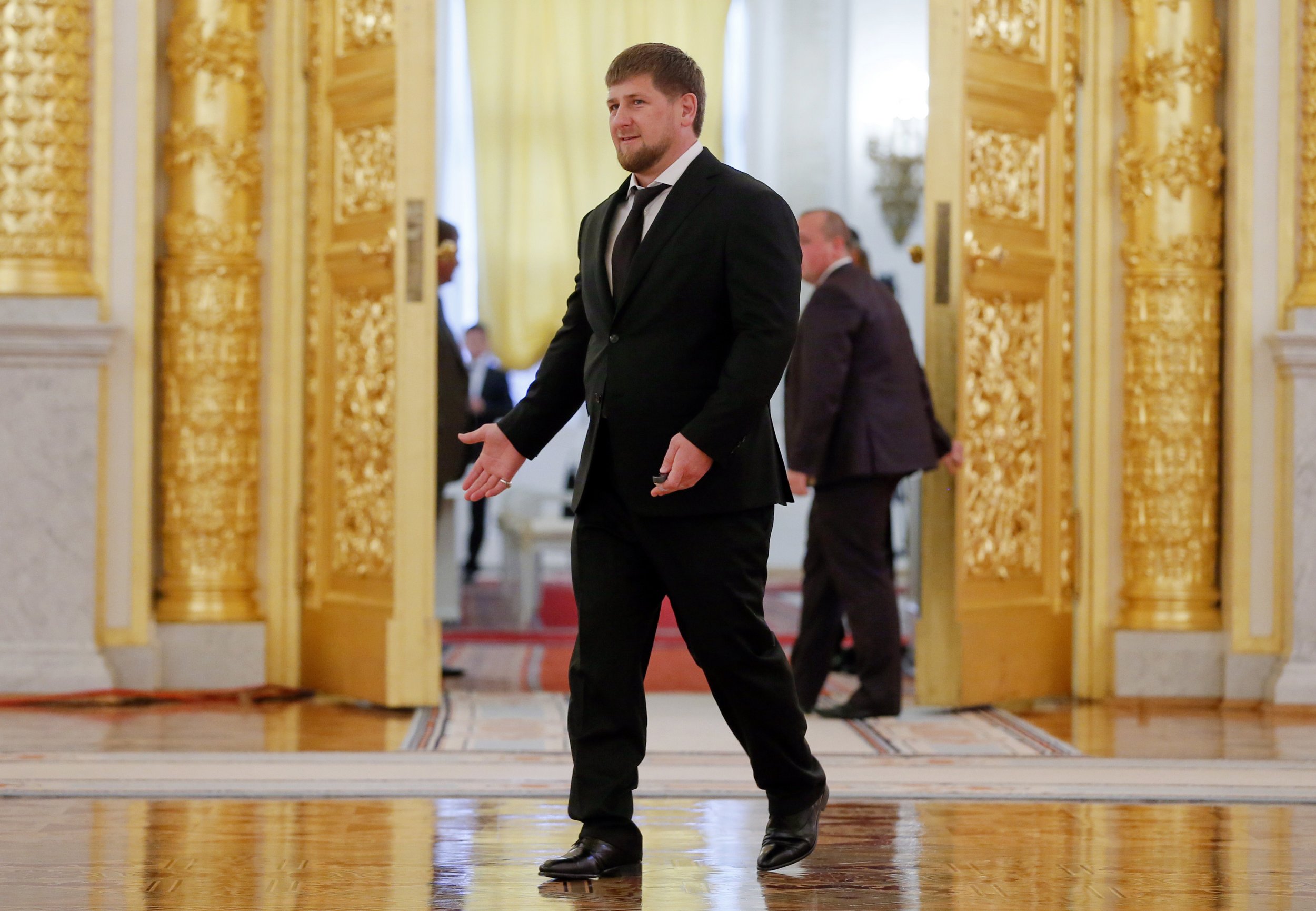 Chechen president and self-described "soldier of Putin" Ramzan Kadyrov held an elaborate party, dressed in knight's armor, as he stormed to an overwhelming election victory.
Kadyrov, who has governed the troubled region of Chechnya with an iron fist since 2007, ran for reelection in Russia's nationwide parliamentary and regional election Sunday. The regional leader, famous for his admiration of Russian President Vladimir Putin, received 98 percent of the vote in his region, although irregularities with nationwide vote were criticized by international monitors.
Although three other candidates contested Kadyrov's post, the Chechen leader seemed unconcerned as he spent the end of polling day holding court with a spear in hand and clad head to toe as a medieval warlord.
Kadyrov went into party mode as soon as he cast his ballot, as he held a large reception with fireworks at one of the Chechen city of Grozny's newest wedding venues. The "celebratory salute" that looked suspiciously like a premature celebration of Kadyrov's predictable reelection, was a banquet for the Chechen women's day holiday, he wrote on Instagram.
"Assalam aleykum," Kadyrov wrote Monday, giving his followers a greeting in Arabic, as he posted clips from Sunday's event. "With the voting complete, I held a celebratory reception, in honour of the Day of the Chechen Woman."
All guests were wearing traditional Chechen dress and Kadyrov greeted them at the head of the table, before joining musical and performance guests in dancing the regional lezginka dance.
"I warmly greeted all of Chechnya's women, wishing them peace and blossoming," he wrote. "All girls received wonderful bouquets."