Cheesecake Factory Suspends Employees After Customer Allegedly Verbally Abused For Wearing MAGA Hat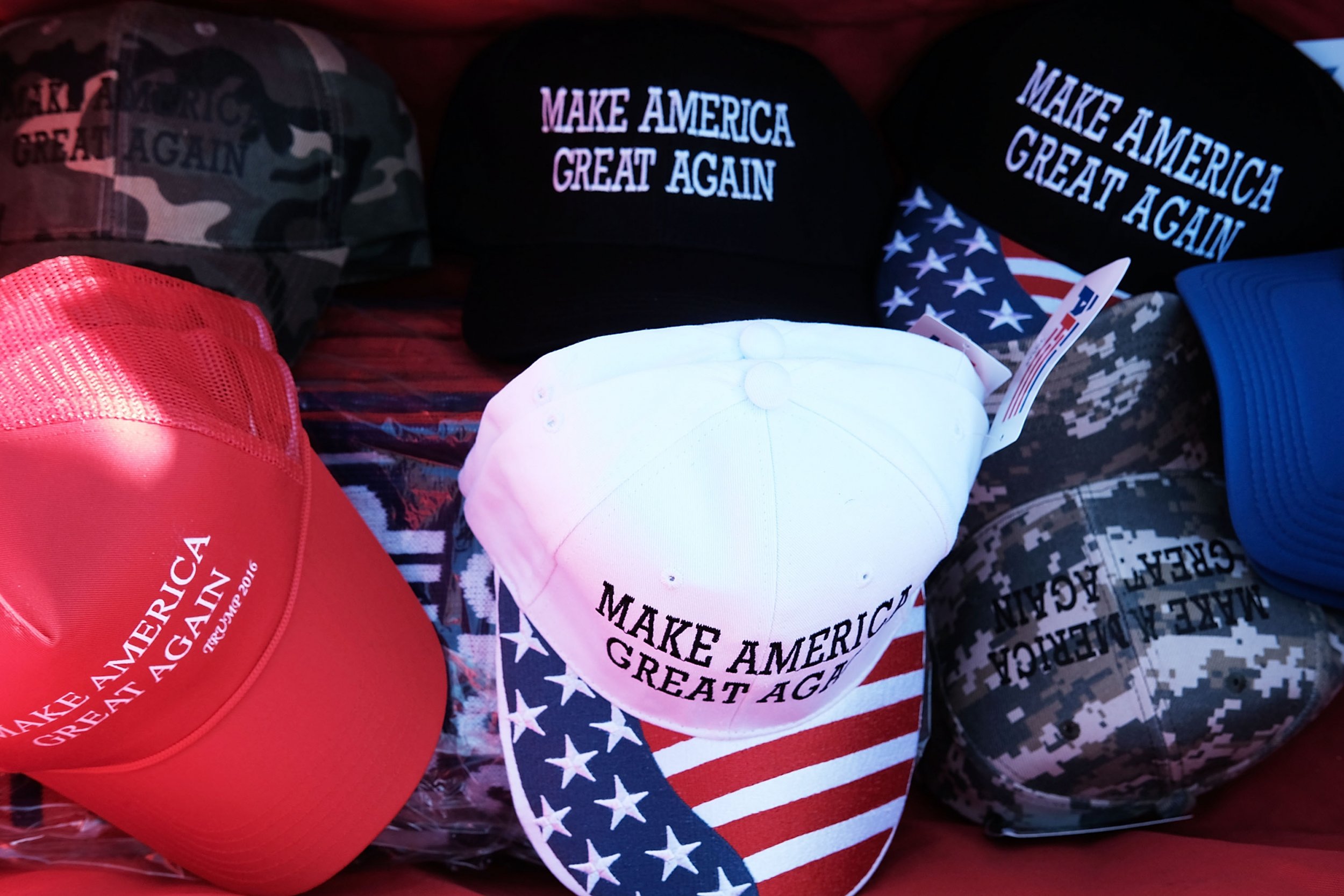 Some employees at a Cheesecake Factory in Miami, Florida, have been suspended after allegedly subjecting a black customer to verbal abuse because he was wearing a "Make America Great Again" hat. The 22-year-old claimed that employees at the restaurant taunted him and threatened him with violence as a result of the hat with the now-president's campaign slogan.
Eugenior Joseph told The Daily Wire that he visited the Miami restaurant with his girlfriend's family on Mother's Day. Joseph and other witnesses told the conservative news publication that a female employee walked up to him, pointed to his MAGA hat and signaled to other employees to come over.
An unnamed witness told The Daily Wire that around a dozen employees surrounded the table Joseph was sitting at and began making threatening and racist comments towards him. One employee allegedly clenched his fists and attempted to scare Joseph, he told the news site.
"He got behind me and another co-worker came by and they were staring at each other and he fist bumped him and then he started looking at me, balling his fists, smacking his fists, trying to scare me," Joseph claimed.
He added that employees were "clapping and yelling, and just screaming things at me," after he left the restaurant bathroom.
"No guest should ever feel unwelcome in one of our restaurants and we are taking this matter very seriously," Alethea Rowe, the senior director of public relations for Cheesecake Factory said in a statement emailed to Newsweek.
Rowe continued: "Upon learning of this incident, we immediately apologized to the guests in person. The individuals in the incident have been suspended pending the results of our investigation."
However, Joseph claimed to The Daily Wire that The Cheesecake Factory has not reached out to him or apologized to him in person after the alleged incident.