How to Pair Wine: Cheez-It Launches New Box That's Half Wine and Half Crackers
There is no greater wine pairing than cheese and crackers. Whether you're entertaining guests with sips of Cabernet Sauvignon, enjoying the sunshine with a mid-day picnic basket loaded with bottles of Chardonnay or couch lounging with full-glass pours of Rosé, a delicious cut of cheese placed atop a firm and crunchy cracker just compliments the various flavors associated with wine in a decadently enjoyable way.
Now there's an even easier way to enjoy the combination—Kellog's new Cheez-It wine box. The food brand announced its latest partnership with House Wine for a two-sided snack and drink box that will include the famous original cheesy cracker as well as a box of red wine.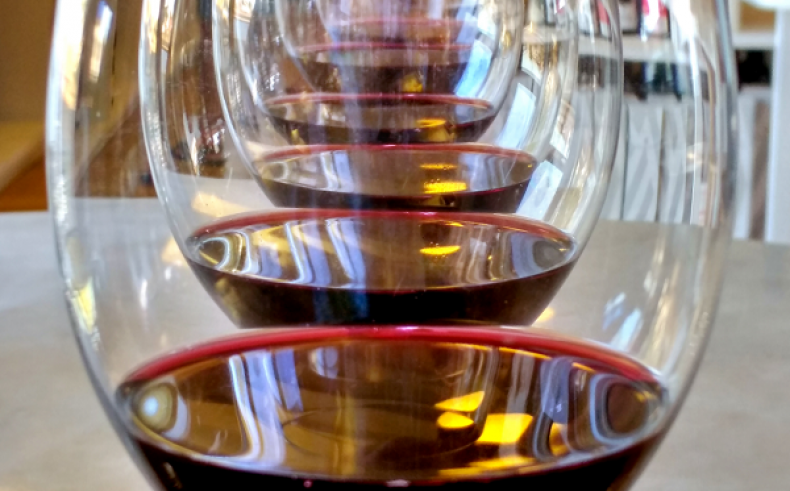 While a first for the 98-year-old Cheez-It brand, the partnership isn't all that surprising. Fans of the crispy crackers and wine have ranted and raved over their love of pairing Cheez-It snacks with fermented grape juice on social media for ages now.
It's that very aspect Cheez-It's marketing director Jeff Delonis said inspired the Kellog to work with House Wine on a product that would give consumers the pairing they so obviously love without the hassle of buying them separately.
"Fans on social media...have been participating in pairing wine with Cheez-It flavors for years. So we're excited to deliver on that specific consumer trend," he said during an interview with CNN on Wednesday.
Naturally, fans on social media were thrilled for the combination. Hundreds of people took to Twitter to share their joy for the new Cheez-It and House Wine box, including some folks who joked Cheez-It must have been reading their tweets before they moved forward with the idea.
The Cheez-It and House Wine box is only available for a limited time, so snackers and drinkers should stock up while they can. The product officially goes on sale for $25 on Thursday on the House Wine website at 5 p.m. ET. The two-sided box will be available for purchase until supplies last.
Although the box only pairs Cheez-It crackers with House Wine's Cabernet Sauvignon and Merlot blend, other flavors of the cracker pair well with various styles of wine. The duo recommended drinkers to try pairing Zesty Cheddar Ranch Cheez-It crackers with Malbecs while Rosé was listed as the perfect partner for the brand's White Cheddar cracker.
House Wine launched in 2004 and offers boxes, bottles and cans of wine in a variety of styles including Chardonnay, Cabernet Sauvignon, Sauvignon Blanc, Moscato, Pinot Noir, Pinot Grigio, Rosé and blends.
The collaboration is just one of many of the new brand partnerships being made in the snack industry. Cheetos recently teamed up with KFC to introduce the new Cripsy Colonel Sandwich—a chicken sandwich smothered in Cheetos cheese sauce and topped with a layer of Crunchy Cheetos.