Chefs' Favorite Salt Splurges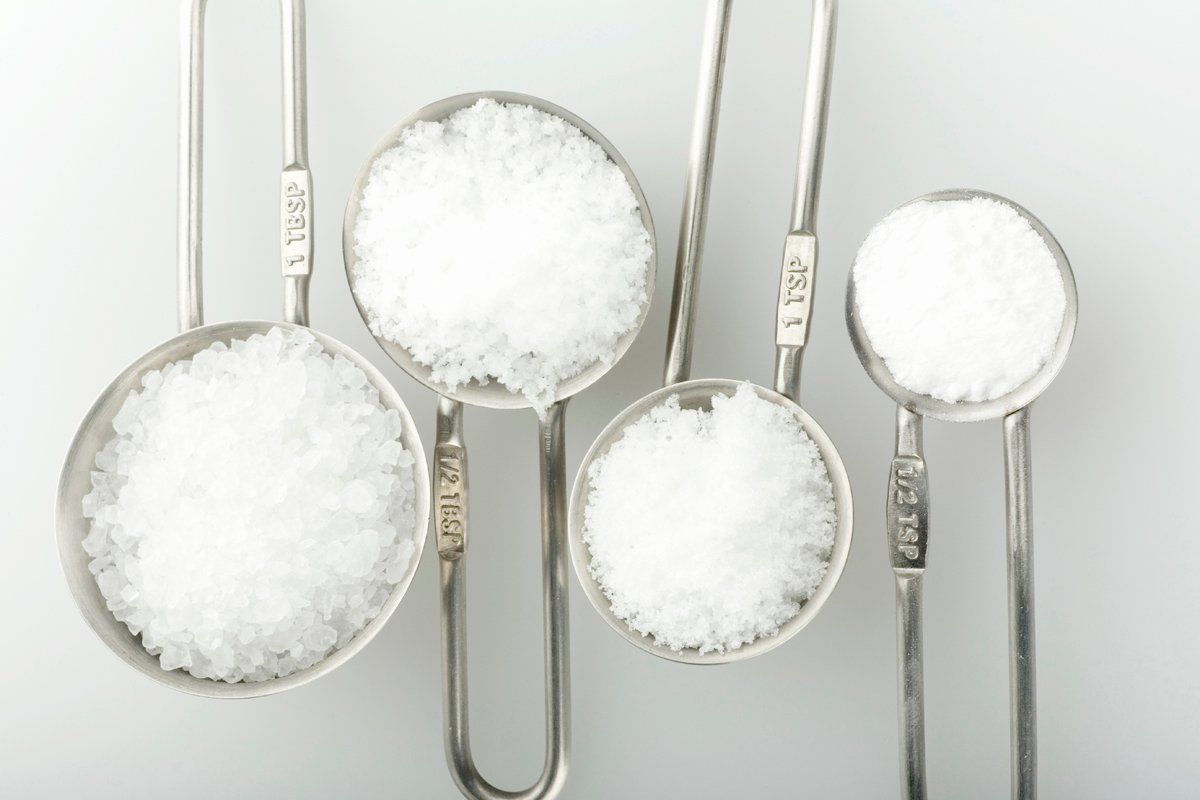 The U.S. Department of Agriculture's new dietary guidelines say many people—especially those over 50 and African-Americans—should limit their daily sodium intake to the equivalent of 12 pretzel rods. But rather than cut back across the board, perhaps it's time to start treating salt, as with other good things that can be bad for you, more like a luxury to savored. With that in mind, we asked a handful of top chefs to tell us about their favorite salt, along with a dish to maximize the pleasure from that occasional sodium binge.
ERIC RIPERT
Chef and co-owner of Le Bernardin (N.Y.C.), host of PBS's Avec Eric
Dish: Smoked yellowfin tuna "prosciutto"
Salt: Smoked Viking sea salt. "The smoked sea salt elevates the dish, and also ties the flavor of the tuna with the accompanying crispy kombu and Japanese pickled vegetables."
WOLFGANG PUCK
Master Chef, the Wolfgang Puck Cos. (100 restaurants worldwide)
Dish: Bone-in New York strip steak
Salt: Fleur de sel. "It has a very distinctive flavor that accents grilled meat. I also like it with caramel for dessert."
SARA MOULTON
TV chef, author, Sara Moulton's Everyday Family Dinners
Dish: Sliced cherry tomato hors d'oeuvres
Salt: Maldon sea salt. "Growing up, my mom had a big hit doing this with Lawry's seasoning salt. My own modern version is sprinkled with Maldon salt from England and some chopped fresh herbs. The salt heightens the tomato flavor and also provides a fun crunch."
MICHAEL SYMON
Chef and owner, Lola, Lolita, Roast, and B Spot (Cleveland), an iron chef on Food Network
Dish: Braised short ribs
Salt: Cyprus Flake, by Artisan. "I love it as a topping on braised items. It adds a nice texture, and the salt helps cut through the rich meat."
HOMARU CANTU
Chef and co-owner of Moto and Ing (Chicago), host of Discovery's Future Food
Dish: "Edible charcoal briquette," served with pork
Salt: Terra Spice's Hiwa Kai Hawaiian black lava salt. "It's my play on Southern barbecue. I dip cubes of white bread in squid ink, deep fry them, and add liquid nitrogen to make it look like smoke is coming off it. Finally, I sprinkle the black salt on all sides, which visually makes it appear more like an actual briquette—and intensifies the flavors."