A Chef's Success Story: From Bus Boy to Boss
Chef Abdiel Aleman opens up about his journey to become the VP of Culinary Development at Ruth's Chris Steak House
Food is everything to me. I cook because it brings me joy. I believe in the power of food and how it connects people and brings families together. Since I was a young boy growing up in Puerto Rico, I have had a deep passion for cooking. It was a tradition in my family to sit around the dinner table together, share stories and delight over flavorful Puerto Rican dishes that my mother, grandmother and aunt made from scratch. From yellow rice to kidney beans and roasted pork, we enjoyed all the flavors of a classic Puerto Rican meal. The idea of being together as a family – even though we didn't have much – to connect and create memories around a table of many generations and age-old recipes ultimately lead me to where I am today as the Executive Chef and Vice President of Culinary Development of the beloved Ruth's Chris Steak House.
Before my journey with Ruth's Chris, I spent time working in various culinary positions in Puerto Rico before finding my place within the company. My career at Ruth's Chris began back on May 1, 1994 in San Juan where I started out as a dishwasher, and even though I wasn't cooking just yet, I was immediately motivated to excel in this exciting industry. I was motivated from the very beginning to work hard, succeed, and take care of my family and my young son. Early on at Ruth's Chris, the team I worked on was given the nickname FILO (first in, last out) because we came in early and stayed late each day. It was in these hours where I learned the inner workings of the kitchen and where my love for the restaurant industry flourished.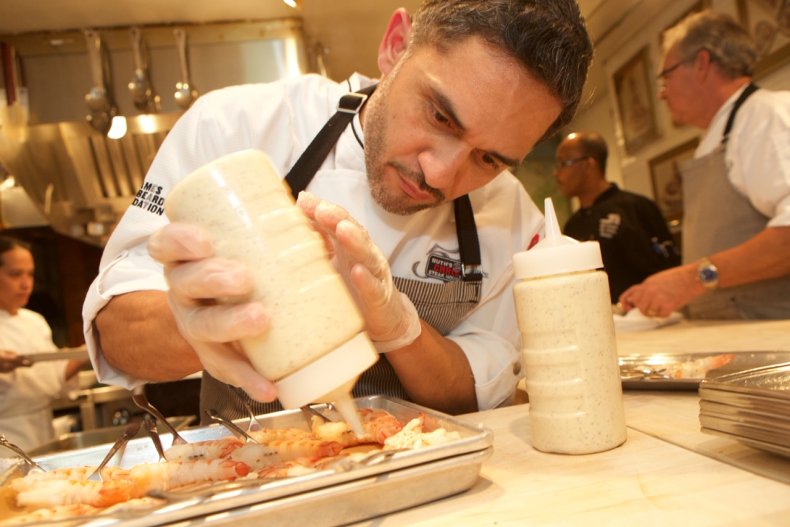 I quickly moved my way up to broiler cook, which is the heart and soul of our kitchen. This is where the legendary steaks are cooked to perfection. I learned that our Founder, Ruth Fertel, had a recipe for everything, including her signature sizzling steaks served on a 500-degree plate. She also had a recipe for relationships, treat everyone like family. This was part of the foundation of Ruth's Chris and it gave me a sense of belonging early on in my career. Just after my mother had passed away and I had to take some time off to attend to her funeral and support my family. During that time, I received a beautiful bouquet of flowers from my team at Ruth's Chris and one from none other than Ruth Fertel herself. This simple act of kindness is what reminded me how important family is and that this was more than a job, it was a place I could call home. I wanted to be sure that feeling carried through in my role at Ruth's Chris to both my teammates and the guests who come to enjoy meals at our table.
I've been in my dream role as Executive Chef and VP of Culinary Development for Ruth's Chris Steak House since 2016. I really enjoy working alongside beloved teammates to develop innovative dishes, but what continues to inspire me each day are our guests. The ones who are celebrating a special anniversary, moment or milestone, the first-time guests who get to indulge in a traditional New Orleans infused dish, or a returning couple who nestles in the same cozy booth each visit to sip their favorite wine paired with our classic steak – each unique guest inspires me to continue cooking and bring a smile to their face. I love making a connection with our guests and serving cuisine that leaves a lasting impression with them, just like my family meals did for me. In a fast-paced world packed with on-demand options, Ruth's Chris remains passionate about families and friends taking time to sit down together and making a connection that will prompt a memorable dining experience for everyone.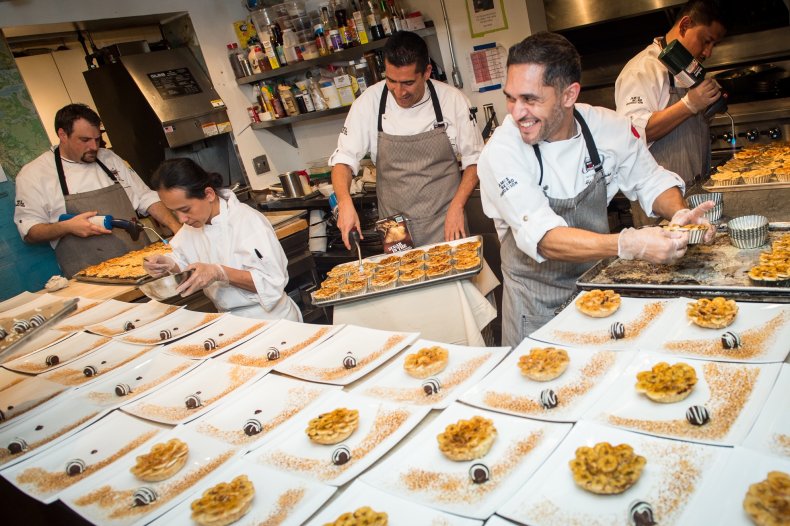 Ruth valued traditions and family and her passion reminded me of my time with my mom, grandmother and aunt who, through food, taught me about family and the importance of keeping traditions alive. For me, cooking is about families, friends, and people bonding, laughing and enjoying a meal together. It is how my love for cooking came to life and I am honored to do this for a living.
Abdiel Aleman is the Vice President of Culinary Development at Ruth's Chris Steak House. Aleman attended culinary school at the Culinary Institute of America in New York and received the designation as Introductory Level Sommelier by The Court of Master Sommeliers. Of his 25+ years in the culinary industry, he credits honing his skill through stints at Maloney & Porcelli under Chef David Burke, Restaurant Daniel under Chef Daniel Boulud and Restaurant La Reserve at the Rockefeller Center, all in New York.