How Milk Bar's Christina Tosi Invents Exhilarating New Desserts Like Crack Pie
Christina Tosi's Milk Bar, known for its cereal milk, innovative cookie flavors and inventive, peak-snack creations, began as an adjunct to David Chang's Momofuku Noodle Bar in 2008. It has since become a dessert empire; her Brooklyn Commissary supplies nine Milk Bar locations in New York, but there are also Milk Bar locations in Washington D.C., Toronto and Las Vegas, with a Los Angeles bakery on the way. They've gone through 11 tons of sprinkles. Battle-hardened Hobart mixers, in sizes ranging from 20-quart up to 140-quart, mix blends of cookie dough and cake batter to an exact formula.
"Precision is key. Even in mixers of that size and scope, we're measuring down to the gram. With salt and some other ingredients we're measuring with a gem scale, down to the hundredth of a gram," Tosi says. "A slight underhand of flour and the cookie will spread differently."
Her quick rundown of the recipe for a single item—Milk Bar's savory Bagel Bombs—involves a dizzying number of details: knead for seven minutes for full gluten development, dough hook at Speed 2 for X minutes, and so on.
"The secret to having an epically beloved bakery is consistency," Tosi told Newsweek. "How do you catch lightning in a bottle or become a part of people's lives? It's not because the birthday cake tastes different every time."
But if consistency and precision are critical to Milk Bar's success, what about that initial flash of inspiration—the lightning bolt to be bottled? Chef's Table: Pastry, a Netflix Original Documentary Series created by Jiro Dreams of Sushi director David Gelb, explores Christina Tosi's inspirations, background and creative process. Of course, since it's Chef's Table, there's enough sumptuous shots of cakes, cookie dough and ice cream to sugar glaze your eyeballs.
If Milk Bar just made dessert standards, say chocolate chip cookies and apple pie, it could probably flourish on taste alone. It's the bakery's sense of inventiveness, the reconfiguration of familiar flavors, that truly sets Tosi's work apart. Her Chef's Table episode delves into the origin stories for some of her most famous creations, including cereal milk, birthday cake, compost cookies and crack pie, with its salty-sweet addictiveness. Tosi's meeting with her R&D team to taste test a new blueberry jam stands out as one of the more fascinating moments in the episode—it's a look into the actual process of invention and the careful work that follows inspiration.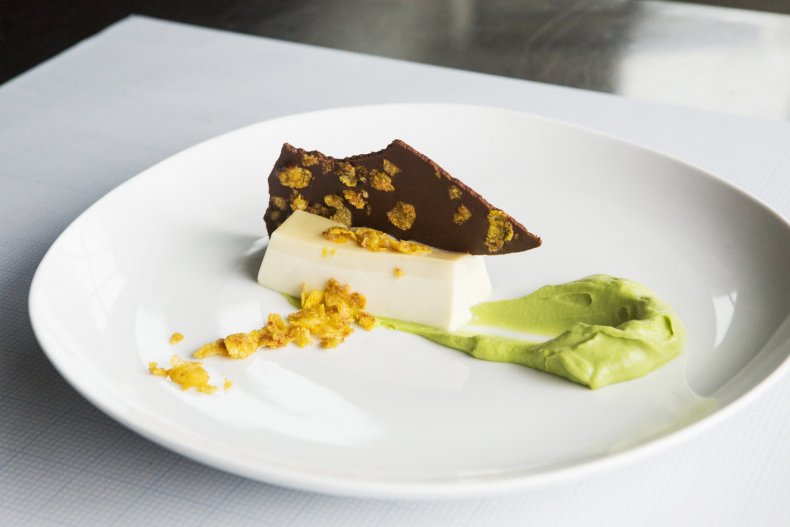 "We call it spaghetti. Throw the spaghetti at the wall and see what sticks," Tosi says. "In the R&D kitchen, when we're first playing spaghetti, we almost don't measure anything."
The precision can wait, this is play. "I find I need to fly free, drive without a seatbelt, ride without a helmet (which I do and I know you're not supposed to)," Tosi explains. "We try and organize around the chaos of inspiration and go 'Okay, where is a home for this?'"
Part of the process also comes down to region, both in the historic and the immediate sense. Though her Chef's Table episode delves into her background in Ohio and Virginia—places of potluck, pie and generational wisdom, where that night's dinner and dessert depends on the produce in season—it's more than nostalgic folk tradition steadying Milk Bar's more free-flying innovations. For Tosi, one of the first considerations is simple: who will be eating?
"When you open any kind of food service establishment you do all this planning, but it's not until you've opened the door and people are inside that you learn what people want you to be to them," Tosi says.
Asked about the blueberry jam, Tosi recalled the constellation of considerations and details that went into its deployment. At the time of filming, Tosi and her team were preparing for the opening of their D.C. flagship. "It's warmer there than it is in New York," she pointed out, adding that there's nothing much more American than blueberry pie in the summertime. "What are we thinking about ice cream and warmer months and what we want to eat then? So we would say, 'You know what? I would buy, every day of the week, a blueberry pie milkshake.'"
From there, the process invention narrows to more and more practical considerations. "Should it be textured? Should it be smooth? How thin or thick should it be?" Tosi says. "So we ended up pulling out a few different blueberry jams, just in case the one we like most doesn't resonate in a milkshake."
The final result: "An epically delicious blueberry jam that reminds you of a blueberry Pop-Tart plus jam you'd get after blueberry picking, but also tastes like a lazy morning after you open a jar of jam."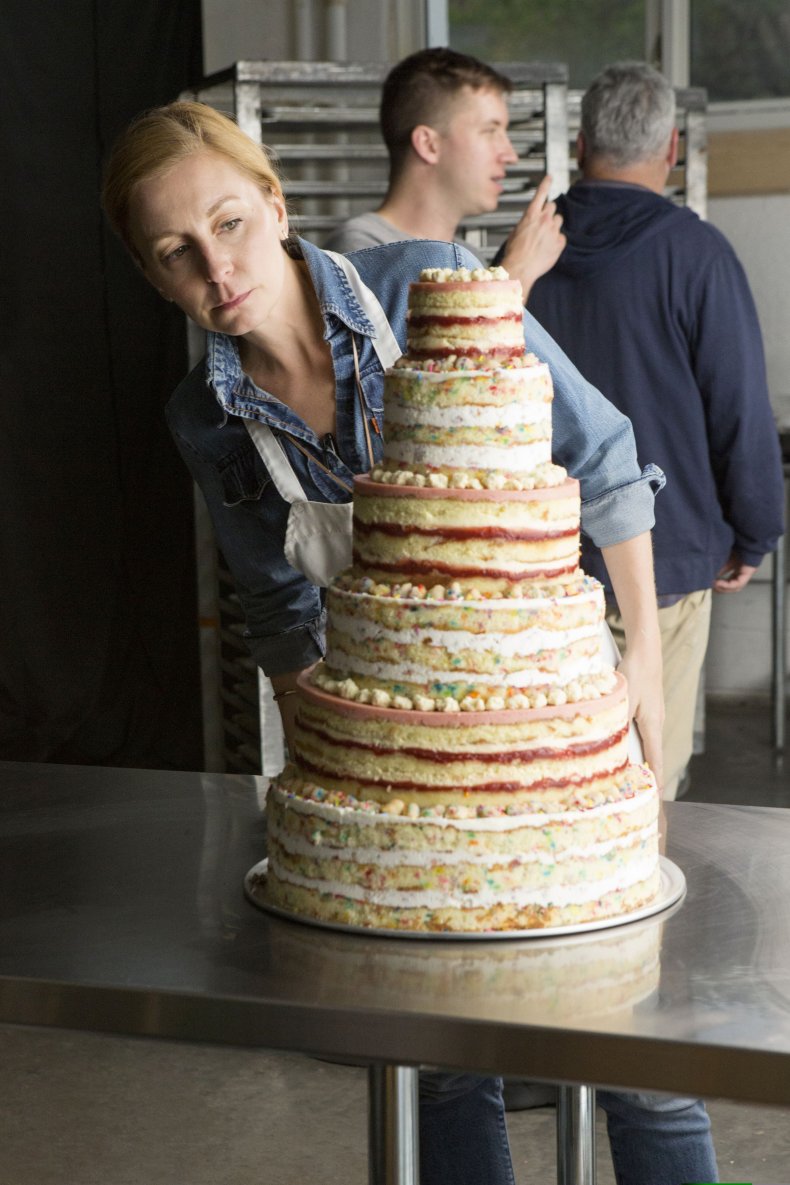 This balance, between creation and function, has come to define Tosi's path to mastery. Working in famous restaurant kitchens with Chang, David Bouley and Wylie Dufresne filled her twenties with grinding work, but also a growing expertise.
"Getting into this, I never had enough time for self-reflection, because you're working a lot and you're in this trajectory to learn, but you're someone else's soldier," Tosi said. "All you are is a sponge, taking in information. In the next phase you're a pro, and you're orbiting around the things you've been taught."
In following her own creative spark, Tosi not only found a better balance in her life, but unlocked new lessons. "You actually have to learn this beautiful patience," Tosi says. "The hardest thing to do is dig deep and be patient about the things you're going to learn month to month and quarter to quarter."
There's the spaghetti, but there's also what she calls "a never-ending Sisyphus complex."
"Fall in love with repetition," Tosi says. "Perfecting day in and day out… you have to love that pursuit."
Milk Bar celebrates its tenth anniversary this November, which is sure to mean new inventions and tastes. But while Tosi and Milk Bar established themselves with creations both spectacular and familiar—who doesn't love that last slurp of milk from the bottom of the cereal bowl?—Tosi emphasizes the essential simplicity of her approach. "It's just figuring out how to add to the world something that it needs," she says. "You love food because you love to create and because you love to feed people."
In our conversation, Tosi poses a question to herself: "Why is a cookie powerful?"
Milk Bar's playful invention, the effort her and her kitchen put into providing joy, in all its flavors and possibilities, provides the answer. "I hope that comes through," she says.
Chef's Table: Pastry is now streaming on Netflix.