#ChefsForBahamas Trends as José Andrés Works to Feed The Hurricane Dorian-Ravaged Bahamas
Video footage of the storm-struck Bahamas went viral this week, as well as specific reports homes, roadways and some airports becoming submerged. In an effort to provide some relief, world renowned chef José Andrés has traveled to the territory with his nonprofit organization, World Central Kitchen, on a mission to feed those affected by Hurricane Dorian.
Andrés was waiting with World Central Kitchen (WCK) in Nassau from late last week with a plan to move into Abaco and Grand Bahama once the worst of the storm passed. On Monday, Andrés and the WCK team appeared to be preparing for its first trip to Abaco after the storm.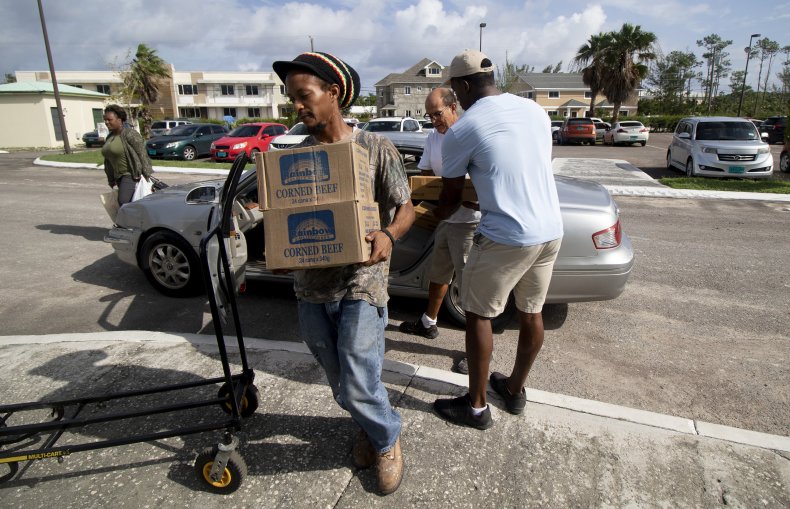 "We @WCKitchen getting food and water into containers to deliver to Abaco and Grand Bahama. We also hope to land tonight or tomorrow morning by air when #HuricaneDorian moves. Whatever it takes support the many families impacted, we will be there..." Andrés tweeted on Monday.
He and WCK were operating out of Nassau, the capital of the Bahamas. Andrés has a restaurant at the Atlantis Bahamas resort, which they were using to prepare meals to ship to the islands in the immediate aftermath.
The latest update came Wednesday afternoon, by a chef with WCK via a video posted to Twitter, saying that the organization has sent thousands of meals to Abaco via helicopter.
"We are also hoping to land and assess in Freeport," WCK tweeted.
Once the storm clears, WCK is prepared to move to the islands to start cooking at a number of designated locations.
Celebrities took to Twitter on Tuesday to promote Andrés' cause. Composer Lin-Manuel Miranda wrote: "So grateful for @WCKitchen, and @chefjoseandres. wishing you luck as the images emerge from the heartbreak in Dorian's wake #PrayForTheBahamas."
Miranda also attached a link where World Central Kitchen accepts donations to the cause. With the help of donations, the organization served over 5 million fresh meals in 2018 to people in need, according to WCK's website.
In an interview on Tuesday with PBS Newshour correspondent Judy Woodruff, Andrés praised the U.S. Coast Guard and USAID, as well as the private sector, like Atlantis Bahamas, for their prompt response to the crisis.
When asked what he thinks people can do to help those affected, he said: "If you donate money, make sure it's the right organizations, that they are really doing work on the ground."