Chelsea Clinton Gives Birth to Daughter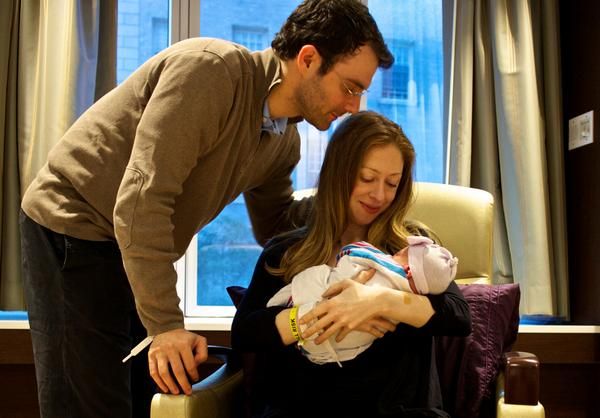 Chelsea Clinton, 34, daughter of former President of the United States Bill Clinton and likely future presidential nominee Hillary Clinton, announced on Twitter that she has given birth to a daughter.
"Marc and I are full of love, awe and gratitude as we celebrate the birth of our daughter, Charlotte Clinton Mezvinsky," Clinton wrote on Twitter.
Her father dutifully retweeted the announcement.
Chelsea and her husband, Marc Mevzisnky, waited until the birth to discover the sex of their child. "There are so few mysteries in life...in which any answer is a happy one," Clinton told CNN's Fareed Zakaria.
Charlotte was the 11th most popular name for girls in 2013, according to the Social Security Administration.