Chelsea Clinton Blasted At Vigil By New York University Students: New Zealand Shootings 'Stoked by People like You'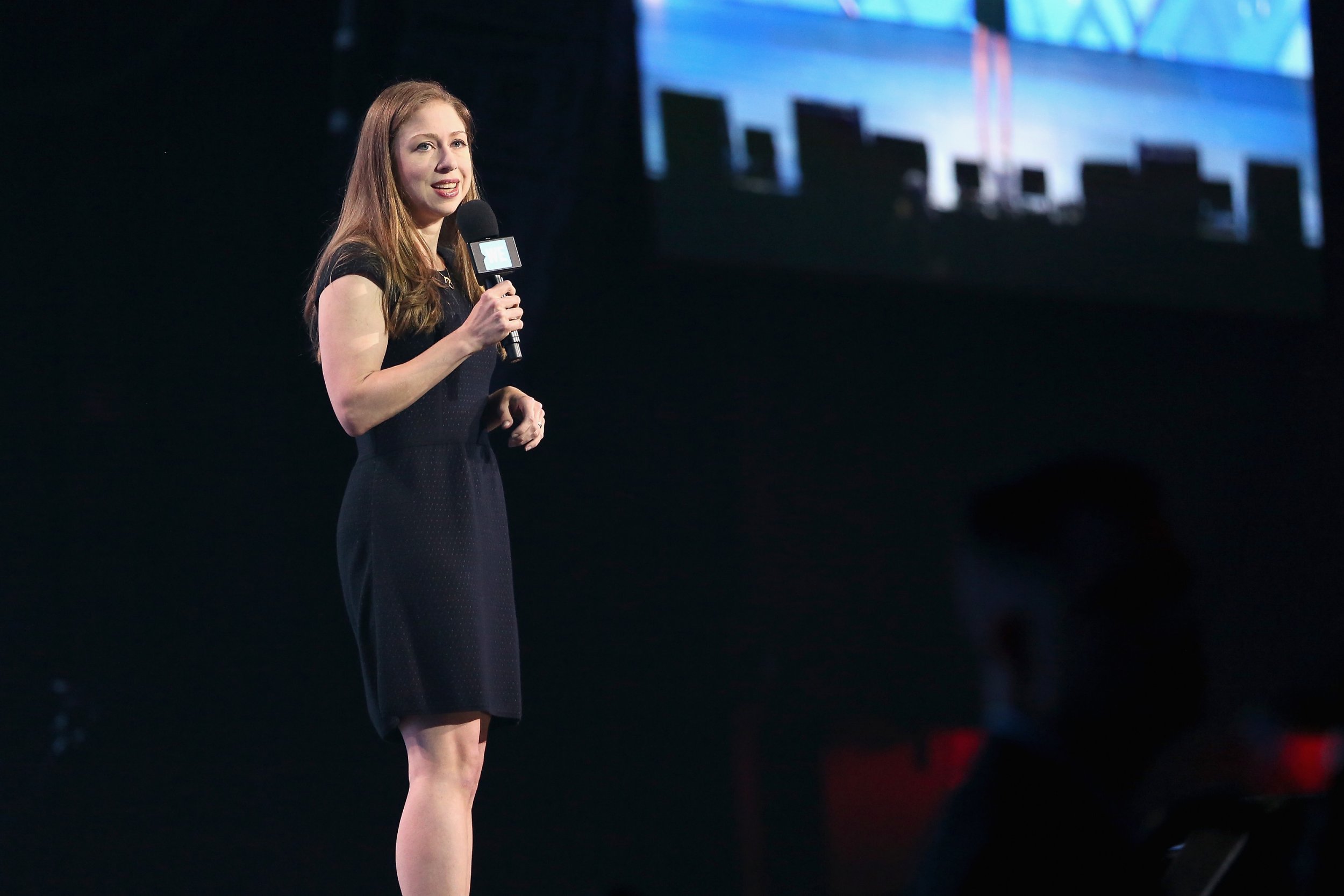 Chelsea Clinton was confronted by angry students in New York City as she attended a vigil for the victims of the recent mosque shootings in New Zealand.
Forty-nine people were killed in Christchurch on Friday in attacks targeting faithful Muslims during prayers at two different mosques in the city.
On Friday night, the daughter of former president Bill Clinton paid her respects to the victims as she participated in a vigil at New York University in Manhattan.
However, a student at the event told Clinton "her rhetoric" had in fact contributed to help the attacks in New Zealand.
"This right here is the result of a massacre stoked by people like you and the words that you put out into the world," a female student can be heard saying in a video that was posted on Twitter.
"And I want you to know that and I want you to feel that deep inside[…] 49 people died because of the rhetoric that you put out there."
The clip immediately went viral and while the person who originally posted then deleted her Twitter account following a backlash, the footage is still available online.
"I'm so sorry you feel that way," Clinton, who is pregnant with her third child, replied.
Her response, however, only appeared to upset other students even more.
"What does 'I'm sorry you feel that way' mean? What does that mean?" a male student can be heard shouting from the crowd.
According to The Washington Post and The Independent, the incident stemmed from comments Clinton made last month, when she rebuked Minnesota Representative Ilhan Omar for allegedly perpetuating anti-Semitic tropes.
Omar, a Democrat and one of the first two Muslim women elected to Congress in 2016, suggested the Israeli lobby had too much influence on U.S. policy.
Like many other Democrats and Republicans, Clinton distanced herself from the comments.
"We should expect all elected officials, regardless of party, and all public figures to not traffic in anti-Semitism," she tweeted on February 10.
On Saturday, Clinton found a surprise ally in Donald Trump Jr., who described the treatment received by the former president's daughter as "sickening" and praised her stance against anti-Semitism.
"It's sickening to see people blame @ChelseaClinton for the NZ attacks because she spoke out against anti-Semitism," Trump tweeted. "We should all be condemning anti-Semitism & all forms of hate. Chelsea should be praised for speaking up. Anyone who doesn't understand this is part of the problem."