Chelsea Clinton Says She Feels 'Protective' Of Barron Trump: 'Leave Him Alone'
Chelsea Clinton has come in defense of Barron Trump, saying that the President's youngest son is "just a kid."
As a former first child herself, Clinton said she sympathizes with Barron as well as the Obama children Sasha and Malia, as well as the Bush Twins, Jenna and Barbara, daughters of the 43rd George W. Bush.
"Like I very much kind of felt protective of the Bush twins who were just a little bit younger than me and certainly very protective of Sasha and Malia," Clinton, 40, said in the latest episode of Spotify's "Jemele Hill is Unbothered" podcast. "Because I wanted them to have as normal a life as possible.
On her relationship with other first children, she added: "I knew that was going to be hard, but that it would be possible to like figure out who really wanted to be your friends for you. And not because you were the daughter of someone and how important it is to still like to lead your life. Um, so it felt both protective, but also yeah, very much like a, a sorority of sorts with them."
When questioned about being protective of 14-year-old Barron, Clinton urged: "He's a kid, he's a kid like leave him alone."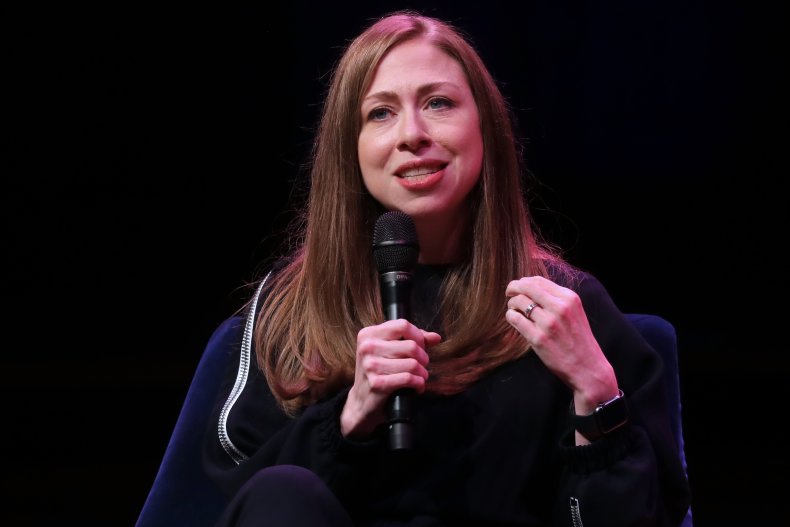 She explained: "I feel very protective of him too. Like I think he was, I think it was 11 when his dad won and that's a year younger than I was like when my dad, um, went and took office. Like he's a kid, he's a kid like leave him alone. Like who knows what he's going to be like when he grows up, like that's none of our business."
The author and activist said she doesn't like when people "comment on the clothing choices" of the likes of Sasha, Malia or Barron.
She added: "I'm like, don't objectify this kid. I think he just turned 14. He's like that. He's like a teenager, like leave him alone. Like I will like, you know, have a whole lot of sympathy for any, any critiques, criticism, pain, anger you want to hurl at his parents. Um, leave them alone."
Clinton did not hold back when criticizing Barron's father and the Trump administration, however.
Address those who voted for Trump in 2016, she said: "But like you knew you also were voting for like a racist, Islamophobic, antisemitic, misogynistic, transphobic, human being who was going to have a lot of power to manifest those like hateful bigoted values into the world."
Clinton's episode of "Jemele Hill is Unbothered" is available to stream now on Spotify.