Amid Samantha Bee Backlash, Chelsea Clinton Dredges Up Ted Nugent Calling Hillary Clinton 'Toxic' C-Word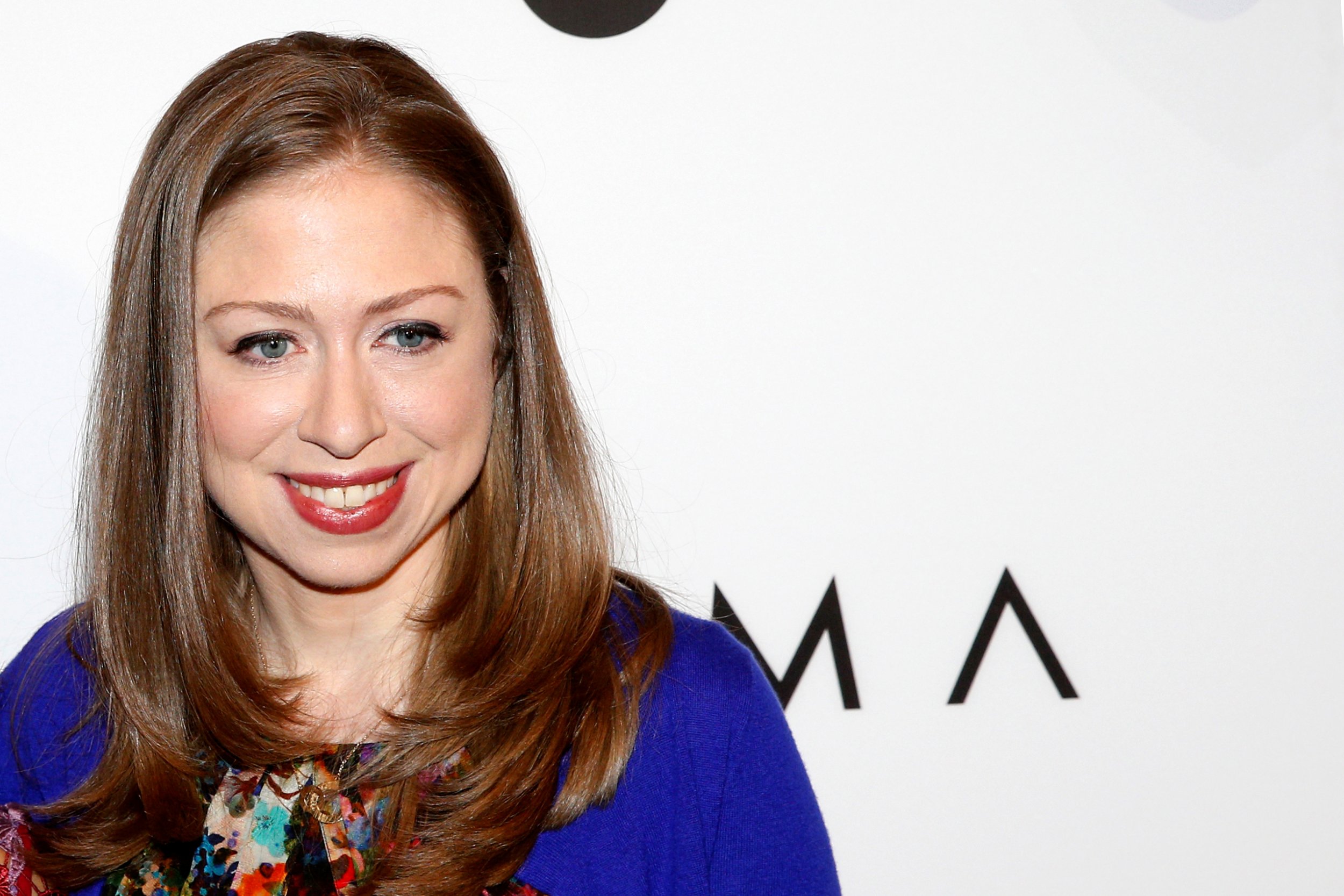 Amid conservative backlash to Samantha Bee calling Ivanka Trump a "feckless c--t," Chelsea Clinton took the opportunity to remind the public that President Donald Trump has previously met with—and expressed support for—Ted Nugent. The controversial rocker famously referred to Hillary Clinton as a "toxic c--t" and a "two-bit wh--e" during the Clinton administration's first term in office.
The former first daughter retweeted two photographs from progressive writer Oliver Willis. In one, Trump and Nugent smile together for a photograph from the Oval Office. The other is a screenshot of Nugent's dredged-up quote, which was given to Denver's alternative weekly, Westword, in 1994.
"You probably can't use the term 'toxic c*nt' in your magazine, but that's what she is," Nugent said the profile. "Her very existence insults the spirit of individualism in this country. This b*tch is nothing but a two-bit wh*re for Fidel Castro."
Chelsea Clinton added her own commentary, writing that she was "hoping for consistency" amid the White House's outrage over Bee's comments but wasn't "holding" her breath. Aside from meeting Trump at the Oval Office, Nugent campaigned for him and appeared at two of his Michigan rallies.
The rocker has also made offensive comments more recently. This year, he insulted the Parkland shooting survivors and once said Democrats should be "shot" like "coyotes." In 2012, Nugent said that President Barack Obama would either "be dead or in jail" in a year's time, and Trump came to his defense.
"Ted Nugent was obviously using a figure of speech, unfortunate as it was," Trump tweeted at the time. "It just shows the anger people have towards Obama."
Earlier in the day, press secretary Sarah Huckabee Sanders lambasted Bee for her comment, arguing that TBS should hold the comedian accountable. Her remarks came as both Democrats and Republicans sparred online over alleged double standards in the treatment of Republican and more progressive celebrities, specifically right-wing Roseanne Barr, whose show was canceled after she tweeted a racist comment, and liberal Bee.
"The collective silence by the left and its media allies is appalling," Sanders said. "Her disgusting comments and show are not fit for broadcast, and executives at Time Warner and TBS must demonstrate that such explicit profanity about female members of this administration will not be condoned on its network."