Chelsea Clinton Thanks Trump for Highlighting Clinton Foundation Project
On Monday President Donald Trump praised an initiative to fight the opioid epidemic by the Clinton Foundation, a charity that he has repeatedly accused of being embroiled in double dealing and corruption.
During a speech in New Hampshire, Trump lauded the firm Adapt Pharma and its work getting free doses of Narcan, its anti-overdose nasal spray, into colleges nationwide. Last year the Clinton Foundation—founded by former President Bill Clinton and Secretary of State Hillary Clinton—partnered with Adapt Pharma to make 40,000 doses available for free.
"Adapt Pharma makes an overdose-reversing drug for opioids, which I've watched and seen work. It's called Narcan. It's actually incredible. Today, we applaud Adapt Pharma's decision to provide free—free Narcan to all high schools, colleges and universities in America," Trump said.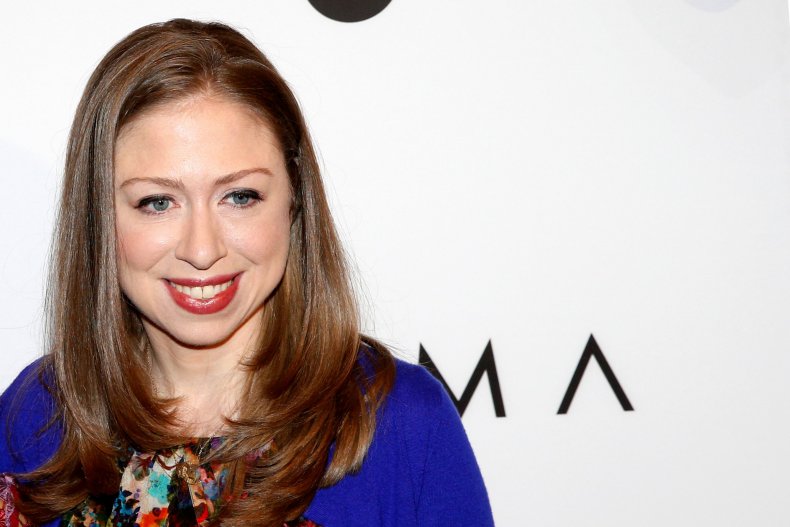 The number of opioid overdose deaths has risen at a rapid rate in recent years in the U.S.—increasing nearly threefold between 2002 and 2015. There were more than 20,000 opioid overdose deaths in 2016.
"Mr. President, thank you for recognizing the @ClintonFdn's work with Adapt Pharma to prevent opioid overdose deaths and save lives," tweeted Chelsea Clinton, the Clintons' daughter and vice chair of the board of the Clinton Foundation.
It was not clear whether Trump was aware that the initiative he was praising was part of the Clinton Foundation's work.
Read more: Democrats are "moving on" from Hillary Clinton, Senator Dick Durbin says
During the 2016 presidential election, Trump alleged his rival Hillary Clinton was using the foundation as part of a pay-to-play scheme while she was secretary of state. Early this year it was reported that Trump's Justice Department has launched an investigation into the foundation.
Trump has repeatedly ordered law enforcement to investigate Clinton rather than devote resources to an investigation into allegations the Trump campaign worked with Russia to influence the outcome of the 2016 presidential election.
After becoming president, Trump told Fox News journalist Chris Wallace during an interview in December 2016 that it is "abundantly clear" the Clintons set up the foundation to profit from public office.
Trump has repeatedly referred to "crooked Hillary" and called into question whether the foundation got kickbacks from a firm called Uranium One in exchange for approving its sale to a Russian state firm. There is no public evidence to support this claim.
During his speech rolling out further details of his plan to fight America's opioid epidemic Monday, Trump said his Justice Department is going to be seeking the death penalty for drug dealers.