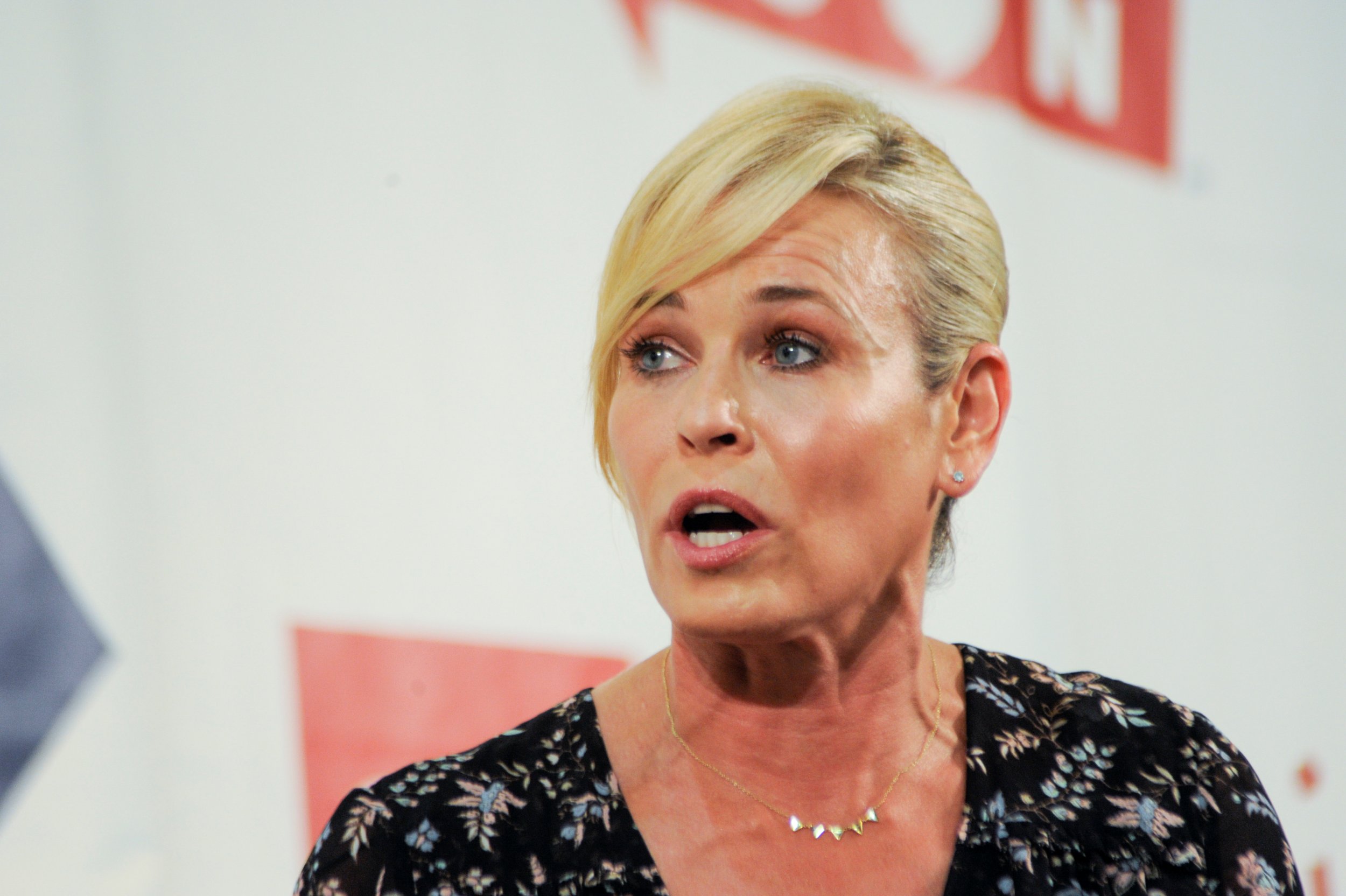 Comedian Chelsea Handler apologized to the world for President Donald Trump on social media during Independence Day celebrations.
Handler, 43, took to Twitter on July 4 to offer her deepest regrets to all the other countries on the planet for Trump. "To every country on the 4th of July. We're sorry about our president," she wrote. "He doesn't reflect all of our views—and we hope you know that the majority of us are ashamed. We will rally each other and come back to the world one step at a time."
At the end of her tweet, Handler added the hashtags #novemberiscoming and #sorryabouthotdogs. In November, Americans will go to the polls to elect a new Congress for the midterms where all 435 seats in the U.S. House of Representatives and 35 seats in the Senate will be contested.
Handler, who started her career in comedy, has been an actress, writer, television host and producer. She hosted the late-night talk show Chelsea Lately on E! between 2007 and 2014 and helmed Chelsea, another talk show, on Netflix between 2016 and 2017.
Handler has also long been a vocal critic of Trump. In June, she quipped about Trump and Kim Jong Un's historical meeting in Singapore: "I hope Kim Jong Un eats Donald Trump," she wrote.
Two days earlier, Handler took a jab at the president after he announced that he didn't need to take time to plan for the nuclear summit with Kim Jong Un. "I think I'm very well prepared. I don't think I have to prepare very much," Trump said at the White House. "This isn't a question of preparation. It's a question of whether or not people want it to happen, and we'll know that very quickly."
In response to his comment, Handler tweeted: "If Trump doesn't think he needs to "prepare very much" for the North Korea summit, can someone at least show him a map and explain North and South Korea are two different places, and also have him take an ambien before meeting? That's better than him being awake."