What Chelsea Handler Said About Going Instagram Official with Boyfriend Jo Koy
Chelsea Handler found the funny side of her public announcement about her new boyfriend, Jo Koy.
She went viral after going Instagram-official with her new partner, then followed it up with a sly tweet addressing the big news.
Speculation had linked the comedian and talk-show host to Koy for a while but since she's finally confirmed their relationship, her fans want to find out more about Handler's new boyfriend.
Who is Jo Koy?
Jo Koy is the stage name of American stand-up comedian John Glenn Herbert Sr. The 50-year-old comedian is a veteran performer who's featured on several talk shows and had a number of comedy specials feature on Netflix and Comedy Central.
He was also a frequent contributor on Handler's E! talk show Chelsea Lately.
Koy currently has a book out called Mixed Plate, and, like Handler, he's also out on tour performing across the United States.
How did they meet?
In an interview with Vlad TV in 2017, Koy revealed Jon Lovitz first introduced him to Handler in around 2007. They often performed on the same billing around this time when Koy was opening for Lovitz.
Koy first made an appearance on Chelsea Lately in February 2009. He went on to make over 100 appearances on the show's round table between 2009 and 2014.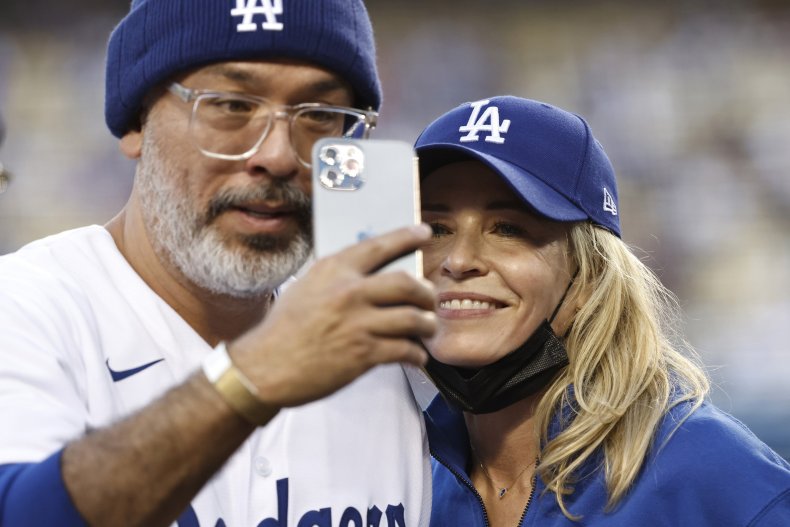 In April, Koy revealed to The Daily Beast that he actually turned down Handler's offer to appear on her show. He said: "I didn't want to be known as the sidekick. I knew if I took that on, I would be known as Chelsea Handler's guy on the side."
It turns out Handler wasn't happy with his initial rejection. "She cursed me out so hard on the phone. Every curse word you could possibly think of, telling me it's the stupidest decision. And I get it. She was offended."
Eventually Koy did appear and became one of the show's regulars.
What has Handler said about going Instagram official?
Handler had confirmed she was in a relationship with someone before going Instagram official yesterday (September 27, 2021). Last week in Mallorca she posted a reflective statement saying she's grateful for the many people that she loves in her life, and that she's "finally in love, with the best kind of guy there is. There is hope for everyone!"
After Handler posted the image showing her and Koy together, she responded to the mania on Twitter. Retweeting a news article, she wrote, "After careful consideration I have decided to be in a committed relationship. Please respect my privacy while I have one of the best times of my life."
Social media has been sending Handler hundreds of messages of congratulations. Celebrities posted their well wishes in the comment section of her initial Instagram post too. Nikki Glaser, Freida Pinto, Katie Couric, Nicole Scherzinger, Paris Hilton and Sarah Silverman are just some of those who took the time to reply.