Chelsea Handler Tweets She Hopes Kim Jong Un 'Eats Trump' During Summit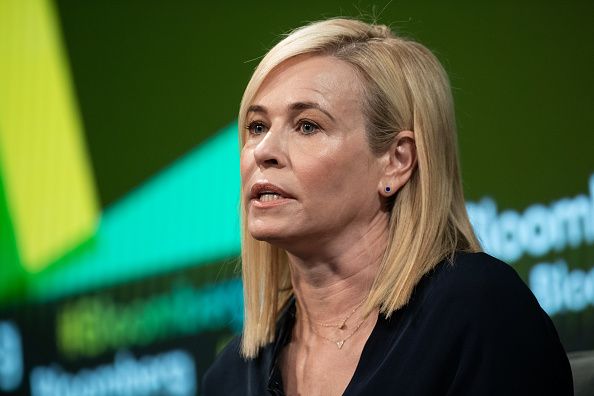 Chelsea Handler joked about President Donald Trump's meeting with Kim Jong Un by tweeting that she hopes the North Korean leader will eat him.
"I hope Kim Jong Un eats Donald Trump," Handler wrote on Twitter on Saturday.
This isn't the first time Handler went after Trump and the summit with Jong Un.
"If Trump doesn't think he needs to 'prepare very much' for the North Korea summit, can someone at least show him a map and explain North and South Korea are two different places, and also have him take an ambien before meeting? That's better than him being awake," Handler said.
The two leaders are expected to meet in Singapore June 12 after Trump previously canceled the meeting last month. Trump tweeted about the summit and hoped it would produce positive results between the U.S. and North Korea.
"Meeting in Singapore with North Korea will hopefully be the start of something big...we will soon see!" Trump tweeted earlier this month.
She also said former NBA basketball player Dennis Rodman would do all of the work after he told the New York Post in an interview that he will be in Singapore during the summit.
"Dennis Rodman will be in Singapore during the Trump-Kim summit. Just like a Obama, a black man will do all the work and Trump will try and take credit for it. Hey, @dennisrodman take a knee and see what happens!" Handler tweeted.
This is not the first time Handler has criticized Trump or his family. Last year, Handler made fun of Eric and Lara Trump on their pregnancy announcement of their first son, Luke.
"I guess one of @realDonaldTrump's sons is expecting a new baby. Just what we need. Another person with those jeans. Let's hope for a girl," Handler tweeted in March 2017, later correcting herself and she meant to write "genes."
Donald Trump Jr. responded to the comedian's tweet and slammed her for making fun of his brother and his sister-in-law's announcement, saying her joke was "below the belt."
"The liberal elite's real hatred is hopefully starting to be apparent to mainstream America. Their whole "party of tolerance" nonsense only applies if you fully buy into their dogma, and when you don't their true colors shine," Trump Jr. tweeted. "Attacking the announcement of someone's first pregnancy would seem below the belt to most, but sadly that's no longer the case."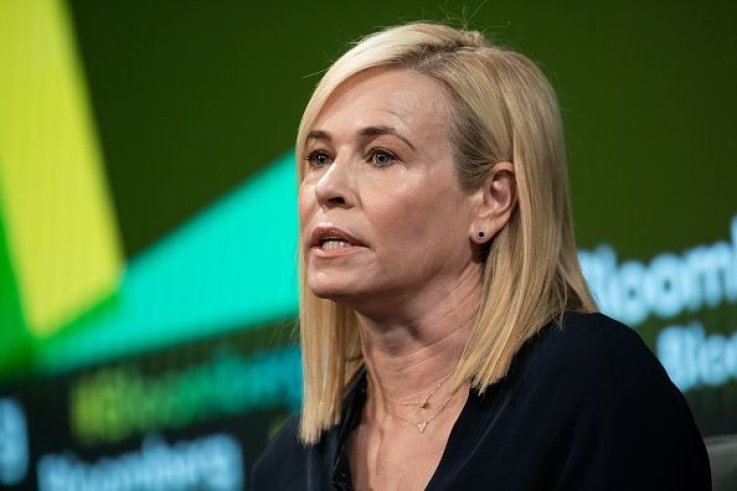 Chelsea Handler Tweets She Hopes Kim Jong Un 'Eats Trump' During Summit | Culture