Why Is Chelsea Manning Going to Jail? Activist Arrested for Contempt of Court After Refusing to Testify
Chelsea Manning, an activist and former intelligence analyst for the United States Army who was convicted by court-martial for violating the Espionage Act, was jailed for refusing to testify to a grand jury that was investigating WikiLeaks.
On Friday, after Manning told U.S. District Judge Claude Hilton she would not testify and "will accept whatever you bring upon me," he ordered her to jail, according to the Associated Press. Hilton said Manning will remain in jail until she agrees to testify or until the grand jury concludes its work.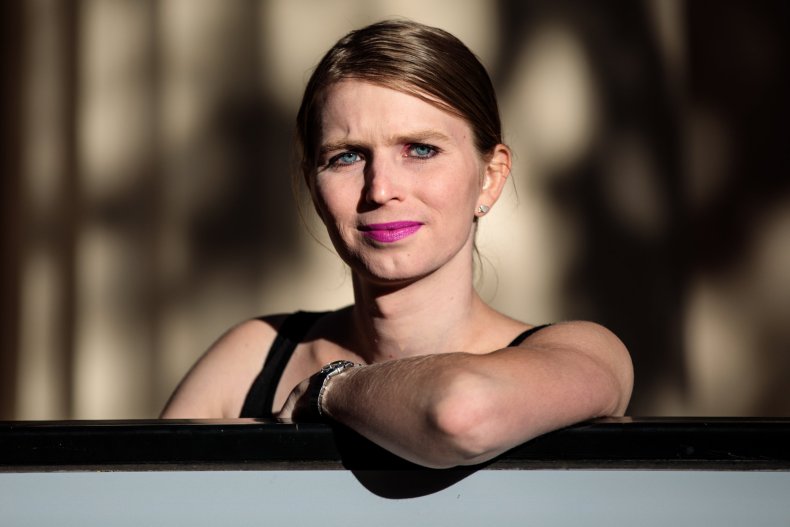 The day before Manning was ordered to jail, she posted an update on Twitter, explaining she would return to federal court in Alexandria, Virginia, for a closed contempt hearing. During the hearing, the judge would weigh the legality of her refusal to answer questions before the grand jury. If found in contempt, Manning acknowledged, she could be ordered to jail.
"In solidarity with many activists facing the odds, I will stand by my principles," Manning said. "I will exhaust every legal remedy available. My legal team continues to challenge the secrecy of these proceedings, and I am prepared to face the consequences of my refusal."
She also shared that during a secret grand jury on Wednesday, she responded to every question with, "I object to the question and refuse to answer on the grounds that the questions is in violation of my First, Fourth, and Sixth Amendment, and other statutory rights."
WikiLeaks founder Julian Assange was allegedly charged last year, though what he was charged with is unknown since it's under seal, according to the Chicago Tribune. News of the charges was only brought to the public's attention after it was inadvertently released in a filing in an unrelated case.
Assistant U.S. Attorney Kellen S. Dwyer wrote a statement urging the judge to keep the matter sealed, and said, according to The Washington Post, "Due to the sophistication of the defendant and the publicity surrounding the case, no other procedure is likely to keep confidential the fact that Assange has been charged."
Manning wasn't the only one called to testify. Stars and Stripes reported that David House, who is a friend of Manning's, testified before the grand jury in July 2018.
"Grand juries are terrible tools," Manning told the Chicago Tribune on Tuesday. "The idea that there is an independent grand jury is long gone; it's run by a prosecutor … There is no adversarial process ... I am generally opposed to the existence of a grand jury."
Manning was granted immunity for her testimony, and under Rule 42(a) of the Federal Rules of Criminal Procedure, a witness who refuses to testify can be convicted of criminal contempt.
During her court-martial, Manning said she acted alone. The Chicago Tribune reported she said she'd approached other news organizations about the material before approaching WikiLeaks. Manning was sentenced to 35 years in prison for leaking the largest cache of classified documents in United States history, as reported by Stars and Stripes. But after seven years, former President Barack Obama commuted her sentence.
Assange has been living at the Ecuadorian Embassy in London for the past seven years. If he were to leave, he could face possible extradition to the United States, although the United States has not publicly charged him with a crime.
​