Chelsea Manning Says She Attended New York 'Deplorables' Party to 'Gather Intelligence' on Alt-Right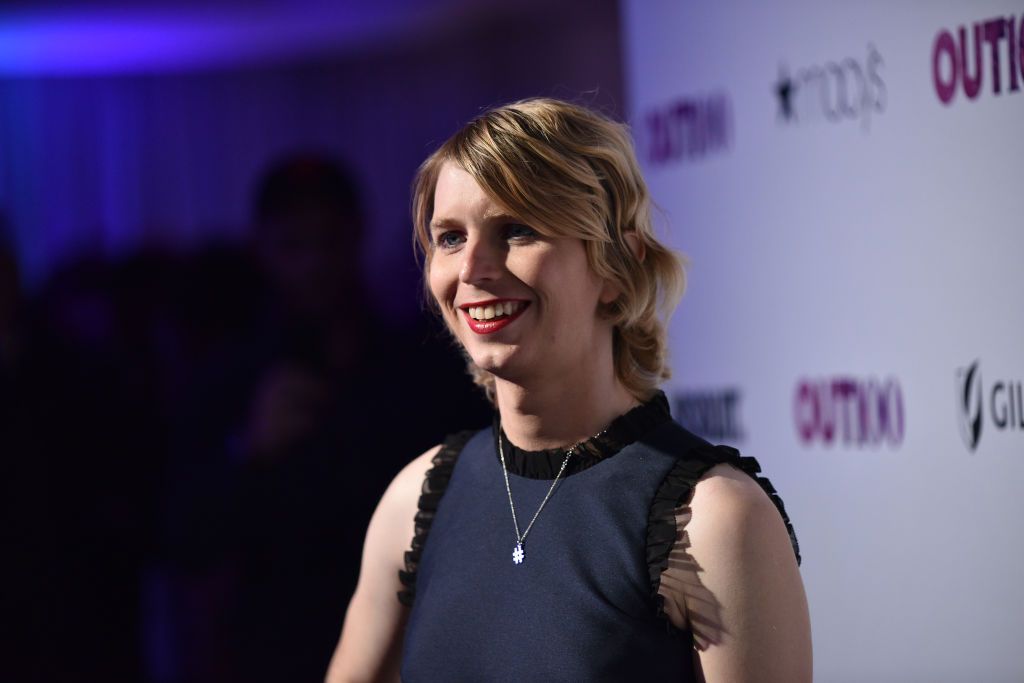 Former whistleblower and U.S. Senate candidate Chelsea Manning has defended her decision to attend a pro-Trump ball in New York hosted by far-right activist and conspiracy theorist Mike Cernovich.
Manning was criticized after pictures of her emerged at Saturday's "A Night for Freedom" event in New York, marking President Donald Trump's first year in the White House.
In a tweet on Monday, she said that she attended the event to gather intelligence to better thwart the "fascists/alt-right."
"I took an opportunity to gather intel on them b/c the ideology they peddle threatens everybody," the tweet said.
But a source who claimed to know Manning and attended the party told Buzzfeed that the whistleblower attended the event "in a effort to bridge gaps between left and right."
In a tweet after the event Saturday, Manning had posted a selfie and written "crashed the fascist/white supremacist hate brigade party."
The ball attracted some of the best-known figures in the so-called alt-light, a radical right-wing movement that has proudly adopted the "deplorables" label used by Hillary Clinton to describe Trump supporters. They claim to reject the racism of white nationalists often associated with the so-called alt-right.
Among the partygoers were Jack Posobiec, who, like Cernovich, helped spread the "pizzagate" conspiracy theory, alleging that Hillary Clinton was involved in a child trafficking ring centered on a Washington D.C. pizzeria, and right-wing provocateurs Gavin McInness and James O'Keefe.
Bernie Sanders supporter turned pro-Trump activist Cassandra Fairbanks, who has spoken in support of WikiLeaks and publicly exchanged messages with Manning on Twitter, was another attendee.
After his party on Saturday, Cernovich tweeted: "Yes, I literally shook hands with Chelsea Manning."
He continued: "the left is freaking out, it was not a big deal. It was a huge and amazing party. Glad she stopped by. All are welcome to party with me."
Several trans activists expressed disappointment with Manning's decision to attend the event on Twitter. One trans woman posting under the handle "Muffin" said: "What were you thinking putting yourself in the position you did? Do you understand how the situation reads to the people who agree with you and trusted you?"
Manning spent seven years in jail after leaking troves of classified diplomatic cables to WikiLeaks in 2010. She announced she was running for a Senate seat in Maryland as a Democrat in January.