Leaker Chelsea Manning Releases 'Bill' to Get Rid of Secretive Surveillance Court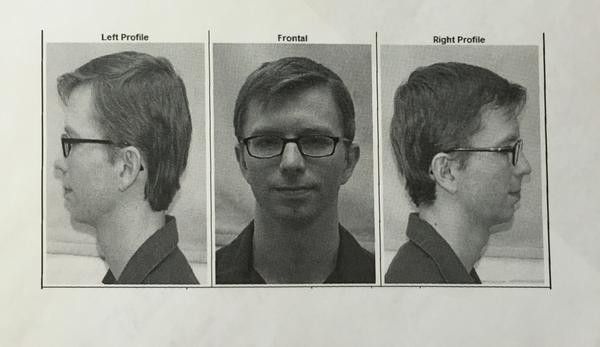 Chelsea Manning, the former private first class sentenced to 35 years in prison for leaking a trove of sensitive government documents to WikiLeaks, has been very busy since her 2013 court-martial. From her cell at the military prison in Fort Leavenworth, Kansas, Manning started a Twitter account, writes a column for The Guardian and continues to challenge the military's handling of her being transgender. Now Manning has introduced what she calls her "most difficult undertaking": A 129-page surveillance bill aimed at bringing greater transparency and accountability to the U.S. government.
After a federal appeals court ruled in May that the Patriot Act did not authorize the National Security Agency (NSA) to collect Americans' phone records in bulk, Manning sprang into action, she said in a post on Medium. But since the court didn't have the necessary power to end the practice, she decided to dive headfirst into the USA Freedom Act.
Following the 2013 revelations of former NSA contractor turned leaker Edward Snowden, who, among other things, exposed the agency's bulk data-collection programs, some lawmakers banded together to limit intelligence agencies' surveillance power. Their efforts culminated in the enactment of the USA Freedom Act this past June, a day after the expiration of several Patriot Act provisions.
"Despite the fancy name and long-winded description," Manning wrote in a Guardian op-ed expanding on her bill, "the major concerns over 'bulk collection' and 'mass surveillance' of citizens have not yet been substantially addressed in the U.S., because the legislation leaves mostly in place the secret courts established by the Foreign Intelligence Surveillance Act, or FISA."
Congress established the FISA court in 1978 to clandestinely oversee the U.S. government's surveillance requests. "Unfortunately, it also created a new host of oversight problems," Manning writes. "Only a similar secret court process can review the actions taken by the courts, leaving many in Congress and all of the American public in the dark." She goes on to say that while non-FISA courts have examined these problems, the continued secrecy of the courts renders any decision largely "symbolic."
Her solution: abolish the Foreign Intelligence Surveillance Court and transfer its surveillance authority to the U.S. District Courts and the appellate courts. "Such a move is not a wildly unsafe idea," she writes. "In the U.S., grand juries work in secrecy, and the U.S. courts regularly deal with classified information."
But not everyone agrees. In 2014, District Judge John Bates, who also served on the FISA court, sent a letter to Senator Dianne Feinstein in which he said that any policy decisions regarding FISA court should "both enhance our national security and provide appropriate respect and protection for privacy and civil-liberties interests." To achieve that end, he argued against publicly disclosing court decisions, which Manning's bill would call for.
Bates wrote, "In many cases, public disclosure of Court decisions is not likely to enhance the public's understanding of FISA implementation if the discussion of classified information within those opinions is withheld. Releasing freestanding summaries of Court opinions is likely to promote confusion and misunderstanding."
While Manning concedes that her bill is not perfect, she argues that "it's too easy to shoot from the hip and criticize policy these days ."
"It takes grit, determination, hard work, painstaking research to create a meaningful alternative," she continues. "I can do it, then you can too."