Why Chelsea Won't Top the Premier League Table Again Next Season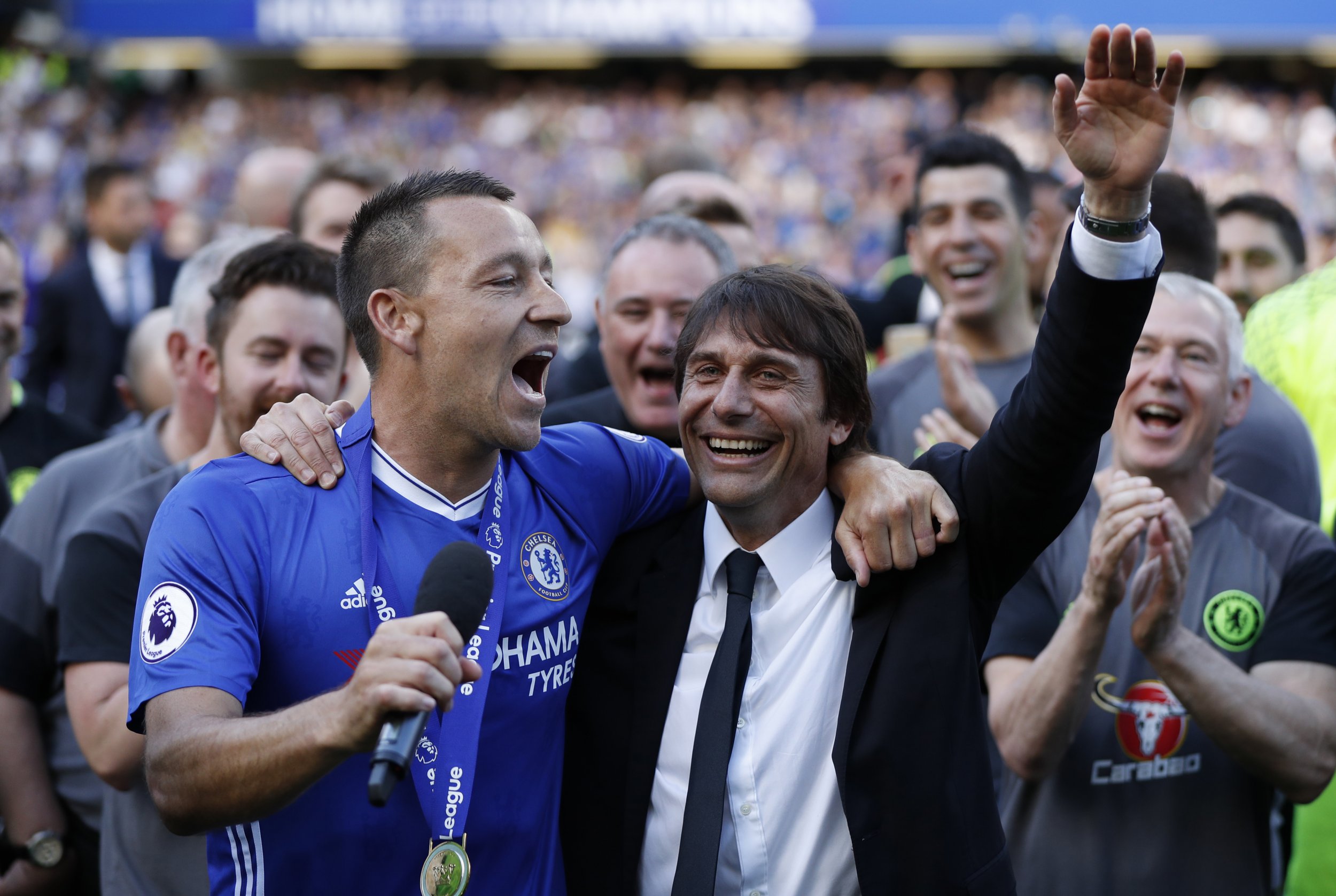 Inspired by manager Antonio Conte's manic exhortations, Chelsea cantered to the Premier League title it lost to Leicester City last season.
Chelsea had sealed the title before the final day of the season, when it defeated a bedraggled, bottom-of-the-league Sunderland 5-1 at Stamford Bridge.
Now, the task for Conte is to do what Jose Mourinho managed with Chelsea in 2004-05 and 2005-06, by winning back-to-back titles.
It won't be an easy task, with Conte's team no longer the surprise package it was this season. Here's why Chelsea will find it tough to repeat its title triumph.
Losing key players
Rumors have surrounded Diego Costa for most of this season—they even threatened to derail the team's progress in January following a reported training-ground row.
If Costa does leave, Chelsea will need to find a way of replacing the 20 league goals he has scored this season. Michy Batshuayi got going at the end of the season but handling the bulk of the goalscoring for an entire season is a challenge he hasn't yet proved himself capable of, at least in the Premier League.
Eden Hazard will probably stay at Stamford Bridge but there is little quite as damaging for a manager's preparations for the new season than a massive bid coming in for his best player. Real Madrid would reportedly like to take Hazard to the Spanish capital and as prominent as Chelsea is within world football for its achievements over the past decade, it does not have the cachet of the Spanish giant.
Champions League getting in the way
Chelsea's awful defense of their 2014/15 title last season meant the team was not in the Champions League, giving Conte the chance to focus on domestic competitions. Coincidentally or not, Chelsea won the Premier League and reached the FA Cup final, in which it will play Arsenal on May 27.
Qualifying for the Champions League means next season Chelsea will have games throughout the autumn on Tuesdays and Wednesdays, potentially giving Conte less time to work on tactics between Premier League fixtures.
That shouldn't be a problem for Chelsea, which has the financial capability to add to its squad this summer. Perhaps it is more the expectation that could weigh on Conte. Few expected Chelsea to win the league, or potentially win the double with the FA Cup this season. Chelsea will start as the favorite next season to retain its title, with the pressure of a successful European run on top.
Rivals retooling
Tottenham Hotspur gained more points to finish second (86) than several previous title-winners. Behind it, though, England's other elite clubs struggled to the finish line. Manchester City had threatened its own title challenge in the autumn; by May, it needed a 5-0 victory over Watford simply to secure third place. Liverpool overachieved before Christmas and underachieved after, and came out somewhere in the middle, achieving its objective of securing Champions League football. Arsenal had its worst league season since the turn of the century. Manchester United's league campaign ended when it progressed to the Europa League final.
It seems highly unlikely that all those clubs will be as bad again. At City, Pep Guardiola will sell ageing players and use a large transfer kitty to darn the holes in his squad. Mourinho may succeed in buying one of the world's best attackers in Antoine Griezmann. Liverpool has an inspirational figure in Jurgen Klopp entering his third season. Tottenham's squad is young, talented and voracious. Only Arsenal looks like it could be staring in from outside, now lacking Champions League football to attract new players.
Predictions of three, or four, or five-way title fights rarely come true but it seems reasonable to predict Chelsea will have at least one more major rival alongside Tottenham next season.
A loss of hunger
Winning once is hard; repeating that year on year is much harder.
Chelsea's debacle under Mourinho in 2015/16 showed that even the great managers can lose control of a squad inebriated on success. Conte has more to prove than Mourinho did during the Portuguese's second spell at Chelsea but how will he react if the team has a mediocre start to the season? The Italian's great test now is to keep his squad motivated.
Tired tactics
Chelsea's switch to a back three in the autumn carried it on an unstoppable run to the title. David Luiz, Gary Cahill and Cesar Azpilicueta, with N'Golo Kante hoovering up in front of them, combined to produce the league's third-best defense.
Perhaps the key to Chelsea's success, though, was the performance of its wingbacks. Marcos Alonso and Victor Moses played two roles apiece, providing attacking thrust and defensive help.
Can opposing managers find a way to shut them down by pinning them back with fast, skilful wingers? Crystal Palace may have provided the answer at the start of April, in a 2-1 victory at Stamford Bridge in which Wilfried Zaha was prominent. Of course, Conte has shown the ability to adapt—most notably with the tactical switch that won Chelsea the title. He may need to do so once again to retain it.