Chelsea Stuns Tottenham to Hand Leicester City Premier League Title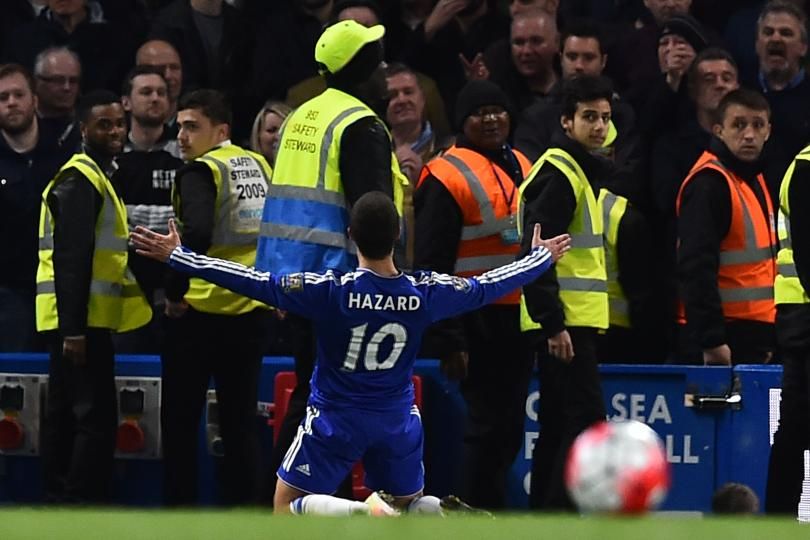 This article originally appeared on the International Business Times.
It was only fitting that the most extraordinary Premier League title race in history ended in incredible drama. Adding extra narrative to a season that Hollywood's scriptwriters will now surely feast upon, it was at the home of the defending champions that last seasons's Player of the Year, Eden Hazard, struck a brilliant goal seven minutes from time to deny Tottenham the victory they needed and hand the title to Leicester City.
Tottenham, their hopes kept alive in the title race by Leicester's 1-1 draw at Manchester United on Sunday, led 2-0 at Stamford Bridge through first-half goals from Harry Kane and Heung-Min Son. At that point, they were well on course to take the battle for the championship into the final two matches.
Instead, just as last week in a costly draw with West Brom, tension kicked into overdrive among Tottenham's impressive young team in the second half. Chelsea, buoyed by the appearance at the start of the second half of the man who inspired them to the championship 12 months ago, came roaring back to inflict maximum pain on their London rivals.
First, Gary Cahill drilled home a goal after a corner, and then Hazard, the man who had made it clear in the buildup to the match that his side would relish taking the title away from Tottenham and handing it to Leicester, curled in a wonderful effort from 15 yards out.
At that point, all of Leicester will have erupted at the most remarkable title win that English football has perhaps ever seen. And maybe Claudio Ranieri, the man ditched by Chelsea 12 years ago because he wasn't seen as possessing title-winning caliber, will have danced a jig of delight on the flight back his way back from taking his 96-year-old mother to lunch in Italy.
Rather than suddenly having the pressure put back on them, Saturday's visit of Everton will now be the scene for the biggest party the city in England's East Midlands has ever witnessed. The 5,000-1 shots at the start of the season have not just won the Premier League title, but done so with two matches to spare.
English football may never see anything like again.