Chemical Plant Explosion Sends Mushroom Cloud Over Louisiana Parish
An explosion shook Westlake, Louisiana on Wednesday morning and sent a mushroom-shaped cloud of smoke into the sky, eyewitnesses say.
The incident occurred around 10:45 a.m. at Westlake Chemical's south plant after an empty Ethylene Dichloride tank exploded, local news station KPCL-TV reported. Authorities are investigating the cause of the explosion at the chemical manufacturing plant.
Nearby schools were put on a precautionary shelter in place, and the Calcasieu Parish School Board said in a statement, "All students, faculty, and staff are safe." Some residents in the area told the news station that they felt the tremor from the explosion as it shook their homes.
Westlake Chemical spokesman Joe Andrepont told KPLC that at least six people were injured in the incident, five of whom were taken to hospitals in the area. The other person was treated on-site. None of the victims' injuries were life-threatening.
Andrepont stated that the fire was extinguished at 11:30 a.m. and that no lingering vapors were in the air. The shelter in place order was lifted at 11:58 a.m., the school board later confirmed on Facebook.
Ethylene Dichloride is a chemical used in plastic, gasoline, and cleaning supplies. When inhaled directly, it can affect the nervous system and cause narcosis, nausea, and vomiting, according to the U.S. Environmental Protection Agency (EPA).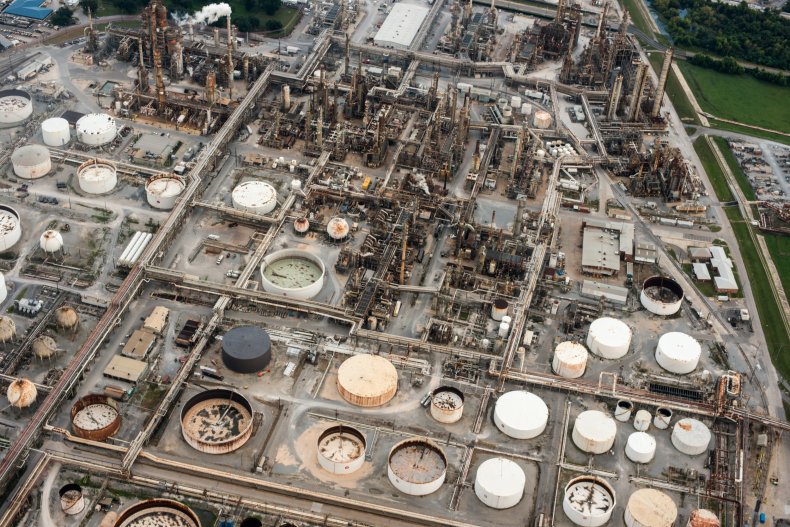 The same company reported another explosion on September 28, 2021, in Westlake, that injured six people.
"Anything at a chemical plant would be a big deal whether it's an explosion, a chemical release, a fire, or anything like that," Louisiana State Trooper Derek Senegal told KPLC at the time.
"Louisiana State Police Emergency Services Technicians responded to the call of that explosion to see if there was anything that could've been hazardous to the public or if there were any types of road closures or off-site impact, which none of that stuff occurred," Senegal said.
Neither of these explosions equaled the damage from the Chemtool chemical plant fire in Illinois, which went up in flames in June 2021. The fire was started when contractors were replacing insulation on an elevated heat transfer piping network, and it took several days to subside.
Residents at the time worried about water and air contamination, as the Chemtool plant produced industrial lubricants, as well as from the foam used by fire responders to put out the blaze.
Newsweek reached out to Westlake Police, who had no further information to give at the time.