Chemical Warfare Drills by Homeland Security Will Turn Humans into Lab Rats, Many Fear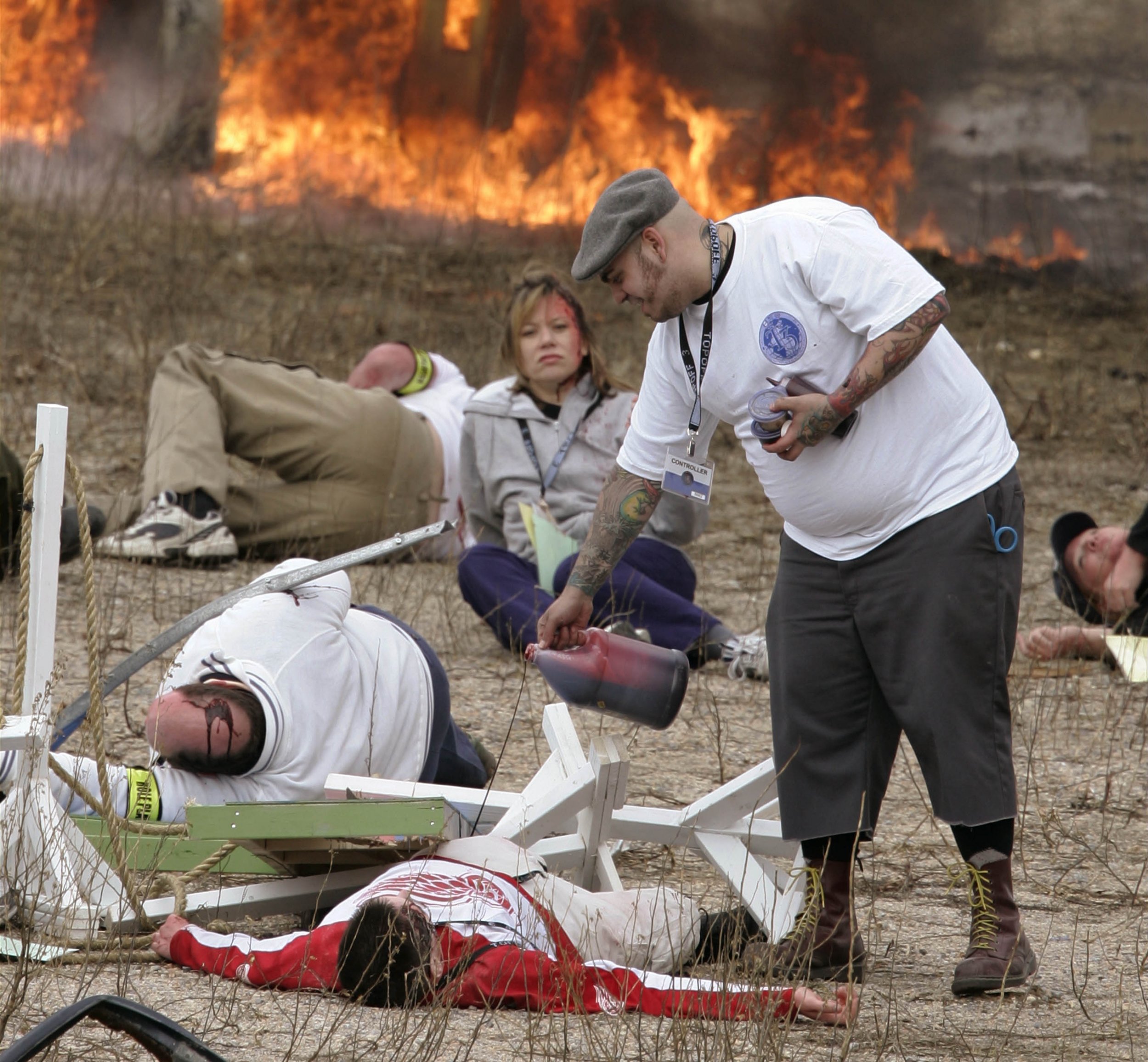 Residents of a small Oklahoma farming town near the Kansas border fear the federal government will be using them as lab rats if it carries out plans for biological warfare testing in the area next month.
The Department of Homeland Security is set to release what is says are inert chemicals into the atmosphere near an abandoned school in Newkirk, Oklahoma. It aims to gauge how the chemicals travel through the air and whether they could infiltrate buildings and homes where people were seeking shelter in the event of a biological attack.
"This helps responders and emergency managers decide how to respond and save lives. It helps in planning for evacuations...and other tactics," the department's science and technology directorate spokesman, John Verrico, told Newsweek in an email. "It also helps us to understand how materials settle and stick to surfaces," which can aid in recovery.
Testing could commence in January, and then be done again in February, June and July at the closed Chilocco Indian School in Newkirk, which has a population of 2,300. Homeland Security is reviewing approximately 300 comments received by email from the public before making a final determination on whether it will conduct the drills, Verrico said.
Comments on such Environmental Assessments, which would require redaction of personal information before they're publicly released, typically cover "a broad range, from people who didn't read or understand the [Environmental Assessments] or don't like the idea of any such experiment near their community, to scientists and historians with detailed facts," Verrico said.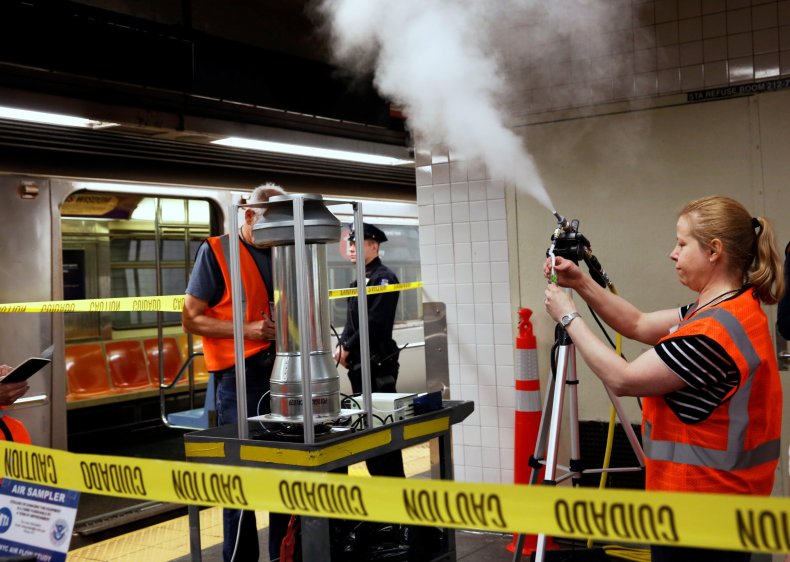 The chemical agents the department plans to utilize are titanium dioxide, which is common in sunscreens and cosmetics; fluorescent brightener, used in laundry detergents; urea, a natural fertilizer; and Dipel, an insecticide.
Area residents dispute the Homeland Security assurances that the chemicals are harmless to humans, animals and the environment.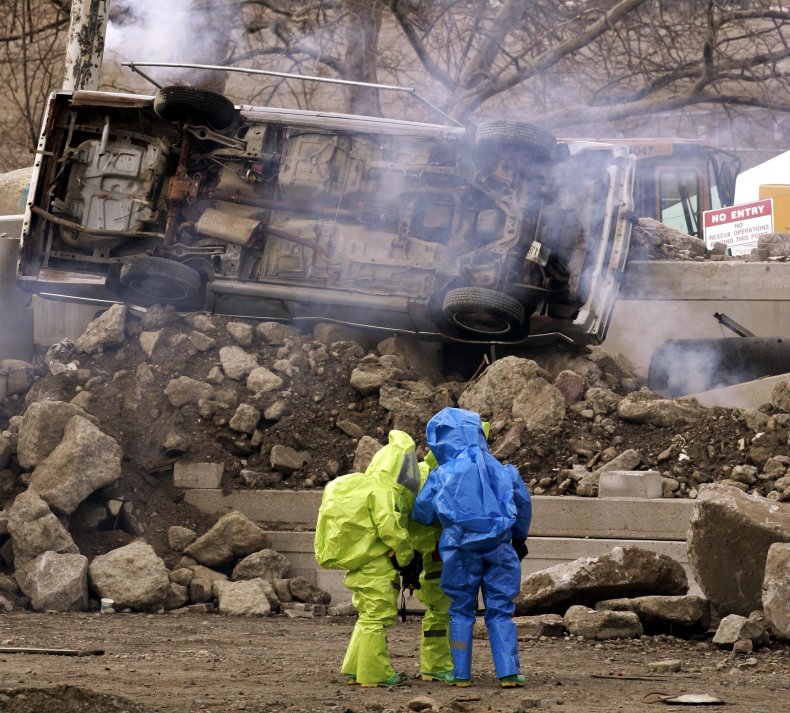 Jill Wineinger, a resident of nearby Arkansas City in Kansas, has collected nearly 9,000 signatures on a petition seeking to block the testing since Homeland Security on November 6 placed a legal notice about the tests in a Newkirk newspaper to invite the public to comment on the environmental assessment during a 30-day open comment period.
"We just don't really know or trust that everything that they're saying is what they're doing," Wineinger told Newsweek.
Wineinger, a 35-year-old mother of two, said she's allergic to urea and could be hospitalized if she's exposed to it. She also is worried about individuals with asthma and fears the chemicals could contaminate the area's crops.
"It could saturate our homes and it could saturate our water supply," she said.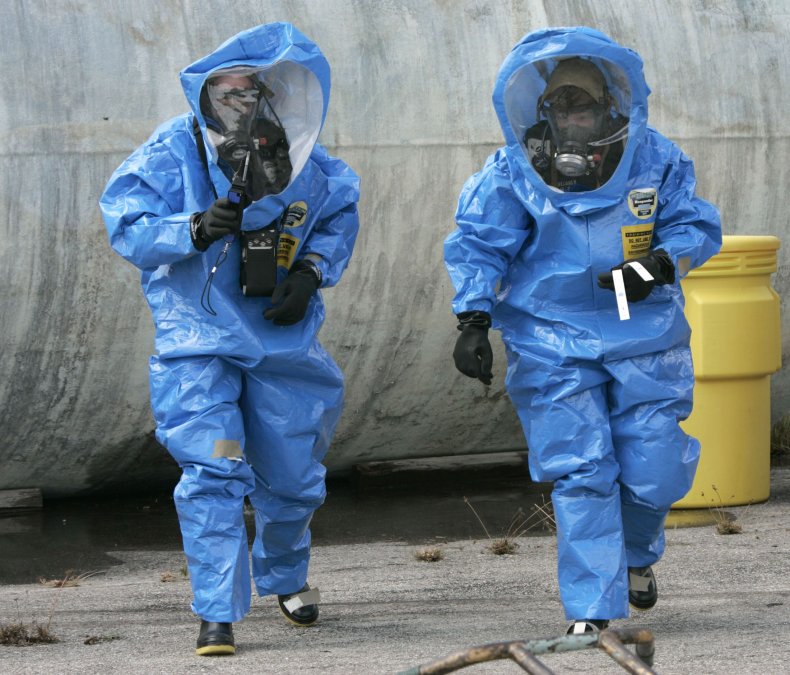 Homeland Security said it planned to spray 600 grams of each chemical diluted with water, which is said to be roughly equivalent to a 22-ounce container of baby powder.
Kitty Cardwell, a professor at Oklahoma State University and director of the National Institute of Microbial Forensics for Food and Agricultural Biosecurity, who has been involved in other Homeland Security projects, believes the chemicals are non-toxic at that minuscule amount and likely wouldn't reach populated areas.
"I'm really sorry that everyone is so afraid in Newkirk, because these are very benign products," Cardwell told Newsweek.
Still, residents are leery.
"Why not test it in a more likely area to be hit by an attack, like NYC?" an individual who signed Wineinger's petition on Change.org commented. "Maybe because people there have the money and clout to protect themselves from our [government]. An Indian school in the middle of no where. Yeah, just like the Tuskegee syphilis study. No one who matters gets hurt."
The Tuskegee Study of Untreated Syphilis in the Negro Male is a notorious secret research experiment conducted by the U.S. Public Health Service in Alabama from 1932 to 1972 involving 600 African American men. Researchers conducted the study to track the progression of the deadly general disease—and participants received no treatment. Instead, they were monitored until they died and were examined post-mortem. President Bill Clinton in 1997 apologized to survivors of the program.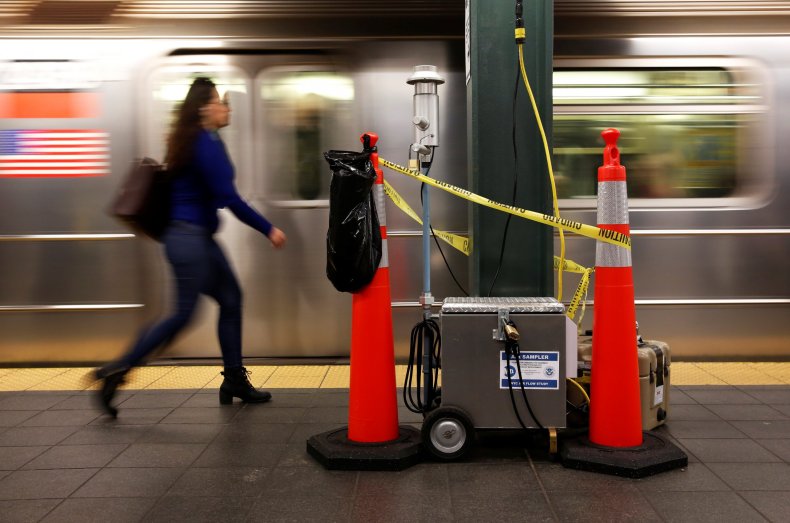 Chemical testing similar to what Homeland Security has proposed in Oklahoma has indeed occurred in metropolitan areas, including New York City, Homeland Security officials said.
Most recently, in May 2016, inert gases were released in New York's subway system, to gather data on the mobility of airborne chemicals in the event of a toxic release. Other drills date back to 1966, when the Army conducted comparable tests in New York's subway system. Other tests have been performed in Washington, D.C., Boston and Fairfax, Virginia, according to Homeland Security.
No one has been injured or adversely affected by chemical tests performed by Homeland Security, Verrico said.