Chemistry Professor and 'Breaking Bad' Fan Arrested on Accusations of Making Meth
Two Arkansas chemistry professors were arrested Friday on accusations that they were allegedly making methamphetamine. One of them was even known as the school's "Heisenberg," according to KATV.
Bradley Allen Rowland, 40, and Terry David Bateman, 45, both of Arkadelphia, were taken into custody on November 15. Both work at Henderson State University, whose Reynolds Science Center was closed on October 8 due to an "undetermined chemical odor."
The subsequent investigation was headed by Henderson Chief of Police Johnny Campbell and included participation from Arkadelphia police, a narcotics task force and Henderson State University. Testing by the university revealed that benzyl chloride had been found spilled on surfaces in the lab. Benzyl chloride is a chemical that can be used in dyes, as a photographic developer and to synthesize methamphetamines.
Rowland and Bateman have been charged with manufacture of methamphetamine and the use of drug paraphernalia. While Henderson State University spokesman Tina Hall told the Northwest Arkansas Democrat-Gazette that the investigation related to the benzyl chloride spill in the science center also touched on the arrests of the two teachers, there is no word if the two men made meth on campus.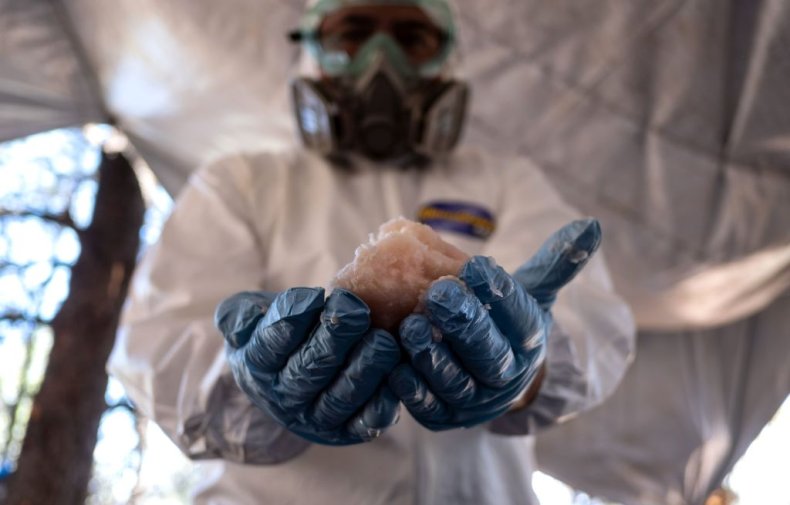 Rowland noted in an interview with the Henderson State University Oracle that he enjoys the long-running, award-winning AMC TV show Breaking Bad, about a cancer-stricken chemistry teacher named Walter White (Bryan Cranston) who manipulates one of his ex-students, Jesse Pinkman (Aaron Paul), into helping him manufacture and deal meth to pay for his treatments—and White's subsequent slow evolution away from morality and toward corruption via power as White becomes a drug lord. White's dealer alias is "Heisenberg" after the German physicist Werner Heisenberg.
"I thought it was a great show," Rowland said in the interview. "It was spot on and accurate when it came to the science, and, it has gotten a younger, newer generation interested in chemistry. I feel like it was a wonderful recruiting tool."
Both men were placed on administrative leave on October 11, and the Reynolds Science Center re-opened on October 29 after passing an EPA inspection.
Rowland and Bateman aren't the only Breaking Bad-related criminals in the news lately. Adolfo "Flaco" Mitchell, a taco shop chain owner, drew comparisons to the series' fictional fast food restaurant owner Gus Fring when Georgia police arrested him for dealing meth on the side.