Chen Guangcheng's Blind Injustice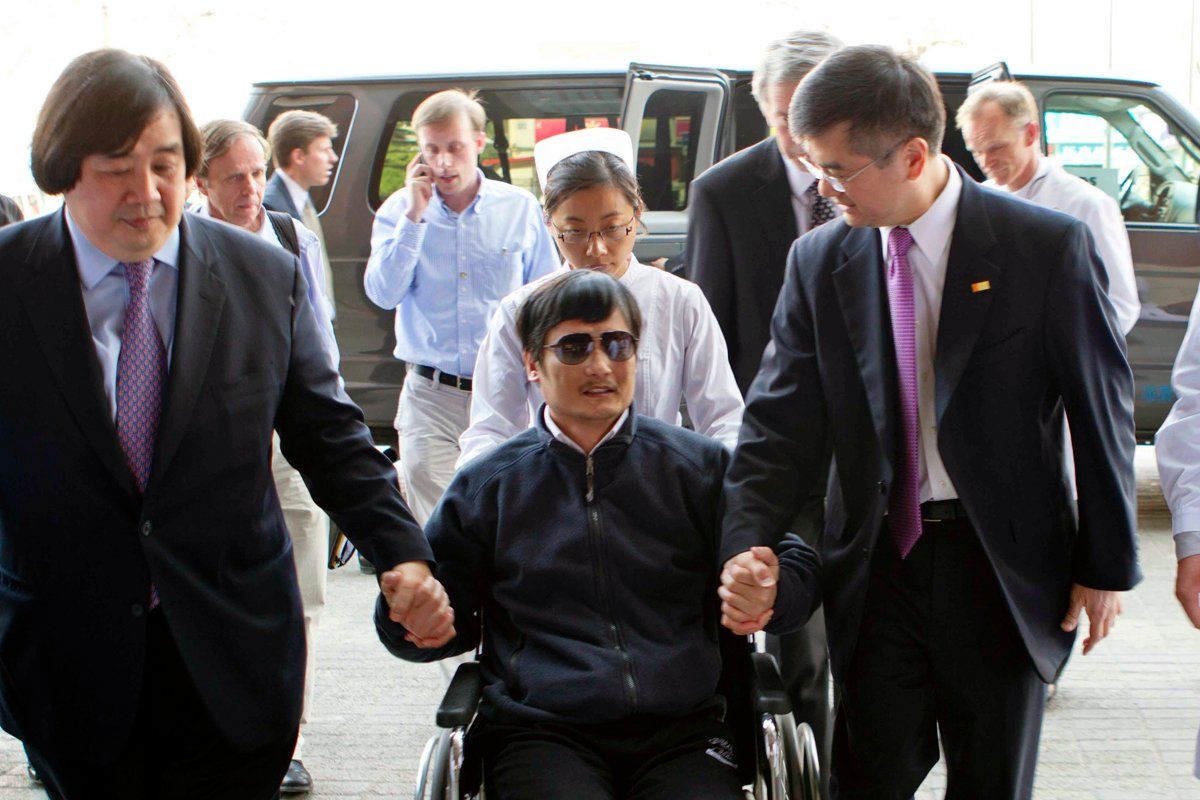 As my longtime friend, the Chinese activist Chen Guangcheng, recounted his daring escape, I joked to him that blindness was his secret weapon. Chen, blind since age 1, had chosen a moonless night to make his move. Darkness was normal.
For more than a year and a half, Chen, an advocate of women's rights and for the disabled, had been held under extralegal house arrest in the far-eastern province of Shandong, having already served years in prison. When he and his wife tried to leave home or get messages to the outside world, security officers beat them brutally. Would-be visitors were roughed up, too.
Around 11 p.m. on April 22, as his captors slept, Chen scaled the compound wall. But his bid for freedom nearly failed when he dropped into an adjacent walled yard also surrounded by guards. With nowhere to run, he tensed as he heard the neighbor open the heavy courtyard door. Moving silently, he climbed up on the neighbor's roof to hide. Once the neighbor had gone inside, Chen sneaked back down and started his mad dash to freedom.
It was a grueling flight. For the next 19 hours, Chen evaded scores of guards and scaled many more walls. After breaking three bones in his right foot during one of innumerable falls, the journey became even more difficult. "It was extremely painful," Chen told me by phone from his hospital bed days later. "I couldn't stand or walk. So I crawled." Eventually, struggling along the stony ground, Chen lost track of time. When he heard or sensed someone nearby, he froze in place, moving only when he thought no one would hear him. "I waited until the wind was blowing, or until the guards were listening to music on their mobile phones. Then I would start crawling again."
Reaching an agreed-upon rendezvous, Chen met up with He Peirong, a young teacher and human-rights advocate from Nanjing also known as "Pearl," who had disguised herself as a courier to get access to the guarded village. On earlier occasions, she had tried to visit Chen and his wife but had been beaten and robbed by the thuggish guards. Now she became his rescuer, driving him to Beijing, 300 miles away, in her truck. (He, who had worked with a Western activist to make Chen's trademark dark aviator glasses a human-rights symbol, was later detained by authorities for several days before she was released.) Once in Beijing, Chen hid with friends and fellow activists before seeking refuge at the U.S. Embassy and, unwittingly, sparking a high-stakes diplomatic crisis.
I first met Chen in 2001, as I reported a Newsweek story about the "barefoot lawyers" who in the countryside were becoming a force to be reckoned with. Our friendship was born in an unlikely setting: a Starbucks coffee shop in Beijing. There, surrounded by latte-swilling yuppies, Chen told me how, in his little hamlet, fish and turtles were dying and village kids were getting rashes because of noxious river pollution from a paper mill. Chen had helped bring 36 Shandong villagers to Beijing to "petition" central-government officials so they would discipline wayward local cadres backing the mill. "Of course, many people didn't want us to come," Chen said with a smile. But he prevailed. The mill stopped production.
Hearing about Chen's flight to the U.S. Embassy, my mind cast back to the crisis in 1989 over Fang Lizhi, the dissident astrophysicist who similarly entered the U.S. Embassy, prompting 13 months of negotiations before departing for the West. (Fang died on April 6 this year, spending most of the rest his life in the United States.)
Back then the U.S. administration had much more leverage over China, which was economically weaker and politically more isolated. Now American officials faced a more confident regime. Yet Chen's arrival at the embassy posed a problem for both Chinese and American officials. U.S. Secretary of State Hillary Clinton was on her way to Beijing for high-level talks, and so diplomats worked around the clock to come to an agreement.
After six intense days of negotiations, a deal was struck. Chen and his family would stay in China but relocate to the coastal city of Tianjin, where he could study law—something I knew he'd always dreamed of—and authorities would leave him alone. Chen emerged from the embassy, smiling, in a wheelchair. Photographers captured him hugging burly U.S. Assistant Secretary of State Kurt Campbell and holding hands with Ambassador Gary Locke. Clinton, who had just arrived in Beijing for the talks, praised the deal as one reflecting "his choices and our values." Later, though, after things started to unravel, Chen told me that he "felt pressured to leave the embassy." (A senior U.S. official denied that any pressure had been exerted and said Americans had begun to make contingencies for a "long-term occupancy," discussing precedents such as the case of Hungarian Cardinal Jozsef Mindszenty, a political prisoner during the Stalinist era who sought and was granted asylum in the U.S. Embassy in Budapest and lived there for 15 years.)
At the Beijing hospital, where Chen was brought for medical treatment, he was reunited with his wife, Yuan Weijing, and their two children, Chen Kerui, 10, and Chen Kesi, 6. But any euphoria quickly faded as his wife told him that she had been tied to a chair for two days and interrogated by local thugs who had threatened to beat her to death if he didn't leave the embassy. Chen also learned how relatives and supporters had disappeared since his escape. Chen had expressly said he wanted to stay in China. But now—with U.S. officials gone and, he told me, unreachable—he started to fear for his family's safety. When I spoke to him on the phone, he pleaded with me to help get him out. "My fervent hope is that it would be possible for me and my family to leave for the U.S. on Hillary Clinton's plane," he told me, carefully avoiding any mention of political asylum. "I hope to seek medical treatment in the U.S. with my family, and then I want to rest," he added.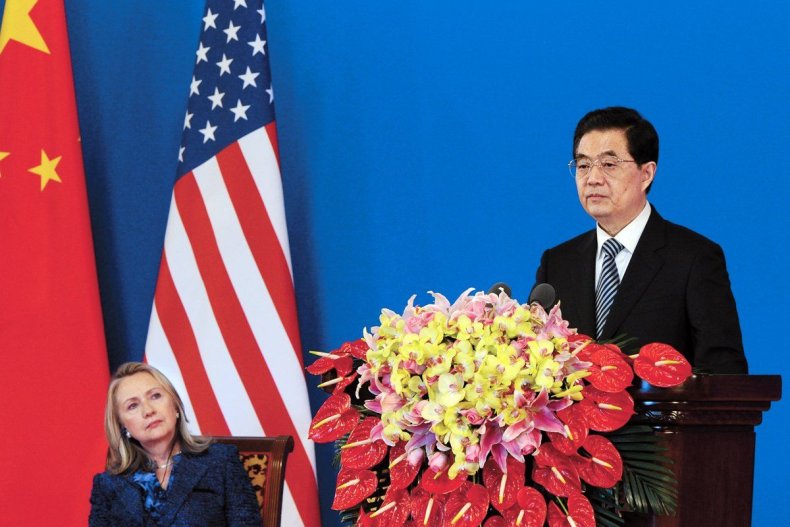 It was a humble wish for someone who had undertaken such an extraordinary journey.
Born in the rural village of Dongshigu, more than 100 miles from the provincial capital, Chen had trained first as an acupuncturist and a masseur before teaching himself law. In 1996, when he was just 24 years old, he traveled to Beijing to complain to central authorities that his family was being compelled to pay taxes for him, even though his disability exempted him by law. His family—startled—received a tax refund, and before long other disabled farmers were flocking to seek Chen's legal advice.
By the late 1990s, Chen had become part of a movement of self-taught farmers known as the "barefoot lawyers," who sought to protect themselves against abusive local officials by challenging their government in court. (In 1997 another blind peasant, 61-year-old Liu Naitang, applied for tax-exempt status on account of his handicap. When the local party secretary learned of his petition, he began denouncing Liu over the village loudspeakers. "Liu Naitang, you stingy blind man," he railed for nearly a month. "You disabled people make no contribution to society, so why should we do you any favors?" Chen's family advised him of his rights and eventually helped him get tax exemption.)
After his environmental fight against the paper mill, Chen contacted Western media, diplomats, and NGOs in an effort to help improve villagers' access to clean water. When the British Embassy agreed to bankroll a new 180-meter-deep well, Chen was proud of what his little hamlet of Dongshigu had achieved. ("It's so remote it barely gets a television signal," he said, chuckling. "If it rains, no one can watch TV.")
When I met him, Chen wasn't yet seen as a subversive—that came later—but he told me authorities were already suspicious of his foreign contacts. In August 2001, when we met again in Beijing, he had traveled 12 hours by train "to work on a project with the British Embassy to help the disabled." Chen quietly confided to me that he had been investigated by Chinese security officials "after receiving a letter from the British Embassy. They questioned me and others, asking 'How did you get in contact [with them]?'"
A few years later, Chen reached out to me again, urging me to read a Chinese book on rural conflicts in Anhui, which someone had read to him. "Police there would hit people with clubs, then ask: 'Did I beat you?' One poor guy who said 'yes' was beaten until he died," Chen said. "He was an activist, just like me." Chen said he was inspired to write his own book—on the plight of the disabled in rural China—and that he was dictating the book into a small recorder or directly to his brother. "I need a computer," he told me. "Could you lend me one?" I was just about to donate an antiquated desktop to a charity; instead, I gave it to Chen. Worried about its bulk and weight, I called out to him as we parted ways at his shabby guesthouse: "Can you handle it?" Chen just smiled and waved me away.
In 2005 Chen took up another cause, this time against family-planning authorities in Linyi, Shandong, who forced people to have abortions and sterilizations in a draconian pursuit of the country's one-child policy. Even though Chinese laws ban such brutal measures, thousands of rural women were forced to undergo even late-term abortions; those who escaped were detained and tortured. Chen launched a high-profile campaign to publicize the abuses and filed a class-action lawsuit on the victims' behalf. Linyi authorities branded Chen as working with "anti-China" forces; the following year, he was charged with "damaging property and organizing a mob to disturb traffic." At the trial, his own lawyers weren't allowed to appear, and Chen spent more than four years in prison. When released in September 2010, he discovered that local authorities had turned his farmhouse into another kind of prison. Sheets of metal covered the windows; guards prevented any contact with the outside world. When human-rights groups posted a video on the Internet detailing their confinement, Chen and his wife were beaten by the guards. Their harsh treatment reflected the desire of local authorities to retaliate, he told me.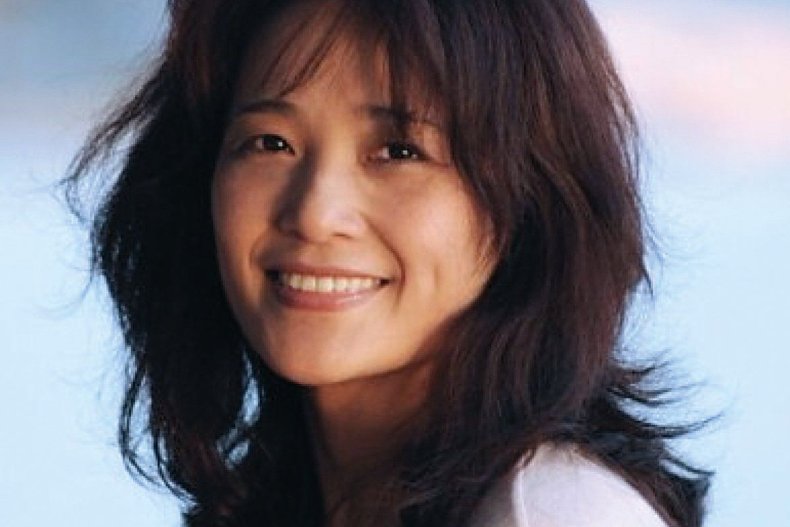 Chen lived like this for a long time, his wife and children sharing his darkness. And then he began planning. Feigning illness for weeks, Chen stayed in bed, so the guards might think he was feeble and weak, before making his escape.
Once in Beijing, he connected with friends and fellow activists Hu Jia and his wife, Zeng Jinyan. Hu, who spent three years in prison after criticizing China's human-rights record in a videoconference with European lawmakers, posted a photo on the Internet of himself with the fugitive Chen. As I write this, the couple is still under house arrest, according to Zeng's tweets.
Chen also met with friends of dissident artist Ai Weiwei, who left detention last year on bail but isn't supposed to give interviews or leave Beijing. Ai and Chen have never met, but when I phoned him, Ai compared his case with Chen's. "Both of us suffered persecution due to our work," Ai told me, choosing his words carefully; his phone was almost certainly bugged. "What's the best solution?" he asked. "In our situation, if one's survival isn't at risk, most people would want to stay in China and work in defense of people's rights ... But Chen is in a very difficult and risky situation."
When U.S. officials escorted him out of the embassy after the six-day drama, Chen thought he had extracted a promise that the Americans would stay with him at the hospital. "But when I was brought to the hospital room, they all left. I don't know where they went." Hours ticked by. Dinnertime came and went. Chen and Yuan and their two young children had had nothing to eat. "I kept asking the hospital personnel for some food, but it never came." And Chen was getting anxious. Three or four times, he'd tried to phone embassy officials, he told me, but no one picked up. "I was isolated," he said. The harsh treatment his wife had endured—and the recent installation of surveillance cameras and electrified fencing around their home— weighed on his mind. In a phone call to me, he repeated his plea: "Please tell the embassy what I'm saying."
Twelve hours later, Chen phoned me again. "Things haven't changed; I still want to leave China," he said. But he sounded calmer. The U.S. Embassy's deputy chief of mission, Robert Wang, had come to the hospital that morning. Although he hadn't been allowed to talk to Chen, he had spoken instead with Chen's wife in an embassy car parked outside the hospital. But Chen was concerned about his ability to communicate with the outside world. "It's very difficult to call out," he said. "My phone is either malfunctioning or somehow being interfered with." He wondered how he could get a new cellphone.
The U.S. Embassy had given Chen four different cellphones on the assumption that the Chinese would try to jam his signal. But when an embassy officer outside the hospital attempted to call Chen, twice, the line quickly went dead, and after that the officer wasn't able to get through at all, according to a senior U.S. official.
Despite apparent Chinese efforts at silencing Chen, hours later his voice sounded, loud and clear, on Capitol Hill. In the Rayburn House Office Building, where a congressional hearing on the China crisis was underway, Bob Fu, the head of China Aid, a U.S.-based Christian nonprofit, held his cellphone up to the microphone. Addressing the lawmakers directly, Chen spoke from his hospital bed, expressing concern about the fate of his mother and brothers, and repeating his request to come to the U.S. to rest. "I have not had a rest in 10 years," he said.
Shortly afterward, I reached Chen's wife, Yuan, by phone. She sounded optimistic. News was breaking that Chen would be allowed to travel to the United States to pursue law studies. I asked Yuan if Chen was seeking a student visa. "Come to the hospital and let's talk. It's not safe to use this phone," she said, adding: "Please try to find a new mobile, if you can. We have a lot of calls to make."
With Daniel Klaidman in New York and Eli Lake in Washington, D.C.