Cher Tweets Offer to Pay Legal Costs for Security Guard Fired Over Racist Slur
Singer, actress and producer Cher took to her famously raucous Twitter account Friday to tweet in support of Marlon Anderson, a Wisconsin school security guard who was fired after an altercation with a student. According to reports, the student became verbally abusive as Anderson was escorting him out of the school, repeatedly using a racial slur. Anderson repeated the word in his request that the student stop.
"Don't call me that, don't call me the n-word, and don't call me [n-word]," Anderson told the student. He was fired shortly after the incident.
The legendary performer retweeted a quote from an interview Anderson gave local station News 3, writing "How can [People] Be This Disrespectful!?"
The Academy Award-winning actress went on, noting the recent death of Maryland Rep. Elijah Cummings who, she wrote, "FOUGHT FOR JUSTICE," an apparent allusion to the double dose of injustice Anderson faced at first being called a racist epithet and then being fired for asking his abuser to stop.
Then came the offer. "If You Want To sue MMSD Ed.Board I Will Incur Your expenses." The tweet concluded with a dove emoji—generally used to denote peace—and the letters EC. "MMSD" refers to the Madison Metropolitan School District, Anderson's former employer.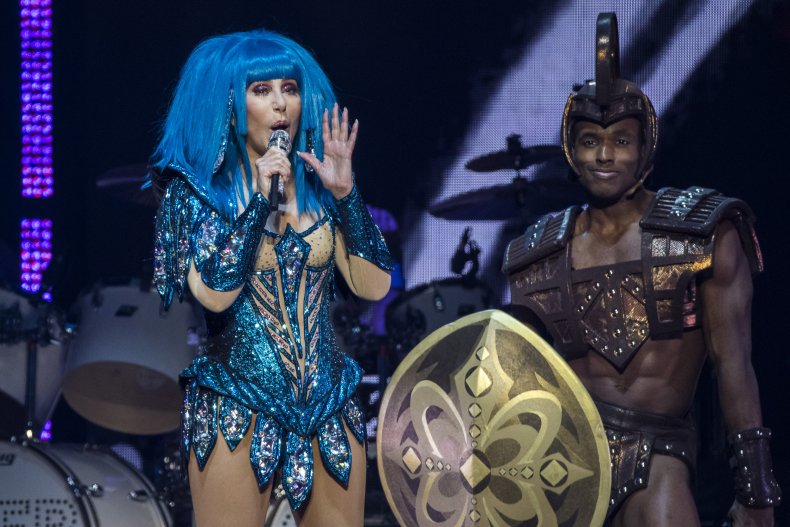 Cher was not Anderson's only supporter. Locally, students protested his firing and a Change.org petition for his reinstatement had more than 10,000 signatures as of Saturday afternoon. MMSD Superintendent Jane Belmore issued a statement Friday noting Anderson's right to appeal his firing, and noting that "different viewpoints from many facets of our community are surfacing." Anderson has already been hired by a local Boys & Girls Club.
Cher has long been known for her support for various causes. After starring in the 1985 film Mask about a young man living with craniodiaphyseal dysplasia, an extremely rare, debilitating condition also called "lionitis," she began supporting The Children's Craniofacial Association. In 1990 she launched "Cher's Family Retreats" in partnership with CCA to support the families of children with the genetic disorder. The 30th retreat is scheduled for June 2020.
Cher also became an active LGBT advocate following her son Chaz Bono's coming out in 1995. her support for equal rights only reinforced her standing as a "gay icon," as her music, as well as her big personality and elaborate stage persona have made her a favorite among clubgoers and drag queens for decades.
She also supports a number of military and veterans initiatives, including Project Helmet and The Heroes Project.
At 73 years old, Cher is currently on tour in Europe and North American promoting her 28th studio album Dancing Queen. Representatives from her record label did not immediately return a request for comment on her offer to Marlon Anderson.