'The Cher Show' on Broadway Taps Bob Mackie for Costumes, Could Help Cher EGOT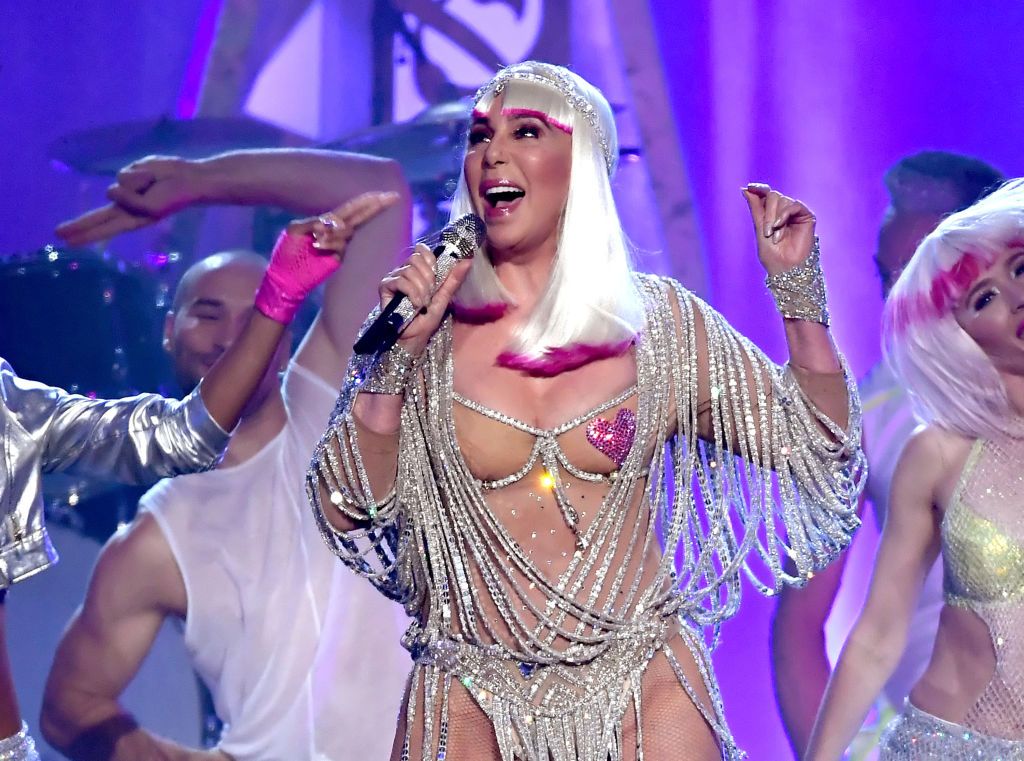 Do you believe in life after Vegas? Cher certainly does.
This fall, The Cher Show, a jukebox musical based on the life of legendary performer Cher, will premiere at the Neil Simon Theatre in New York. And depending on her level of involvement with the show, Cher could be in consideration for a Tony Award. If that happens, and she wins, she would attain EGOT status—the rare designation for a person who has won an Emmy, Grammy, Oscar and Tony.
Cher won a Best Actress Oscar for her performance in Moonstruck in 1988, a Grammy for her dance track "Believe" in 2000, and an Emmy for "The Farewell Tour" in 2003.
The Cher Show will follow her career through the various stages of her life, and costume designer Bob Mackie is already sketching these "Chers" from different eras. Mackie, a long-time collaborator with the real Cher, joins a team that currently consists of set designer Christine Jones (Harry Potter and the Cursed Child and American Idiot), director Jason Moore (Avenue Q), choreographer Christopher Gattelli (Newsies) and orchestrator, arranger and music supervisor Daryl Waters (Memphis).
In a statement emailed to Newsweek, the show's promotional team included this plot summary:
"The Cher Show is based on the life of Cherilyn Sarkisian La Piere Bono Allman or as her friends call her, Cher! The kid on a tricycle, vowing to be famous. The teenage phenom who crashes by twenty. The glam TV star who quits at the top. The would-be actress with an Oscar. The rock goddess with a hundred million records sold. The legend who's done it all, still scared to walk on stage. The wife, mother, daughter, sister, friend. The woman, looking for love. The ultimate survivor, chasing her dream. They're all here, dressed to kill, singing their asses off, telling it like it is. And they're all the star of The Cher Show."
There's no word yet on the actresses cast to play Cher's multiple iterations. But considering the star's immense popularity with the gay community, the show has a great opportunity to cast drag queen and Cher impersonator Chad Michaels, winner of RuPaul's Drag Race: All-Stars Season 1.
The Cher Show will have a pre-Broadway run at Chicago's Oriental Theatre, with previews beginning on June 12, 2018. In fall 2018, the show will make its Broadway debut at the Neil Simon Theatre.